Why Come Here? Try matcha tea in great flavor combinations like jasmine and watermelon basil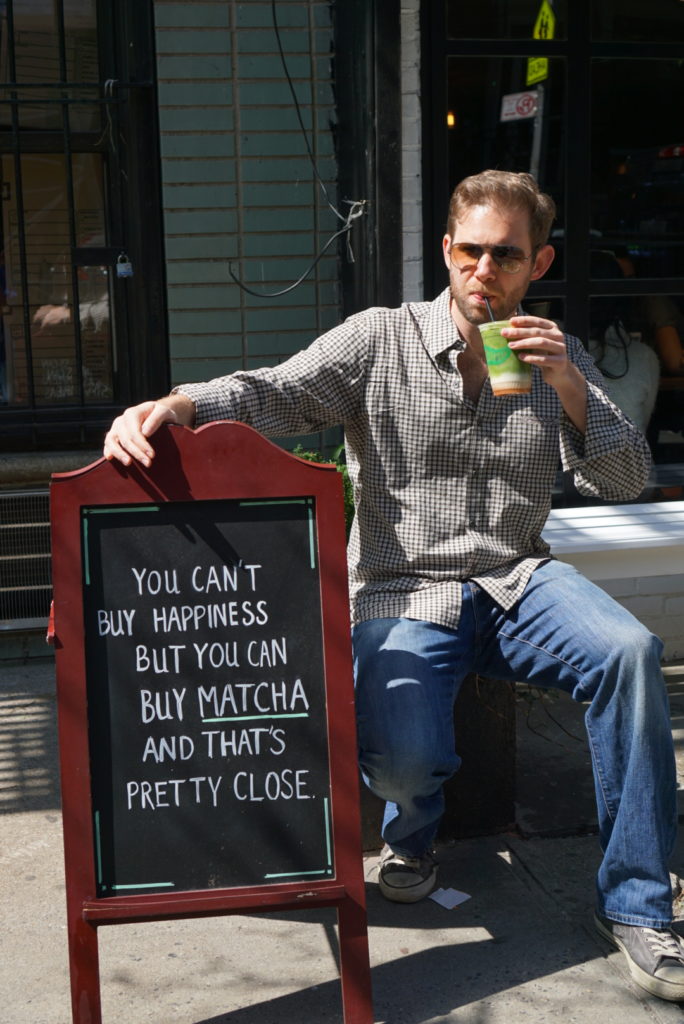 I take my caffeine pretty seriously and have always considered myself a coffee man, with the occasional English Breakfast or Earl Grey thrown in when I feel the blood pressure getting too high. So when I was invited try MatchaBar in Chelsea, my knowledge of matcha was pretty much limited to it being a tea that hipsters drink.  But after a lesson from owners Graham & Max Fortang I learned there are more than a few reasons it's popularity is growing. Here are few things you need to know:
Matcha isn't your Grandmother's tea. Two grams (one serving) of matcha packs the same caffeine content as a can of Red Bull. But it arrives in a time-release format instead of crushing you all at once. So while putting down two cups on my visit definitely gave me buzz, it was a far more relaxing experience than having the one too many espresso shot jitters.
If you've had matcha at Starbucks, know that quality matters and what MatchaBar is serving is a whole different ballgame. Their's is "Ceremonial Grade," the highest grade of matcha meant to be consumed during Japanese tea ceremonies. But because we are in America you can get yours in a to-go cup.
Matcha has the same health benefits as green tea, with two-to-three times the caffeine. That's what we call a win-win.
It also happens to be a very instagram friendly shade of golf course green.
Finally, there's the fact that the matcha blends at MatchaBar taste great. They offer the tea in a variety of flavors including Watermelon Basil, White Pear and Coconut Chai. After trying them I have to say I'm a convert. I mean, I will still drink coffee most mornings, partly out of habit and convenience. But this green tea is definitely going into the rotation.
It's worth noting that MatchaBar itself is a smallish shop with no kitchen. However, they do offer a variety of excellent baked goods including brownies and doughnuts. And for a (hopefully not too) limited time you can try their incredible collaboration popsicle with Chloe's fruits.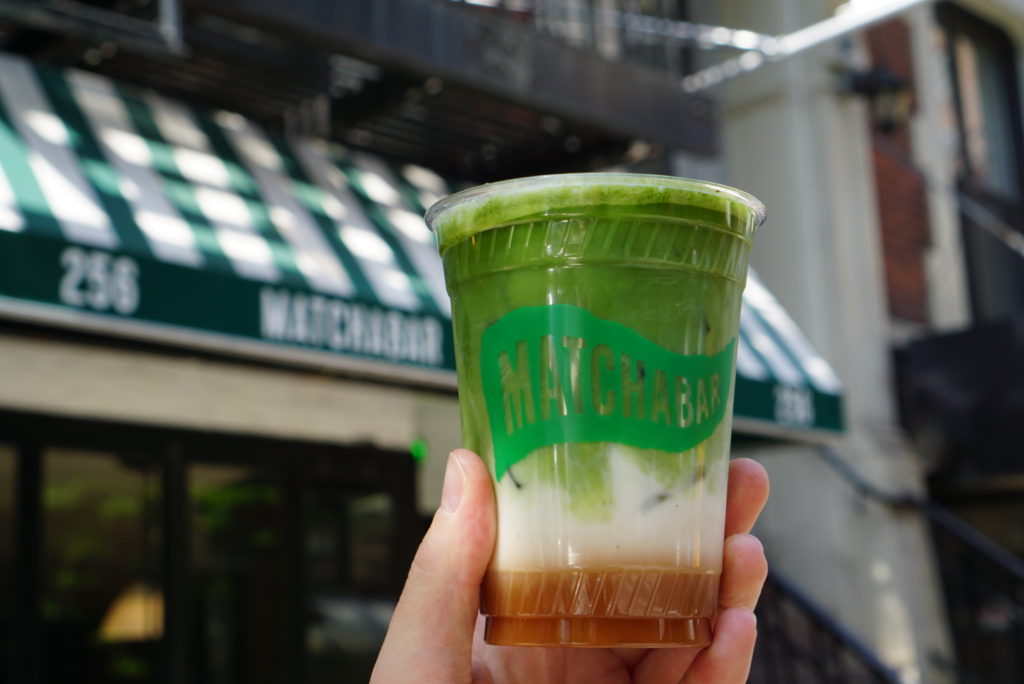 Iced Coconut Chai

 My favorite flavor thanks to the perfect combination of sweet and spice.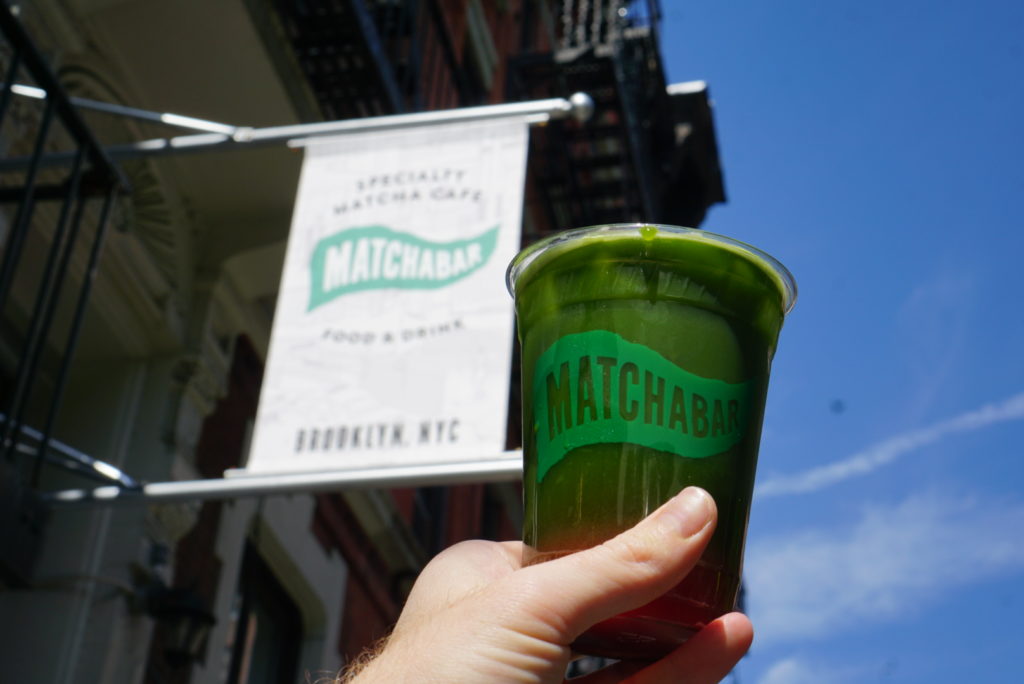 Iced Watermelon Basil

 A refreshing alternative that I'll have on more than a few hot days this summer.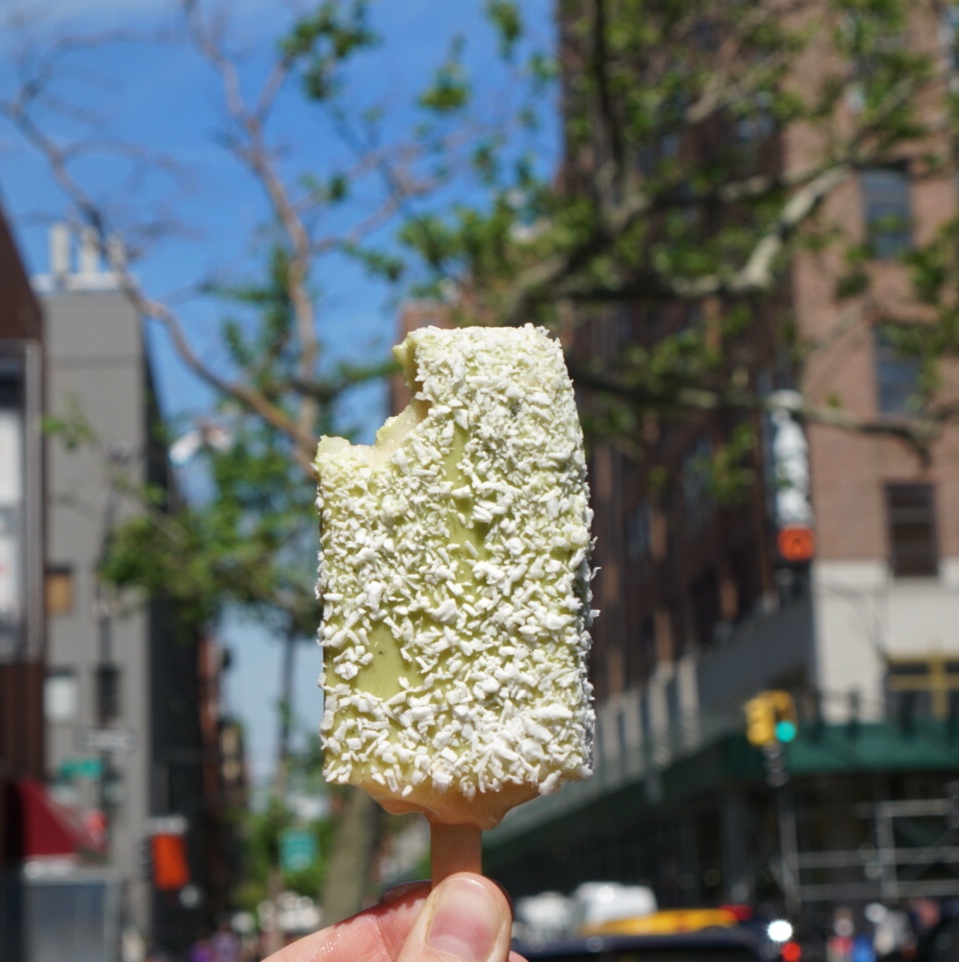 Chloe's Fruit Pop

 Banana on the inside, a matcha and white chocolate shell and toasted coconut all around. One of the best popsicles I've had in quite some time. It's only available for a limited time so get it while you can!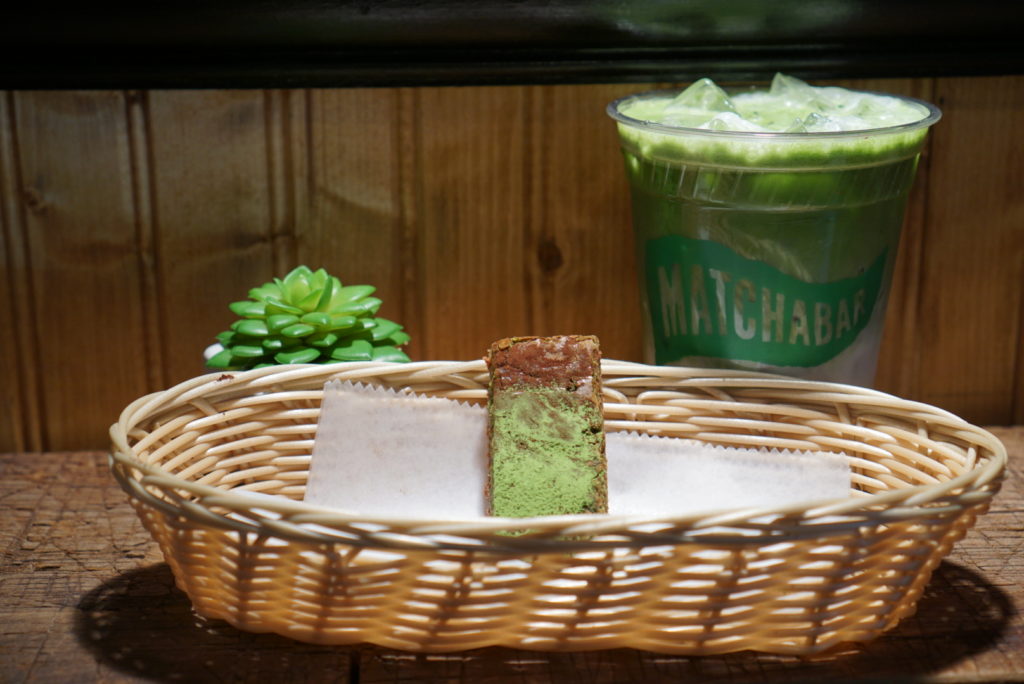 Matcha Covered Brownie
 Moist, chocolatey and with an interesting tea taste from the matcha dust. You have no excuse not to order it.
Note: I was invited as a guest of the establishment and my food & beverages were complimentary. This was not in exchange for a positive review and opinions expressed are my own.
MatchaBar
256 W 15th Street (7th & 8th Aves)
New York, NY
&
93 Wythe Avenue
Brooklyn, NY