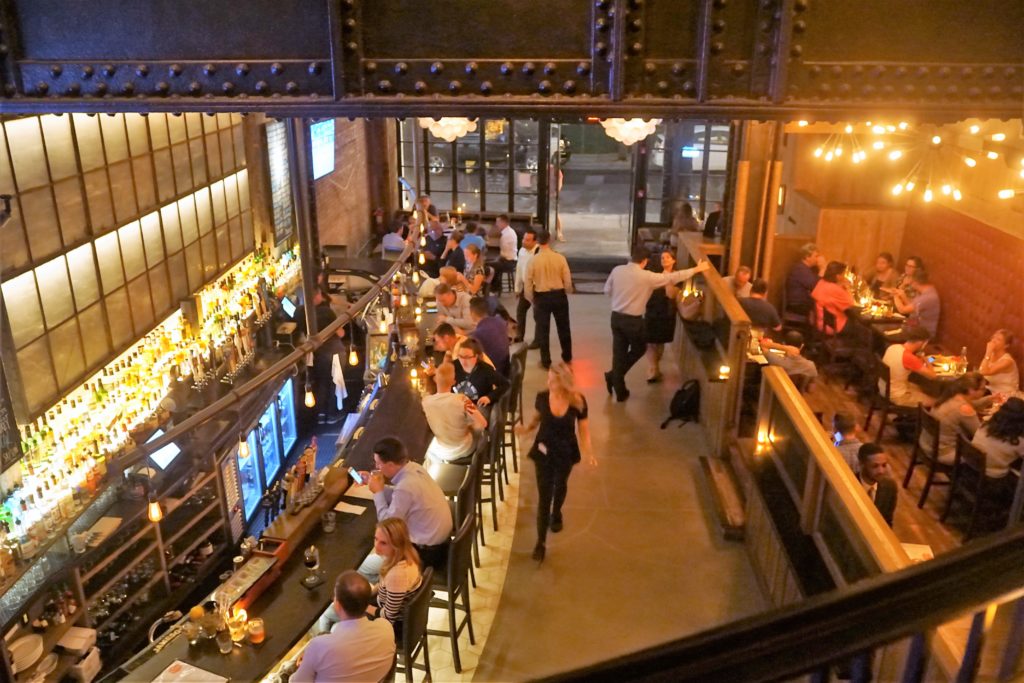 I visited the original Malt House in Greenwich Village earlier this year and was impressed with the high quality pub food. But at the newer version near the World Trade Center everything gets an upgrade, starting with the space. While most FiDi bars are just good enough for a drink or two after work, the Malt House is a place to hang out for a while.  It combines the Old New York touches you look for downtown with a modern industrial chic design. The main room has a 60-foot bar, 18 foot ceilings with reclaimed wood and fully restored century-old Carnegie iron beams. But it doesn't stop there.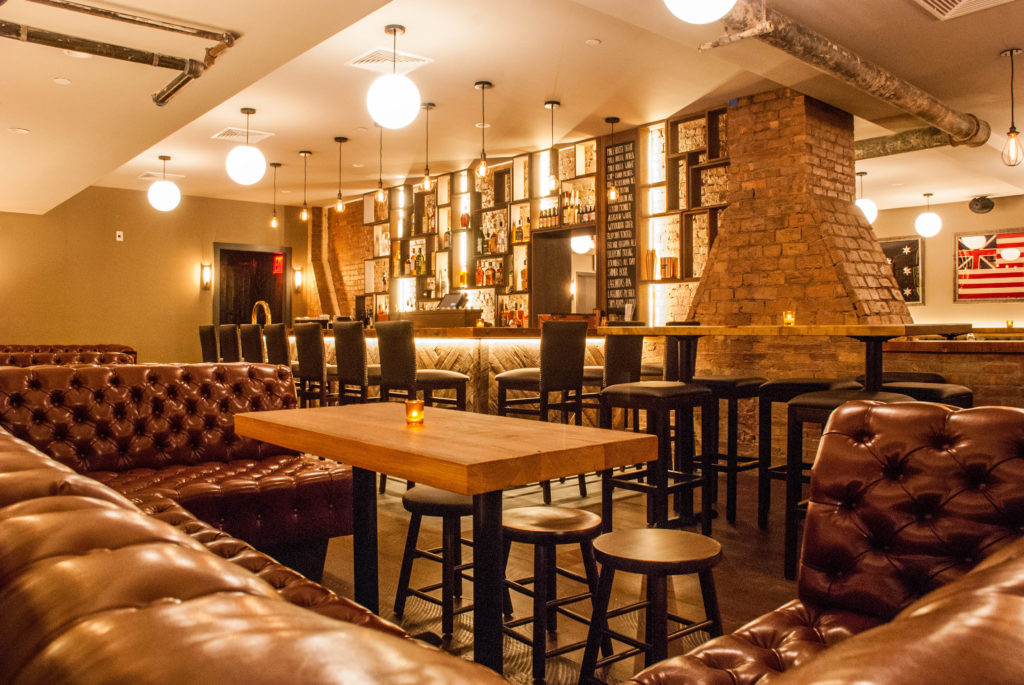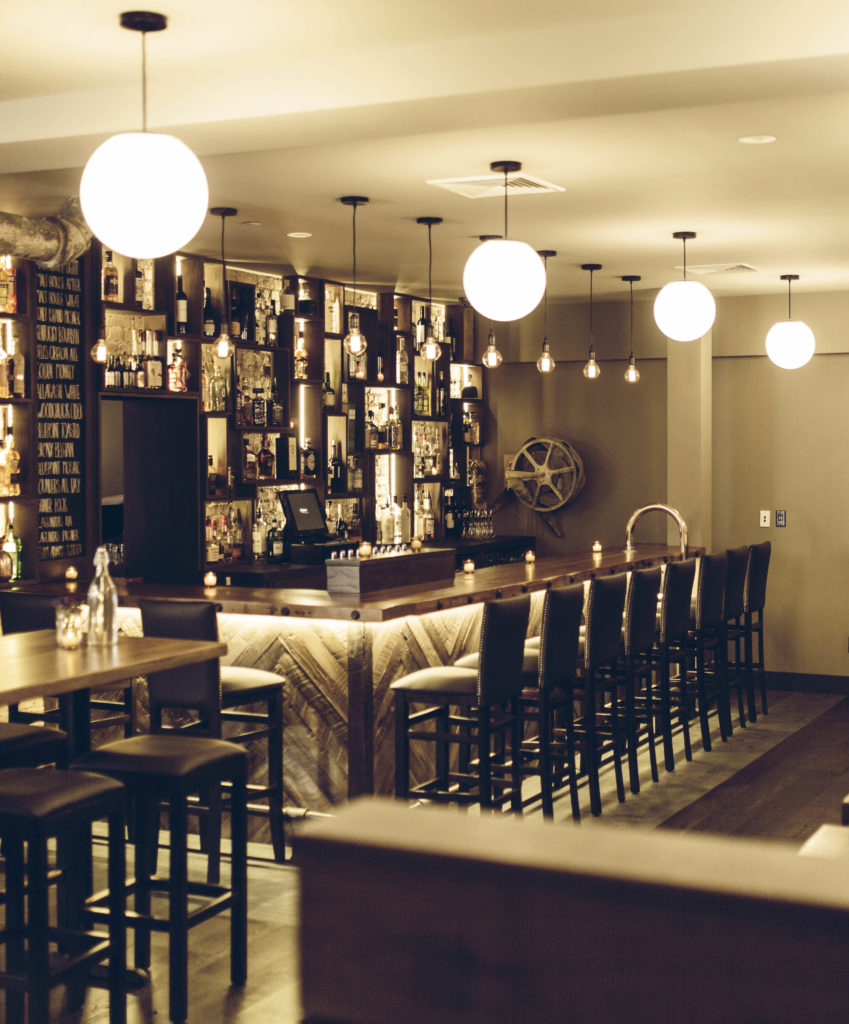 If you're a history buff like me you'll love what's going on in the semi-hidden downstairs known as "The Armory." There's an amazing collection of historical American flags, some dating back to the Colonial era. There's also a turn-of-the-century original fire hose they found while knocking down a wall. The central bar and dim lighting give it a lounge vibe that makes it ideal for cocktails while geeking out on American history with your date.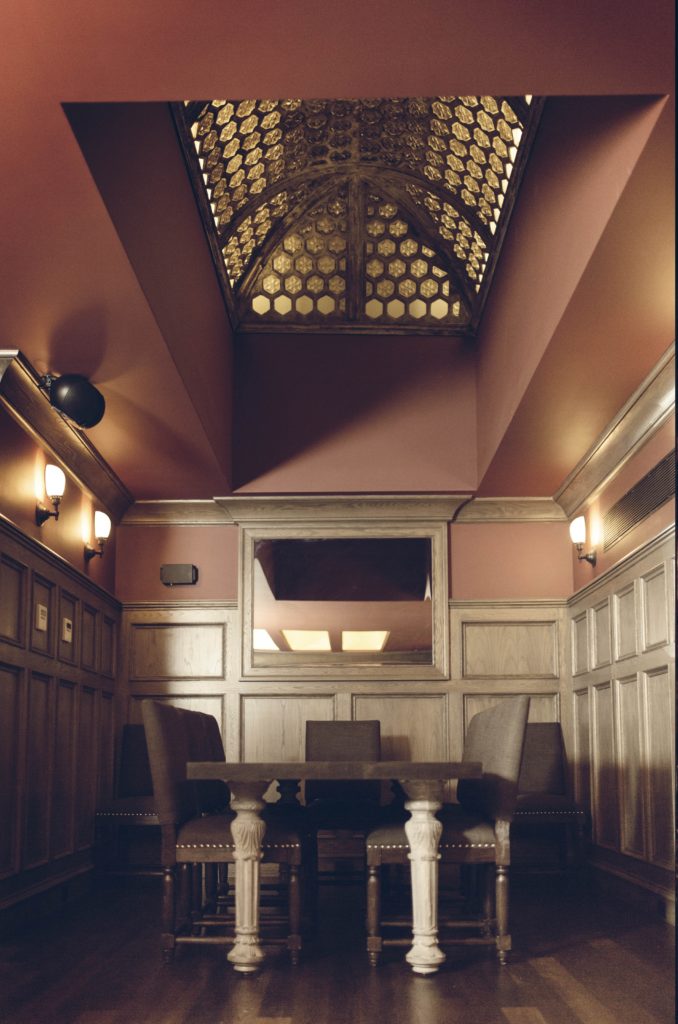 Upstairs there's a smaller area called the Board Room. This is where you go for a weekday lunch meeting or guys sports night. It's heavy on the leather and oak, features an original skylight and naturally has a big screen TV.
But Malt House FiDi is a lot more than a gorgeous space. You could call it a Gastropub or American Tavern but I think it's just a place that serves great food to pair with your whiskey or beer. So naturally drinks are a major focus. They have Downtown's largest American whiskey collection which you can order in flights of four for a tasting. Like the original, the kitchen is helmed by Chef Armando formerly of Five Napkin Burger and STK.  He's excellent at taking traditional pub / comfort food and elevating it with his own twists to keep things interesting. Here's what came out at our meal: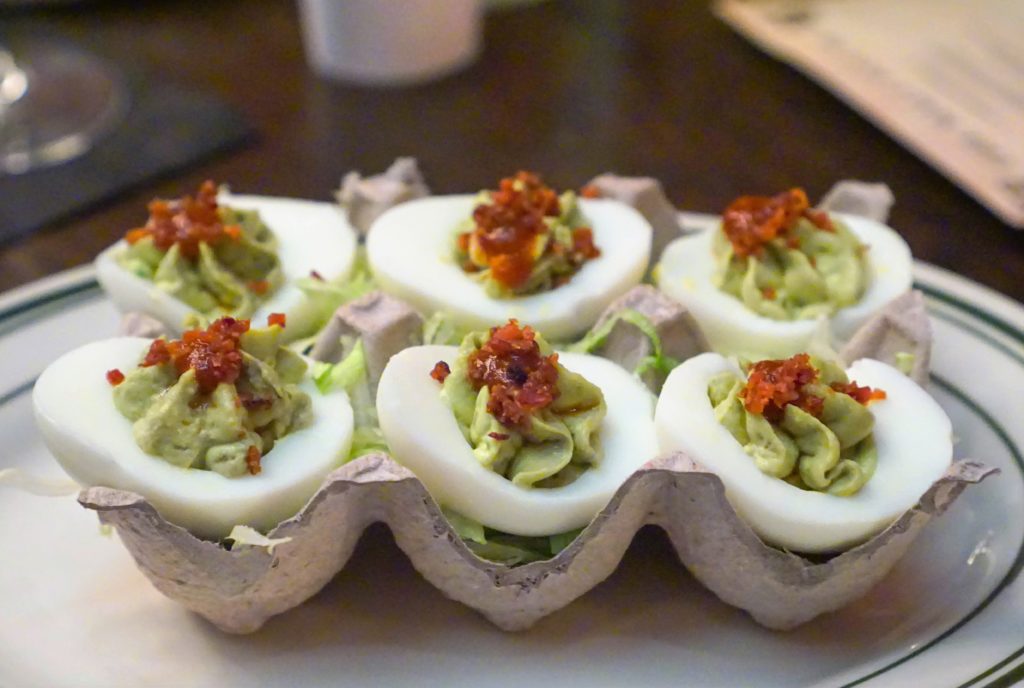 Avocado Bacon Deviled Eggs I couldn't try these due to my egg allergy, but it sounded delicious and reviews from the rest of the table were raving.
Buttermilk Bites Lightly fried chicken thighs make an addictive snack. The green sauce is similar the mint chutneys that come with your Indian delivery and is perfect for spicing things up.
Crab & Artichoke Dip Too often these dips are heavy on the cream and light on the crab. Malt House's version is the opposite. Combined with the plantain chips you can safely order it and still have room for your entree.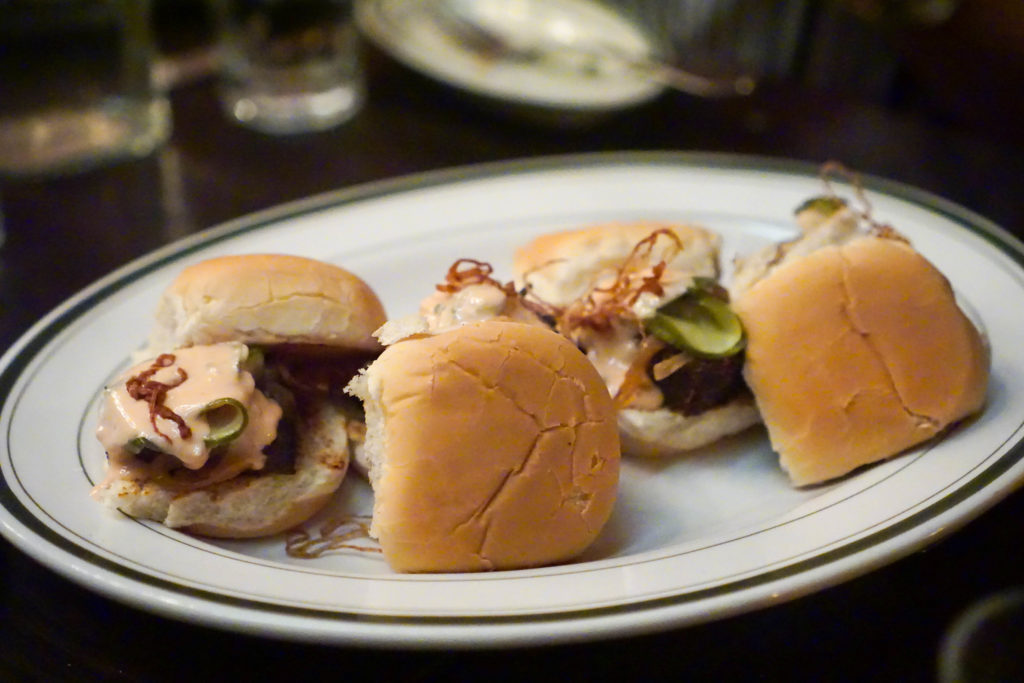 Slow Braised Short Rib Sliders Chef Armando came from five napkin and knows his burgers. The short rib has big flavor and I love rosemary onions and  slightly spicy special sauce.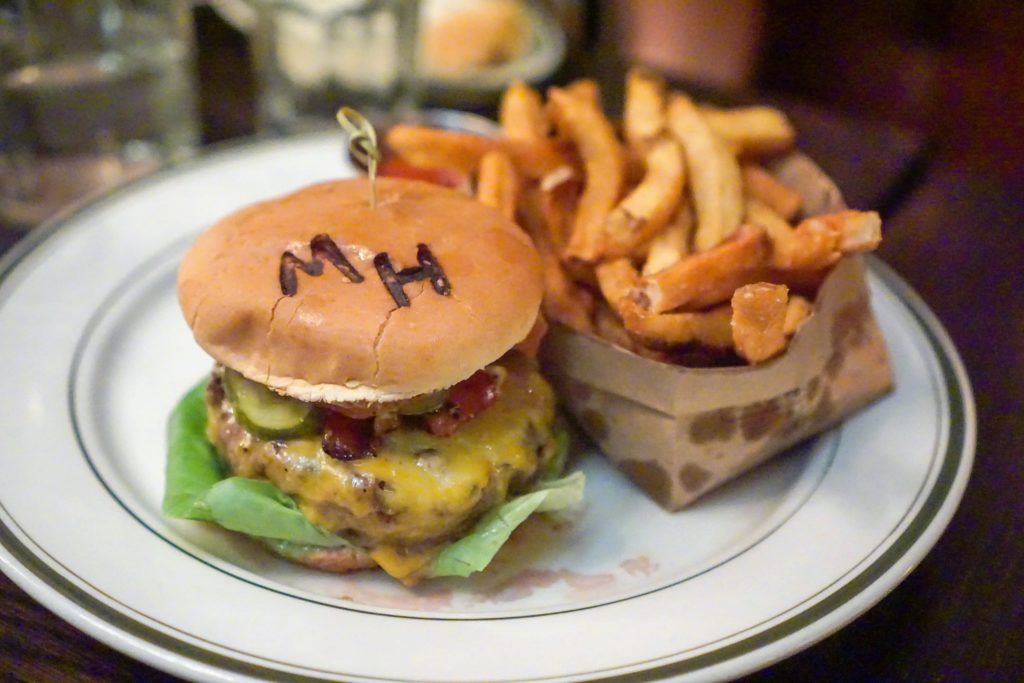 Wagyu House Blend Burger You really can't go wrong with anything burger here, but the Wagyu blend gives this one a great flavor and tender consistency.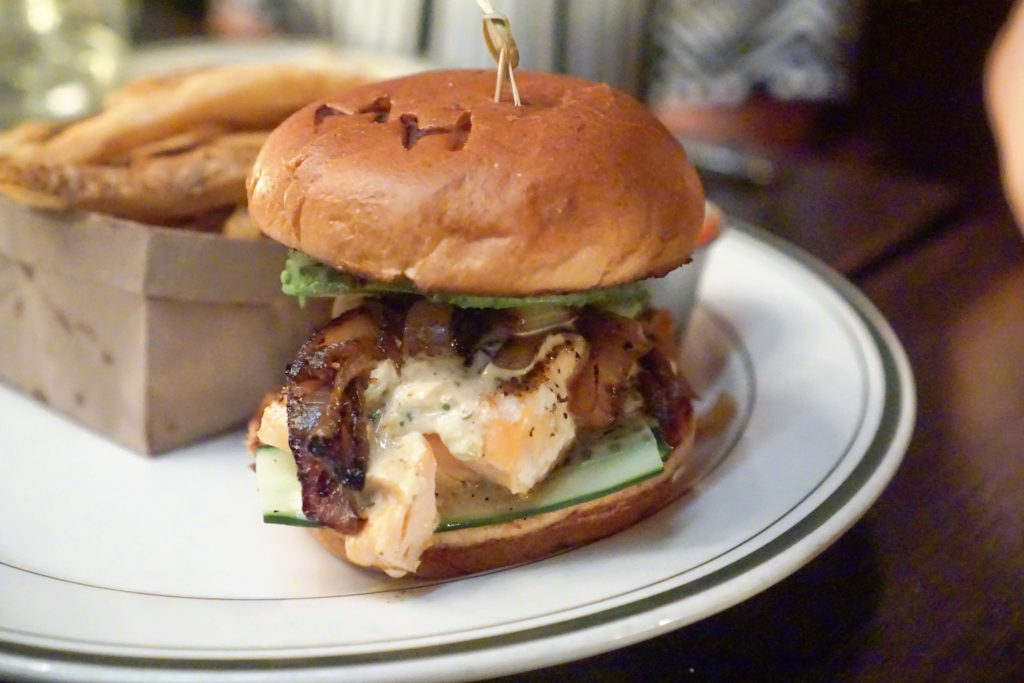 Blackend Alaskan Salmon Po Boy If you're not feeling the beef, the Cajun salmon covered in bacon, avocado and sriracha aioli is a solid alternative.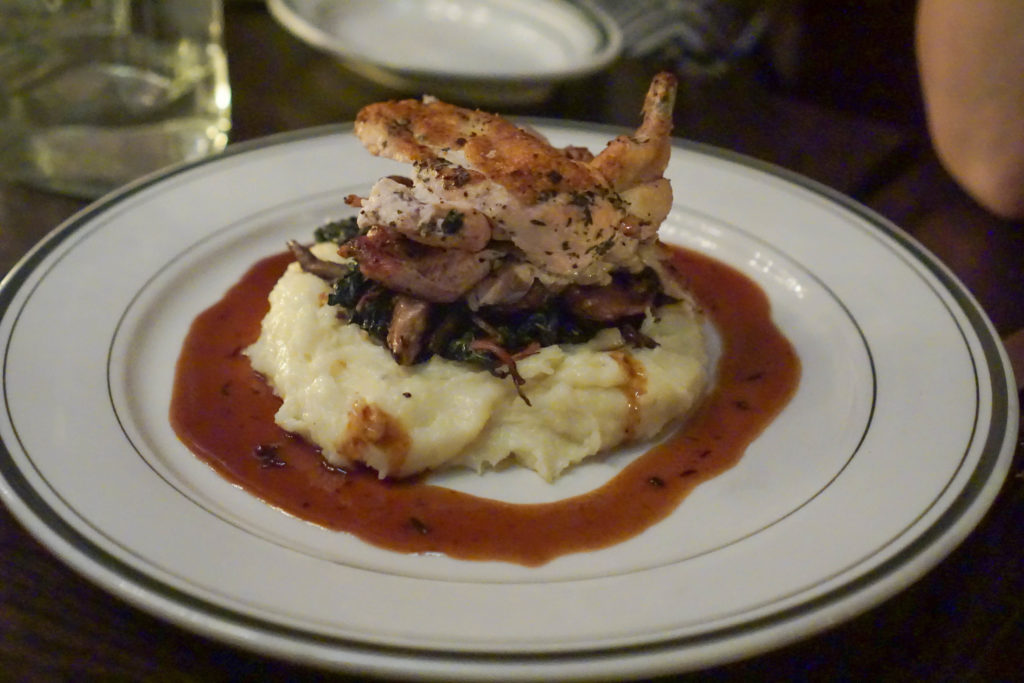 Pan Roasted Chicken Au Jus You're probably thinking one of these things is not like the others. And while I normally wouldn't order non-fried chicken in a bar, this is a great lighter option worth noting. The chicken is moist, the au jus rich and the mushroom & kale mix surprisingly tasty.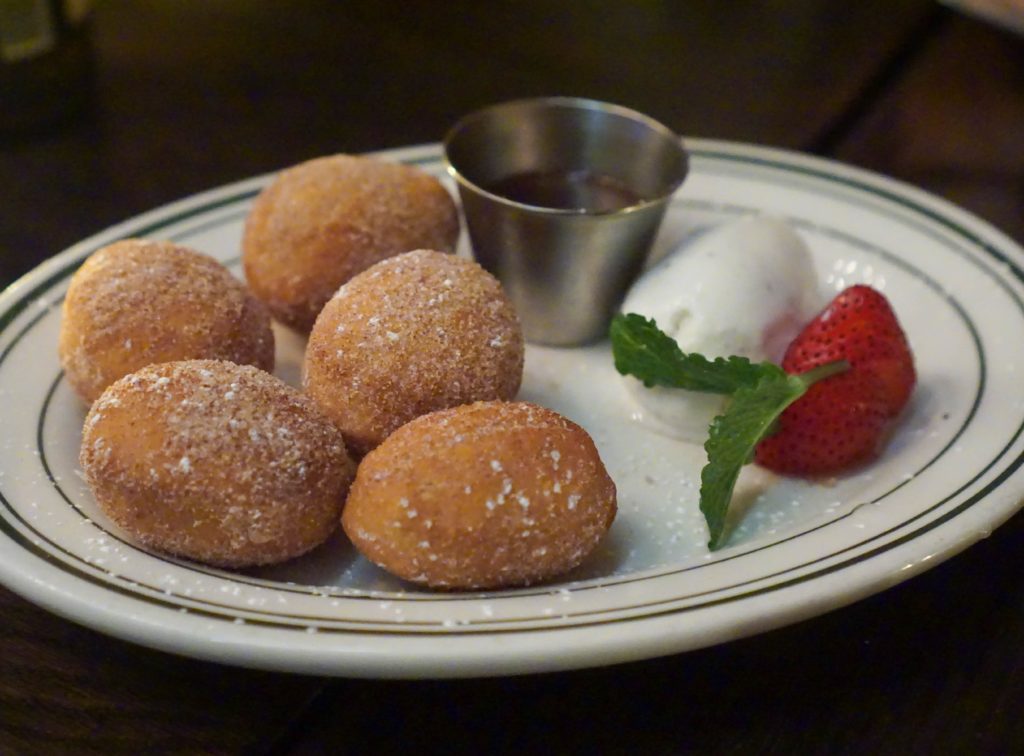 Beignets Donuts in chocolate sauce are always the right decision and the Malt House does them very well.
Note: I was invited as a guest of the establishment and received a complimentary meal. This was not in exchange for a positive review and opinions expressed are my own. Armory photos courtesy of The Malt House.
The Malt House FiDi
Maiden Lane (Broadway & Nassau St.)
New York, NY