Hearing that another Middle Eastern spot has opened on Steinway Street offering hookahs and belly dancing may not get you jumping the N train to Astoria. But unlike many of it's neighbors, Cafe Istanbul is a legitimate restaurant. It is run by 20 year restaurant vet Sonny Saikh along with Egyptian Chef Fathi and together they've made it a truly enjoyable place for a meal. It offers comfortable booth seating, music at a volume where you can actually have a conversation and – most importantly – lots of delicious food.
The best move is to start things off with their selection of teas and hookah, which can then be enjoyed throughout your meal. I'm not a big hookah guy typically, but their proprietary blend is a sweet combination of mint and berry. Let's just say its the best tasting thing I've smoked and leave it at that. For tea, I recommend the "Egyptian" – a minty black tea.
The menu draws on Mediterranean, Moroccan and (not surprisingly) Turkish cuisine. So expect all your favorite spreads like hummus and babaganoush along with a nice selection of Kebabs and Tagines. Sonny brought out a few of his favorite dishes for us to try and my thoughts are below: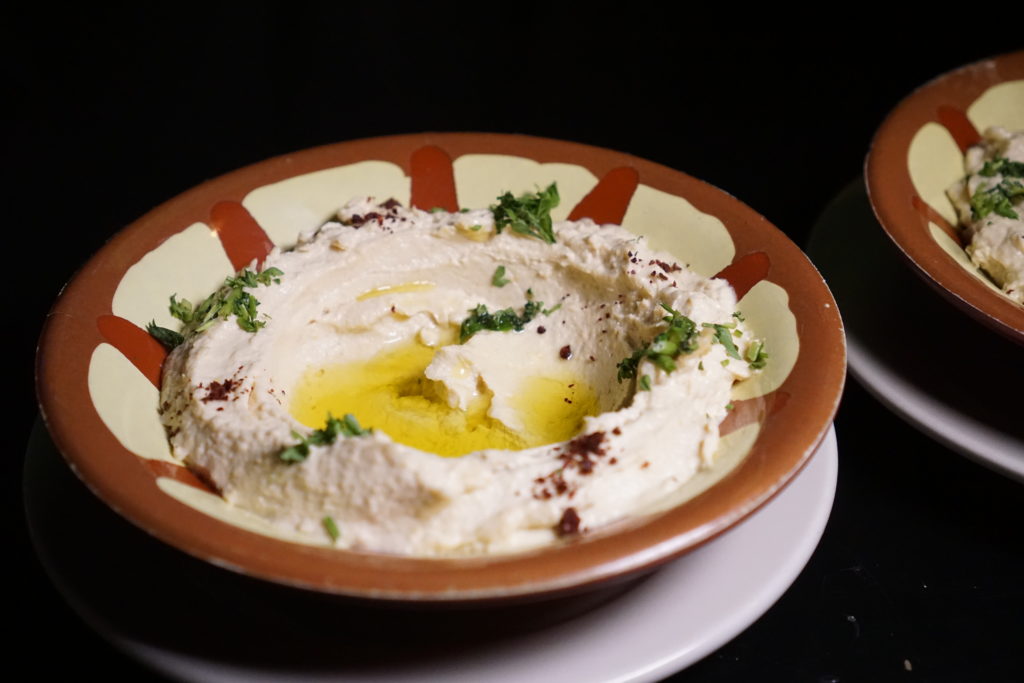 Hummus When hummus is homemade well, it's almost a completely different product than your store bought stuff. It's tough to go back to Sabra after eating this.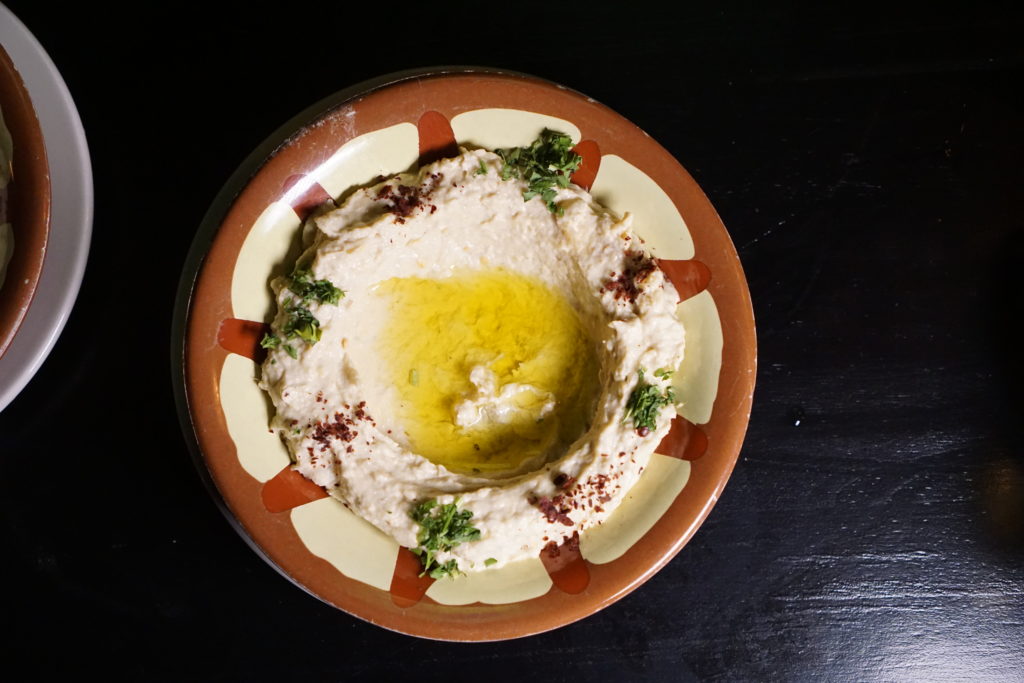 Babaganoush I find this smokey eggplant dip can be very hit or miss. This is a perfect rendition with just the right amount of smokiness and garlic.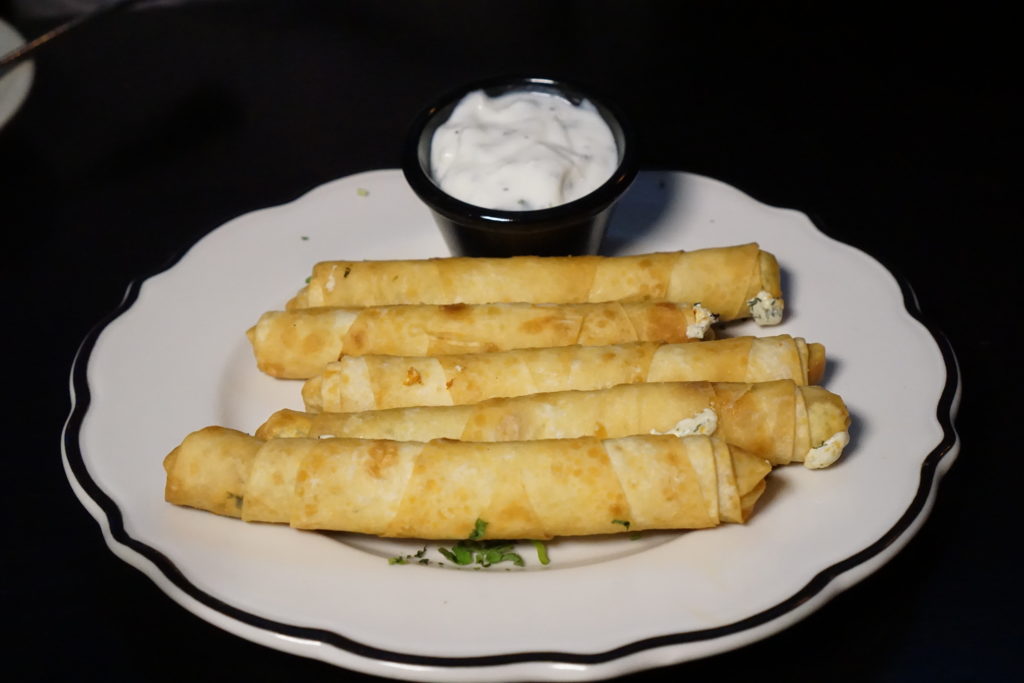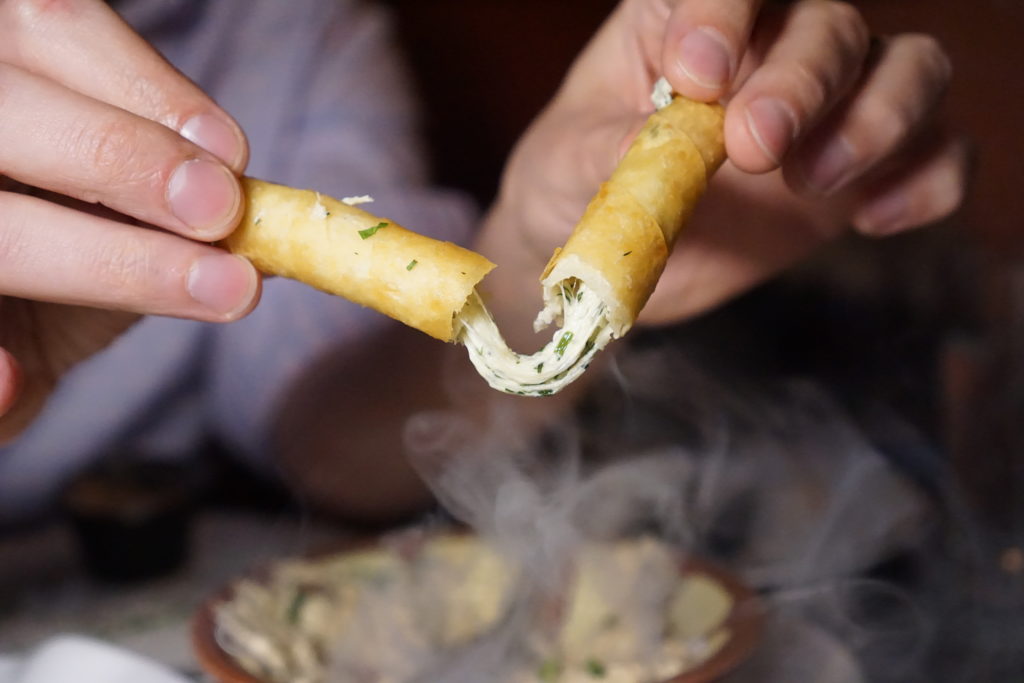 Cigarette Borek These cigarettes aren't for smoking (that's what the hookah is for). Instead they're filled with something much more delicious: stringy feta cheese and dill. You have the option to add meat as well, but I prefer letting the cheese stand alone.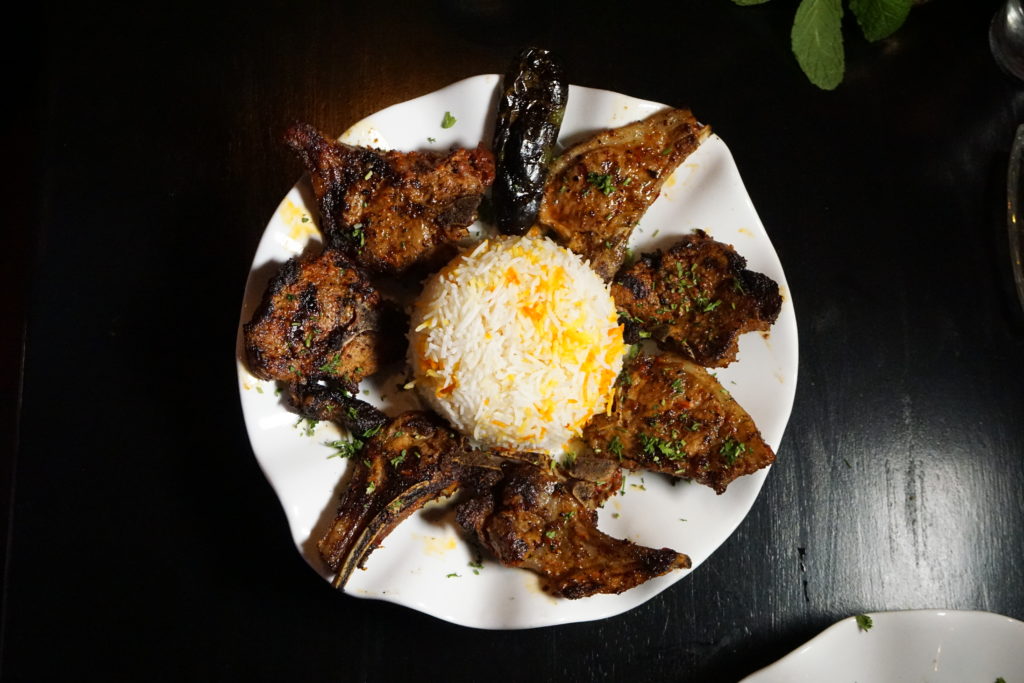 Lamb Chops These perfecty cooked baby lamb chops have a unique blend of spices including cardamom and sumac. If you're into lamb, this is a must order.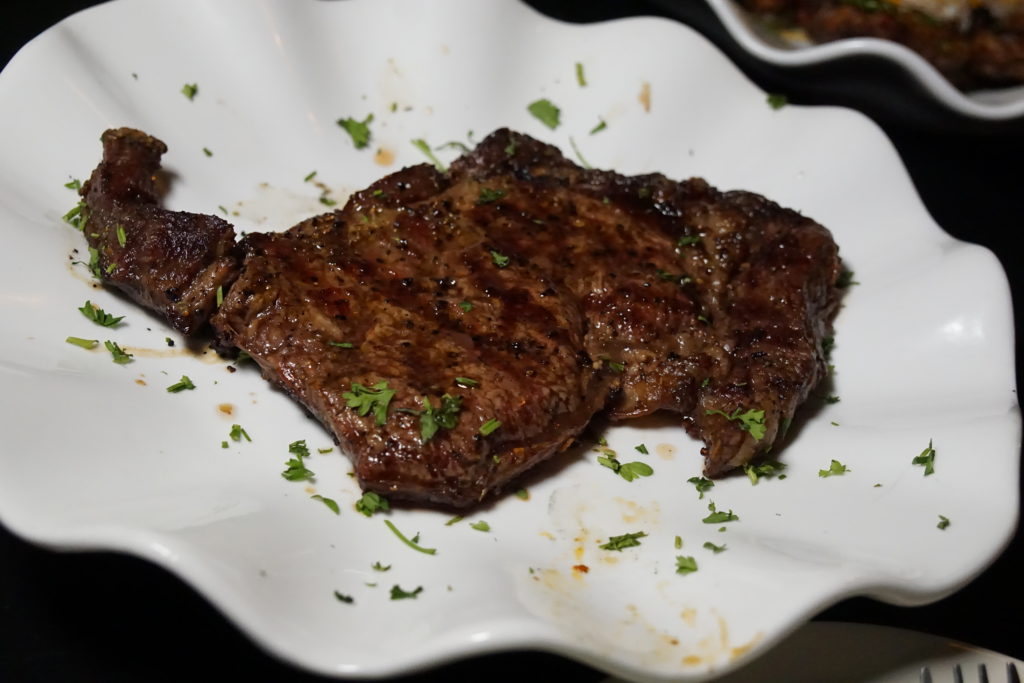 Istanbul Steak The steak has a similar spice profile to the lamb, but couldn't quite match it in taste. Still, it's a good option if you don't eat lamb.

Shrimp Tagine My favorite entree of the night was this Moroccan specialty. Some tagines are a little too watery but this had the perfect thickness and balance of flavors in the spiced tomato stew. It's hard to imagine a tagine being done any better.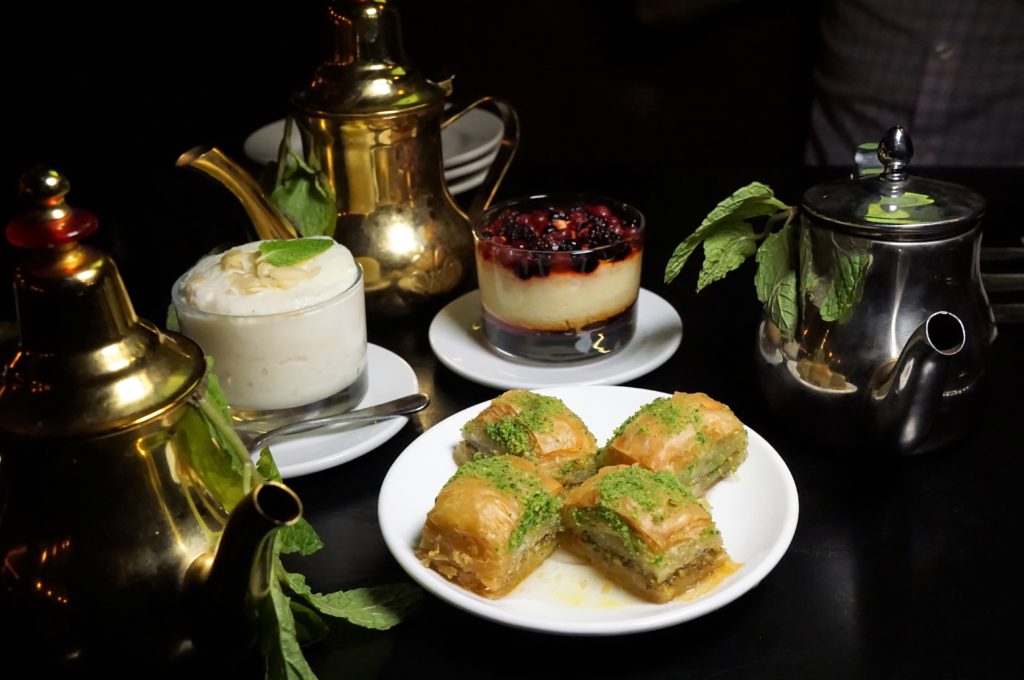 Baklava (Front) Gooey and crunchy with just the right amount of give, this is everything baklava should be.
Almond Rice Pudding (Back Left) This seemingly simple dessert actually ended up being the consensus favorite. It was on the thicker side for pudding with a great almond taste.
Berry Creme Brulee (Back Right) Unfortunately I was unable to try this due to an allergy but the berries look delicious and the word from the rest of the table is it was light and tasty.

Right Amount for 2: 2 Dips, 1 Kebab, 1 Tagine and a Hookah
Note: I was invited as a guest of the establishment and received a complimentary meal. This was not in exchange for a positive review and opinions expressed are my own.

Cafe Istanbul
25-47 Steinway Street
Astoria, NY