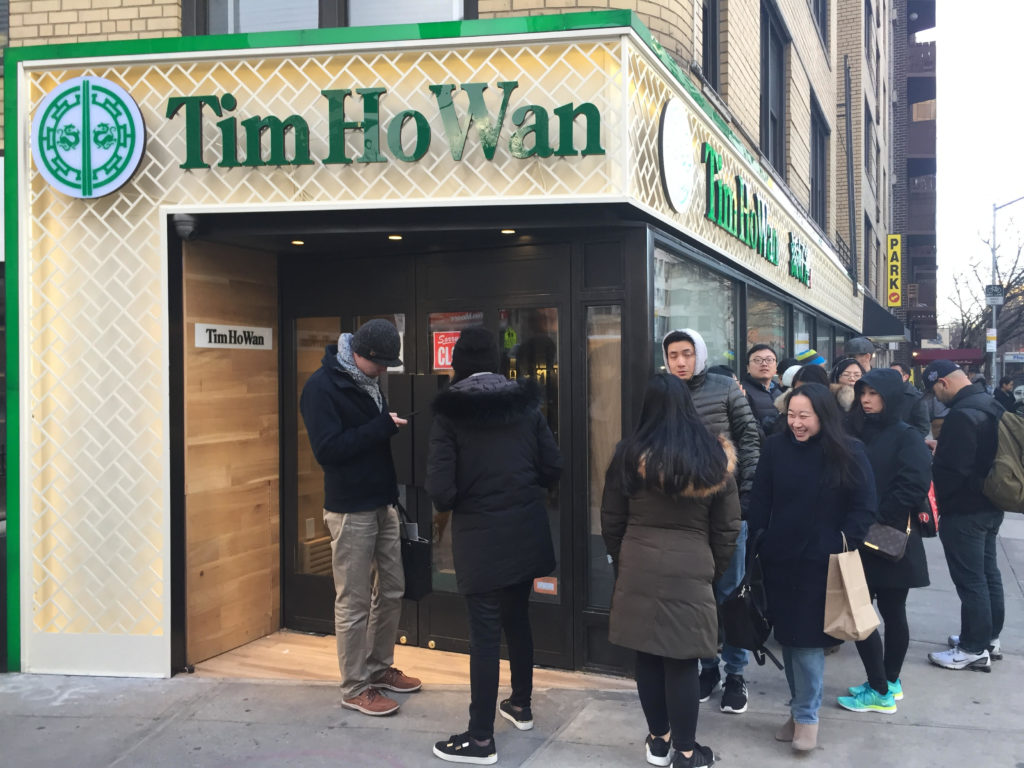 Last month New York received America's first branch of Tim Ho Wan, a Hong Kong based Dim Sum specialist known to foodies as the "cheapest Michelin starred restaurant in the world." As you can imagine with anywhere that includes the words "Michelin Starred" and "Cheap" the waits immediately became ridiculous. How bad is it? THW opens at 10 for lunch and 5 for dinner. Our designated line waiter (thanks NYCFoodFomo!) arrived in line at 9:15am, had his name taken at 10:15 only to have the three of us sit at one of the last lunch seatings at 1:15 PM. So currently think of dining at Tim Ho Wan as a half day commitment.
It's hard to justify that kind of wait and I won't pretend I can. But I will say it's probably the best dim sum in NYC. Probably. I say that because there are others with significant shorter waits less than 2 miles south in Chinatown that are certainly in the same league. So it's up to you to decide how badly you want to eat here and how much free time you have. I did find the dining experience a little more spacious and modern and the staff more helpful than many Chinatown haunts which is worth taking into consideration particularly for dim sum newbies. I'll probably head back when that waits become more reasonable.
If you do decide to brave the lines, here's what you need to know about the food: Everything is handmade in a huge kitchen below the restaurant. This ensures all the skins and wrappers are incredibly fresh and a perfect rendition of what they are meant to be. The BBQ pork buns are the house specialty and you'll need more than one. Most items arrive in threes, so it's best to come with a group of three or six for sharing purposes. And it is indeed quite cheap with dishes ranging from $3.75 and $5.50. Finally, below is a list of everything we ate, ranked in order of deliciousness. Enjoy!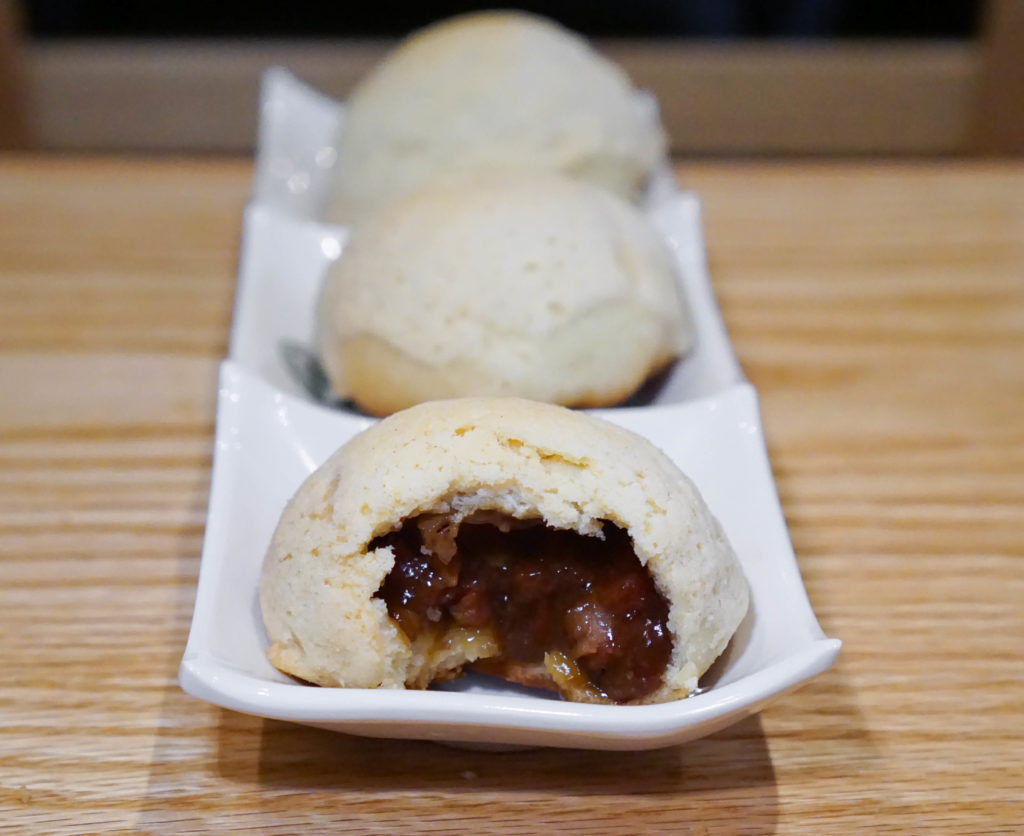 Baked BBQ Pork Buns

A slightly crispy, slightly sweet bun with a generous heap or pork inside. This is definitely a must order item, regardless of what Robert Sietsema has to say.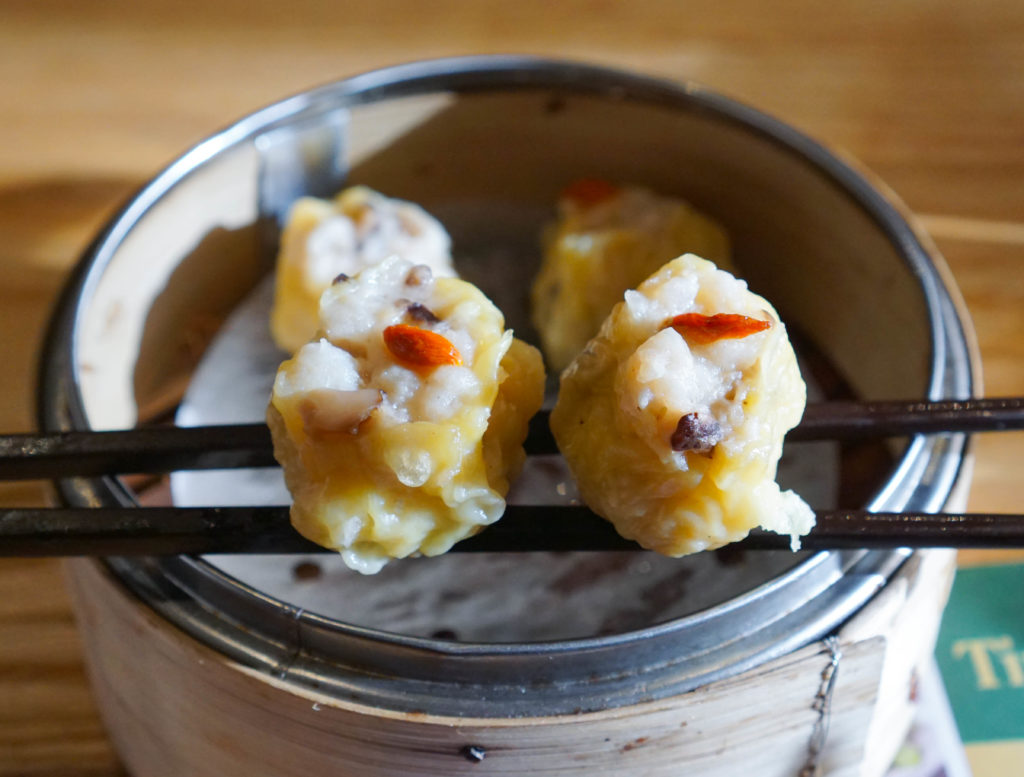 Steamed Pork Dumplings with Shrimp (Sui Mai)

Why are they called Pork Dumplings with Shrimp instead of just pork & shrimp dumplings when the inside is clearly a mix of the two? With dumplings this good it's best not to ask questions. All you need to know it it's some of the best sui mai in town.
Steamed Rice Roll with BBQ Pork, Shrimp & Chives or Minced Beef

The rice roll is another THW specialty and comes with a choice of three fillings. You won't go wrong, but the order above is the order I would get them in. The BBQ pork here is just too tasty to pass up.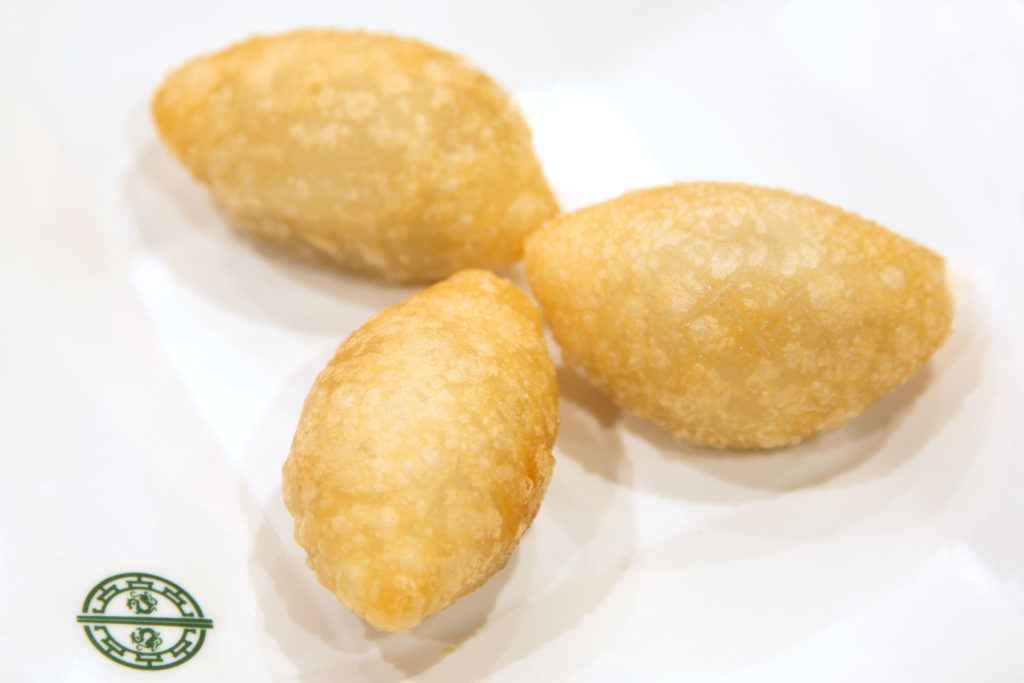 Deep Fried Dumplings with Pork and Shrimp

These were a surprise as I had never seen anything quite like them before. They're basically one bite wonders with an unexpected sweetness countering the richness of the deep fry.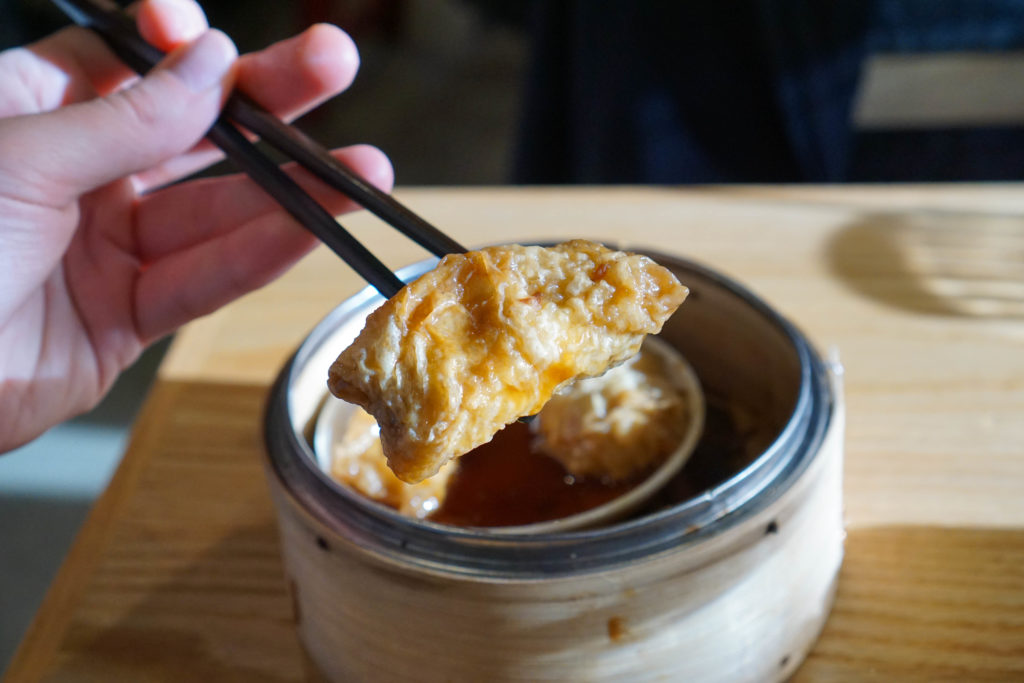 Steamed Bean Curd with Meat and Vegetable
I enjoyed the slightly chewy texture of the bean curd as a contrast to the light traditional dumpling skins. Definitely something worth having on your table to try something a little different.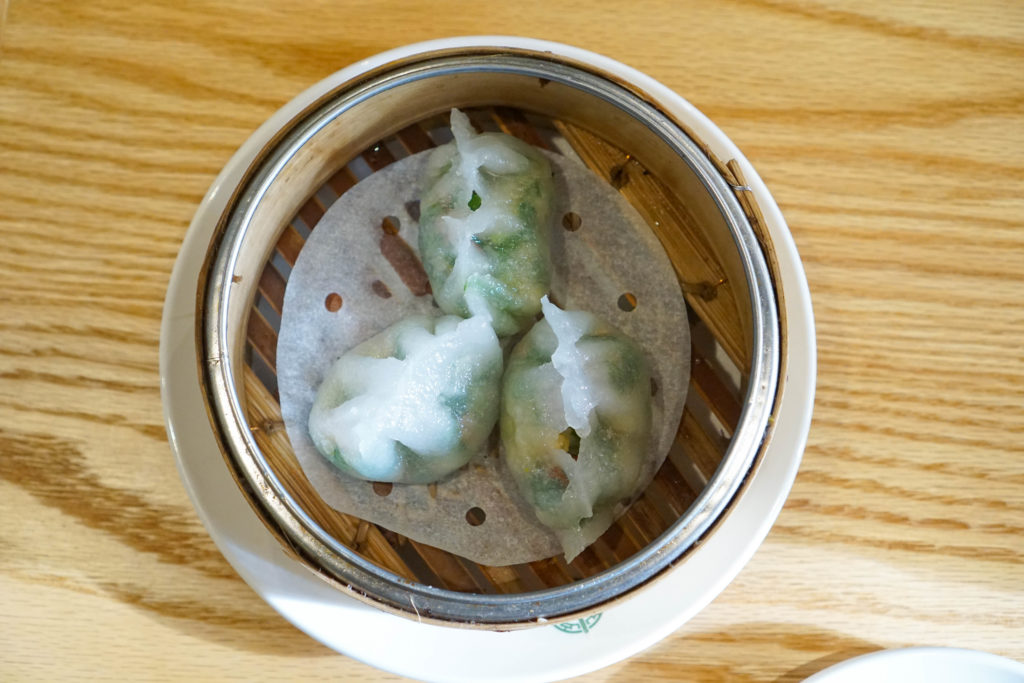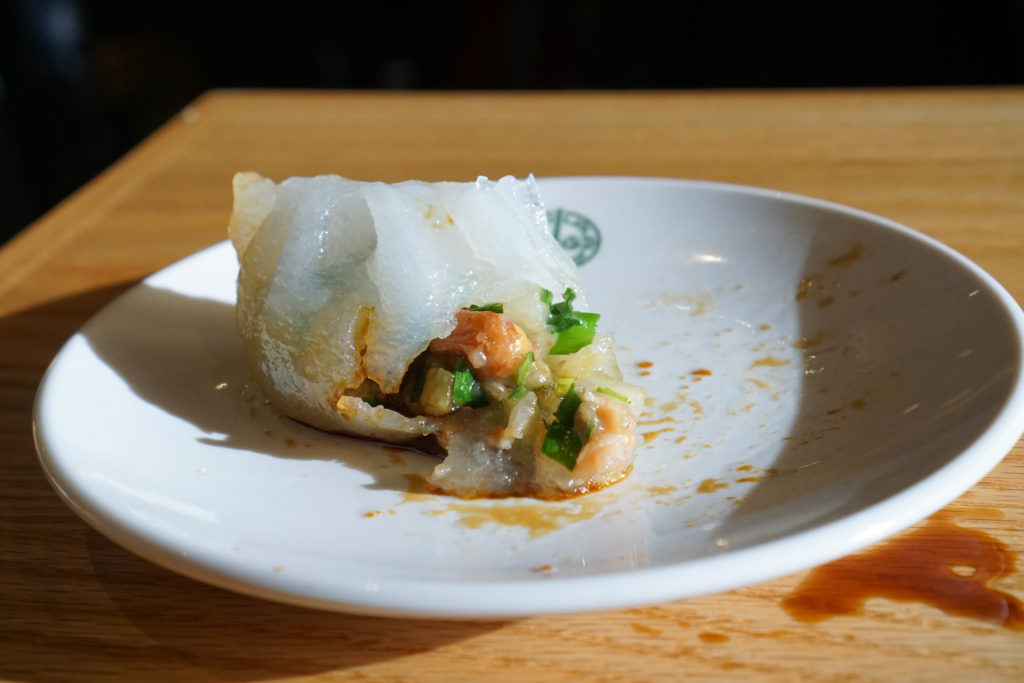 Steamed Dumplings in Chiu Chow Style
If you're not from Guangdong, you may not find the description "Chiu Chow style" particularly helpful. But essentially this is a shrimp dumpling with peanuts, garlic, chives, and mushrooms. It's probably got more going on than any dumpling I've had before, and while I enjoyed it I'm not convinced the party isn't a little overcrowded.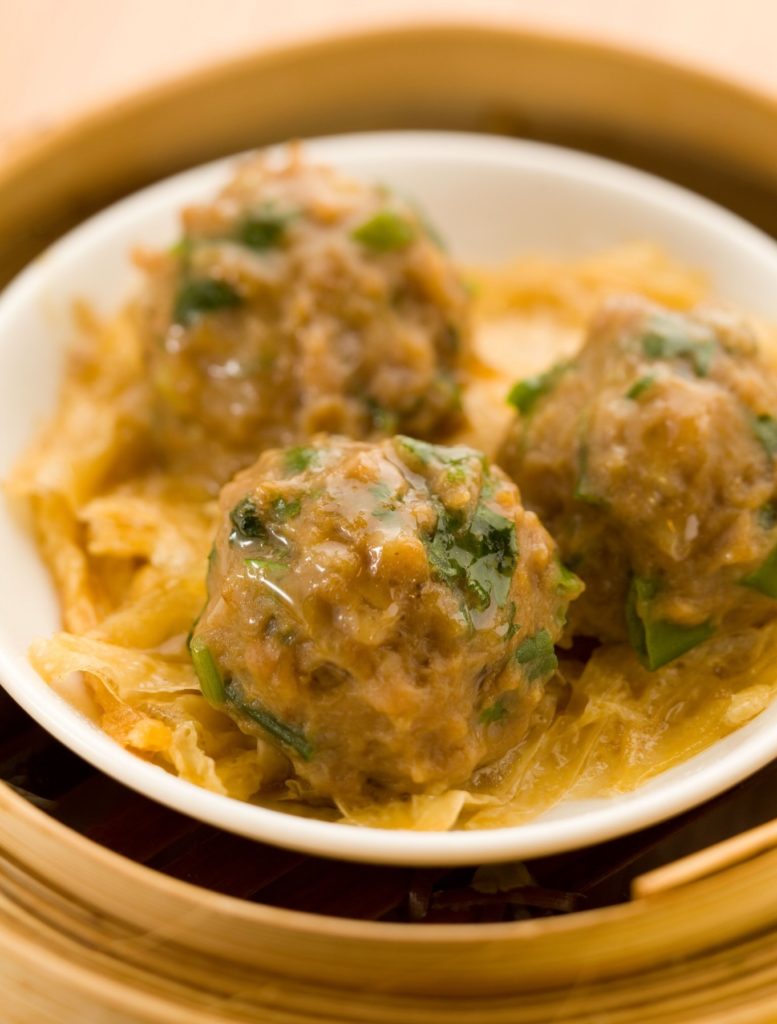 Steamed Beef Balls with Bean Curd Skin
When are meatballs not a good decision? The chewy tofu skin wrapper gives this one an interesting texture and makes it a fun bite even if it's not the most exciting thing on the menu.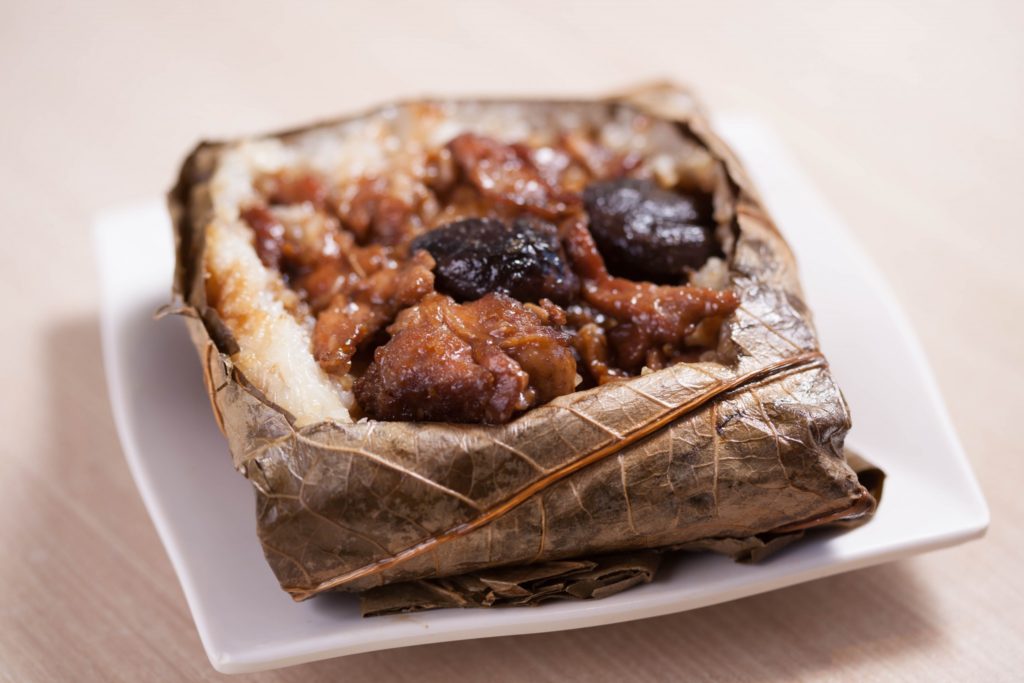 Sticky Rice in Lotus Leaf

I love the texture of sticky rice and pretty much always order it when I can. This one has the added bonus of chicken and mushrooms hidden inside so it's more it's on thing than a side item.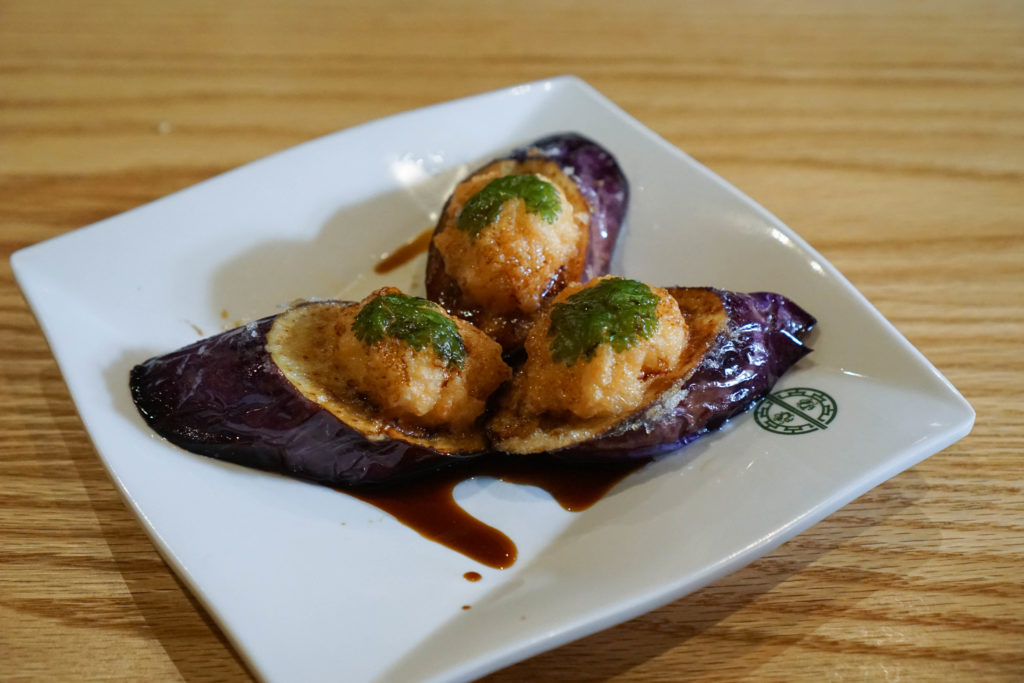 Deep Fried Eggplant with Shrimp

This guy was the only real disappointment as the eggplant was a little mushy and lacking in flavor. This was Siestma's favorite dish so I'm not sure if we got a bad batch or he just has terrible taste in dim sum.
Right Amount for 2? About 8 dishes, depending on size
Photo Credit: Deep Fried Dumplings with Pork and Shrimp, Steamed Beef Balls with Bean Curd Skin and Sticky Rice in Lotus Leaf credit Tim Ho Wan.
Tim Ho Wan USA
85 Fourth Avenue (@ East 10th Street)
New York, NY