Greek is one of those foods that I almost all enjoy but somehow never eat often enough. I love the emphasis on seafood and dips which makes for a light, fresh and healthy meal. So when I was invited to try out Korali Estiatorio on the Upper East Side, I knew I would be in for a treat.
Korali's white washed walls with soaring ceilings and marble columns makes you feel like you've entered a palace in Mykonos. Owner Gregori Politis hails from Lefkada in the Ionioan Sea and opened Korali ("Coral" in Greek) to bring the recipes of his childhood to New Yorkers. With 20 years in the hospitality industry knows how to deliver an authentic Greek Isles dining experience. As you would expect, this means a menu that is heavy on seafood along with a great selection of dips and other mezze small plates. Below are my thoughts on what came out of the kitchen: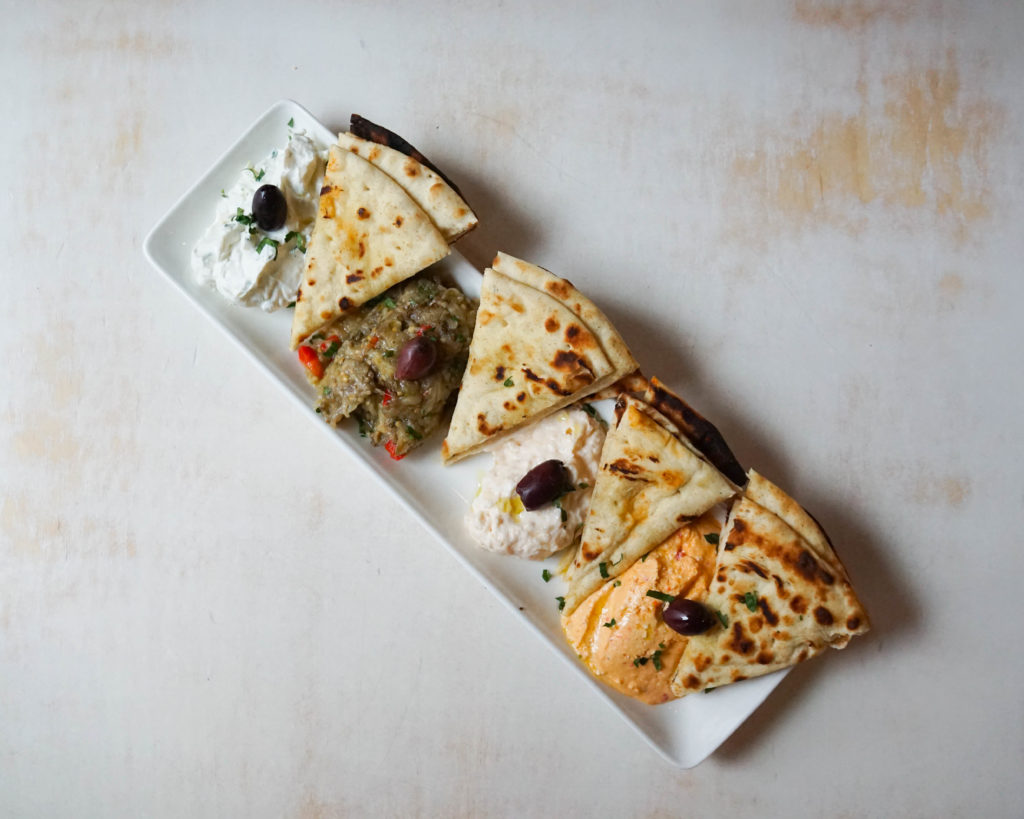 Spreads At Korali you have the option to get one of their dips for $6 or all four for $16. As one can never have too many dips, the the choice was obvious. Here's what they are (from top to bottom):
Tzatziki Greek yogurt, dill and garlic are three of my favorite things. Korali nails this classic dip with thick yogurt and the right balance of herbs.
Melitzanosalata This one is a roasted eggplant dip with herbs and a heavy dose of garlic. Delicious.

Taramosalata The tangy caviar dip can easily be too salty and fishy, but Korali gets it just right.
Htipiti This is the spicy one with roasted chilis and mixed feta. The mix of heat and cheese made it my personal favorite of the foursome.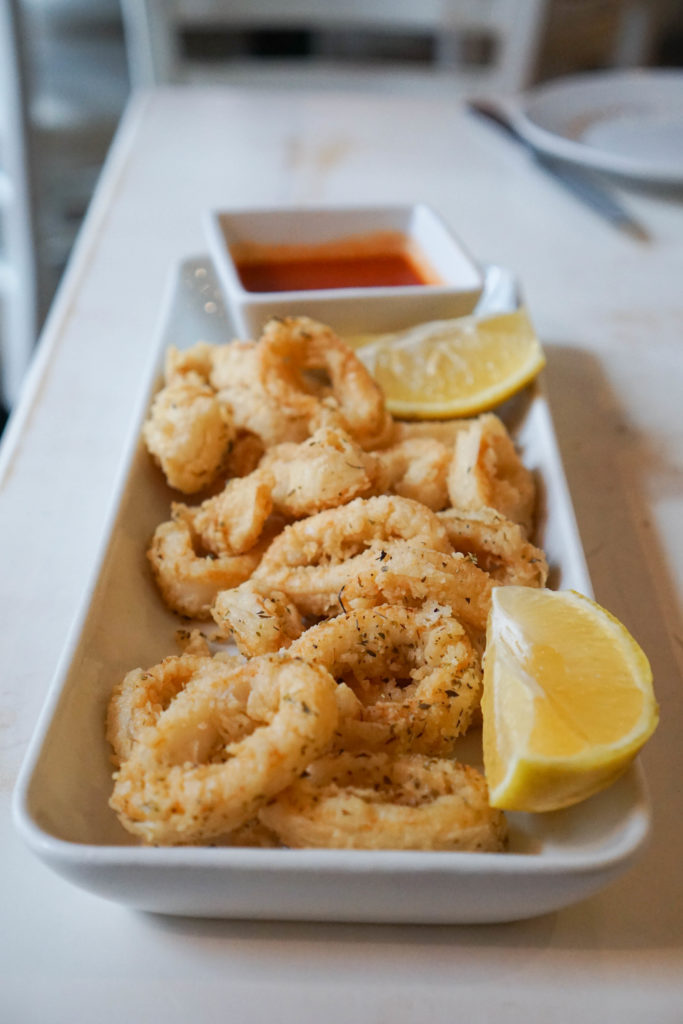 Crispy Calamari Fried calamari is one of life's simple pleasures. The Korali version is perfectly crispy and comes with a tasty garlic rosemary tomato dip.

Grilled Octopus For whatever reason when I think of octopus, I think of Greek food. They seem to be the only ones who can cook it consistently well. Korali is no exception with a nicely charred outside and chewy interior. The saffron lemon oil adds a nice zest as well.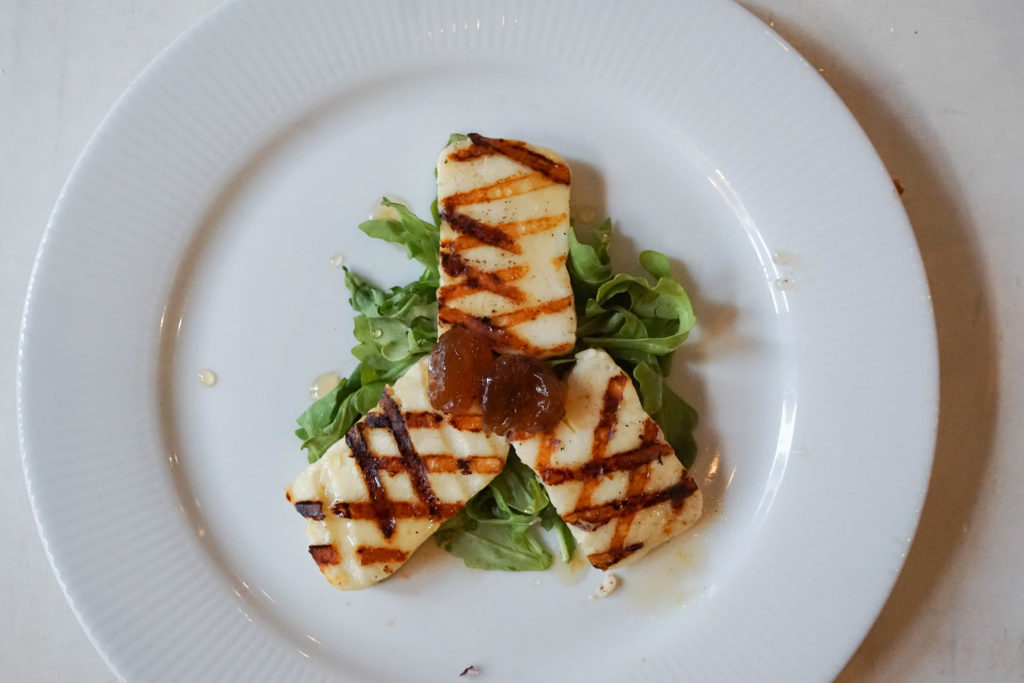 Grilled Haloumi Cheese It's grilled cheese. You know what it is and you know you're gonna like it.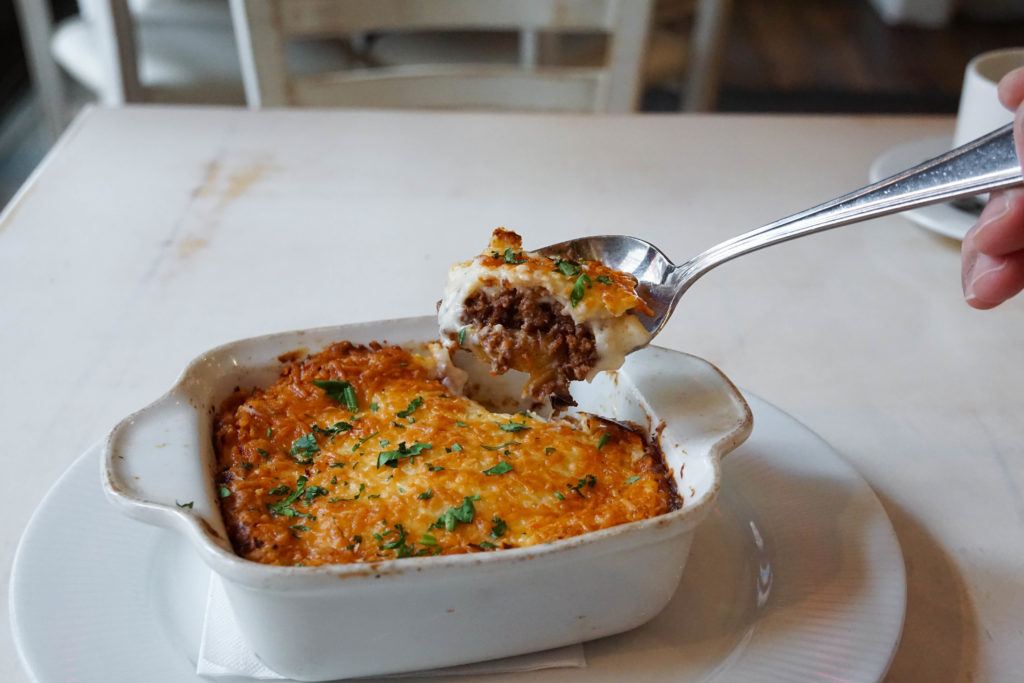 Moussaka Moussaka is one of my favorite Greek dishes. It's like the Shepherd's Pie of Greece – a good hearty comfort food to fill you up alongside their lighter seafood and dips. In Korali's version uses a lighter yogurt bechemel which compliments the rich nutmeg and clove spiced lamb very nicely. Definitely one of the best moussaka's I've eaten.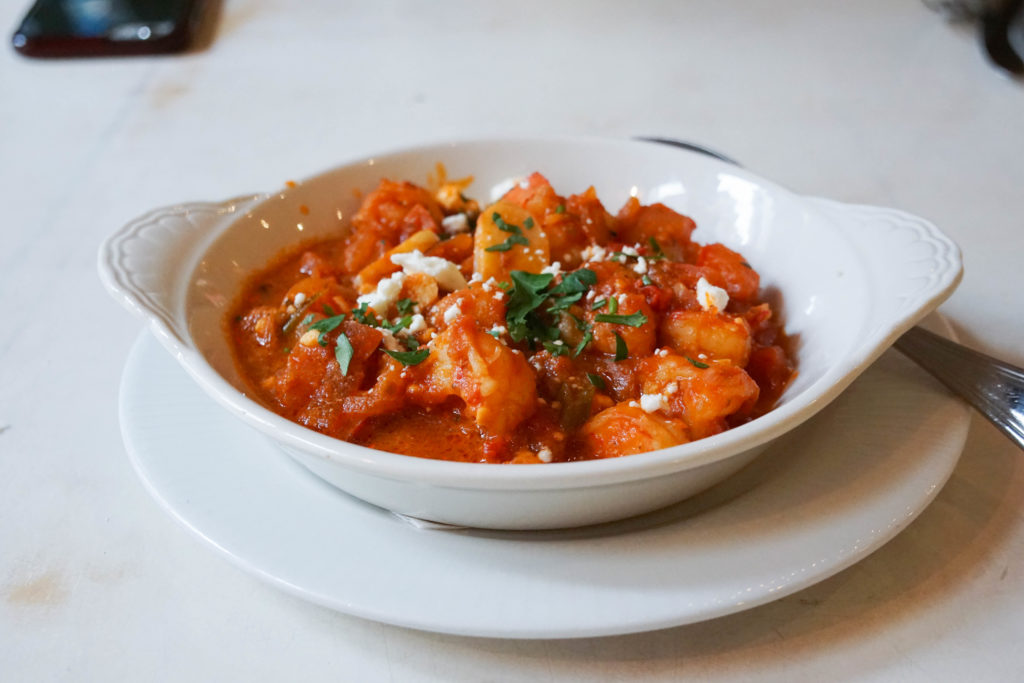 Shrimp Saganaki The simple sauce of tomato and feta adds just the right tanginess to the shrimp. It's light but somehow also manages to feel like a perfect winter dish.

Note: I was invited as a guest of the establishment and received a complimentary meal. This was not in exchange for a positive review and opinions expressed are my own.
Korali Estiatorio
1662 Third Avenue (@ 93rd Street)
New York, NY