As we take the last few bites of 2016, it's time to reflect on the year that was. So I'm continuing a tradition I began last year by "drafting" my Fantasy Tasting Menu of my favorite New York dishes of 2016. It's necessarily the twelve best dishes or most innovative dishes of the year as there are enough of those lists by people who eat out even more than I do. Instead, it's fantasy meal twelve-course meal in the order I envision it being served. As always, please feel free to share in the comments anything I missed. If it makes the 2017 team, I'll credit you here and on instagram.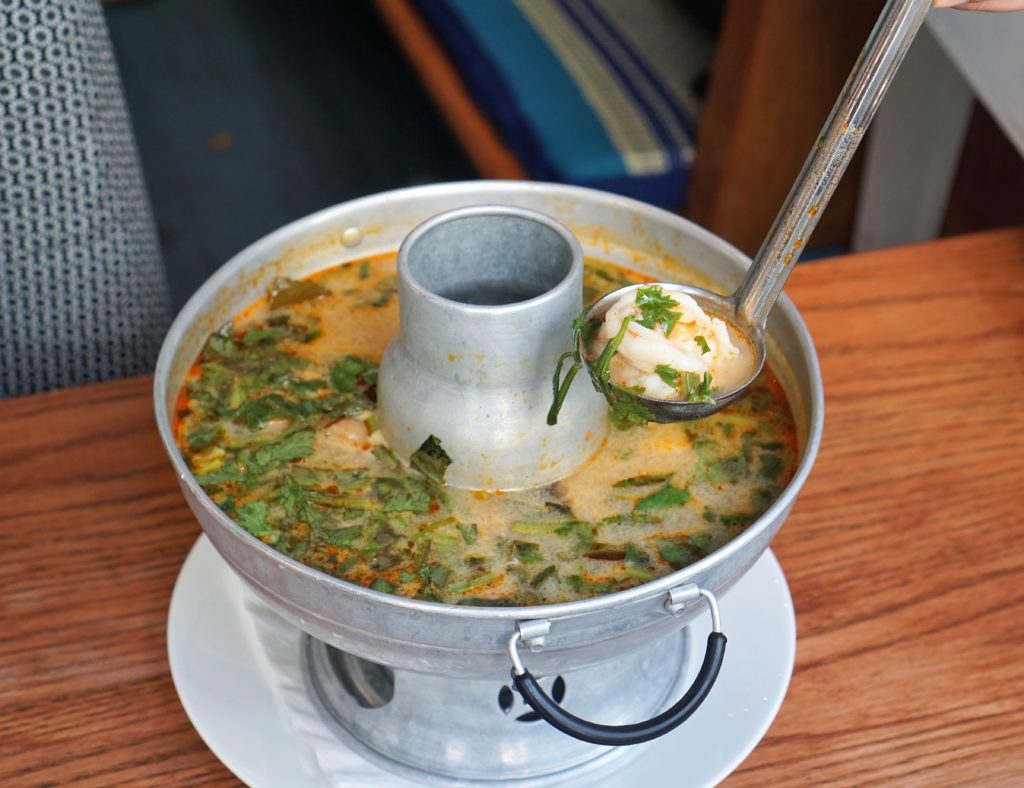 Tom Yum Soup @ Fish Cheeks
This spicy-sour Thai menu staple is something I likely would have skipped at an upscale Thai spot. But the Fish Cheeks version breathes new life into soup with a perfect blend of spices, shrimp and cilantro in a heated metal pale. It's the perfect soup course to kick off my fantasy meal.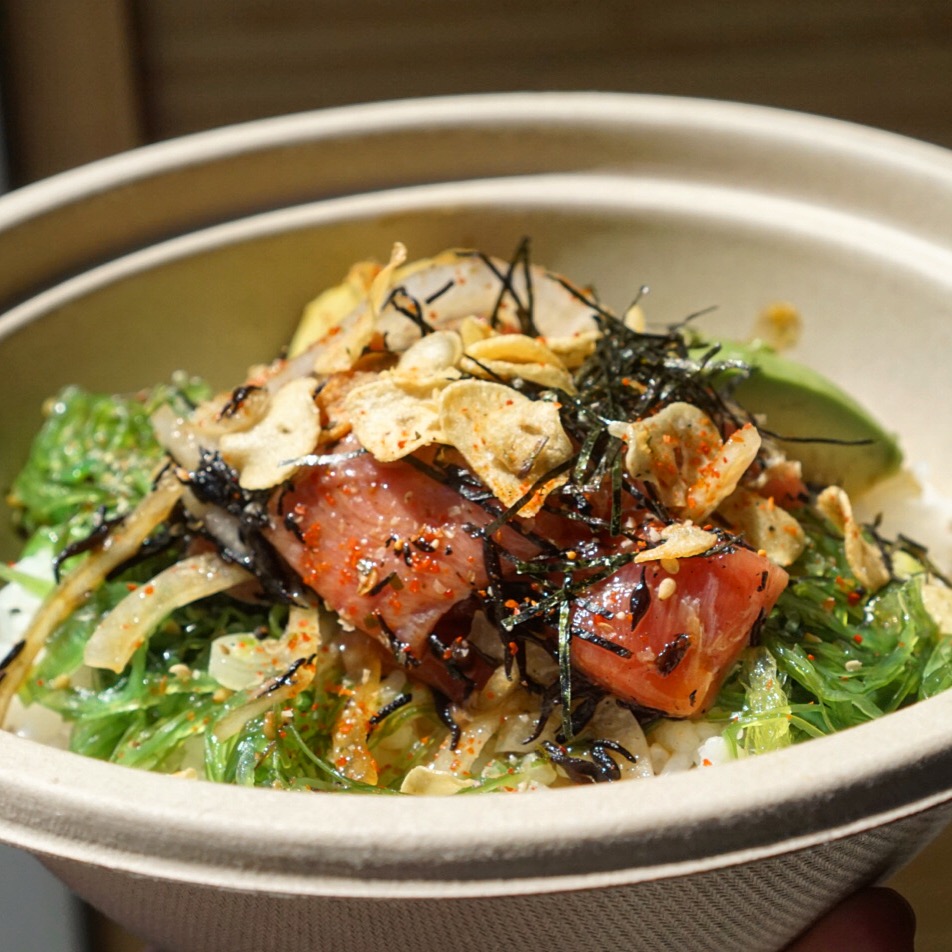 Goma Shoyu with Toro @ Chikarashi
 The Poke craze hit NYC hard in 2016 so it would be wrong not to include a bowl in tasting menu of the year. For me by far the standout was the gourmet bowls at Chikarashi. The Gomo Shoyu bowl with chili oil, nori, hijiki, avocado and garlic chips and Toro replacing the standard tuna makes a nice healthy appetizer addition.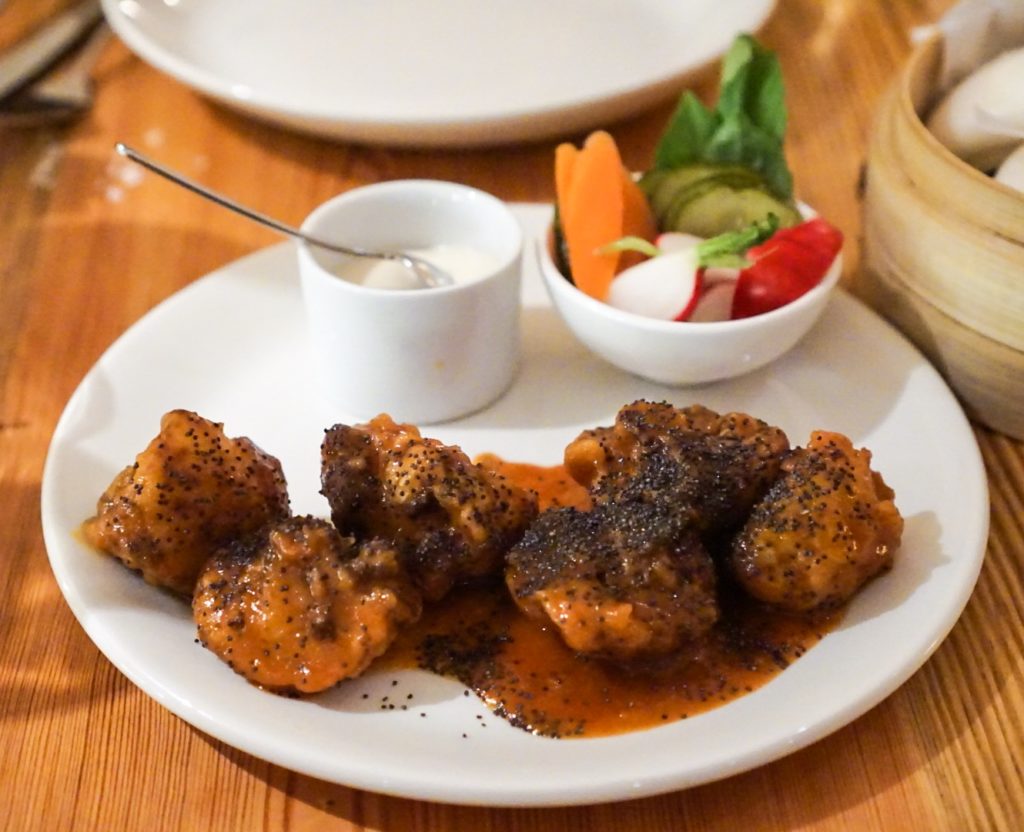 Cauliflower Tempura Buns @ Nix
Another trend in 2016 was the continued rise of gourmet vegetarian and vegan dining. Nix was one of the trendsetters here and these Tempura Cauliflower Buns almost make you forget about the Pork Belly variety a few avenues over.
Chicken Liver & Foie Gras Pate @ The Clocktower
After a few light starters, it's time for something richer. Which is exactly where The Clocktower comes in, bucking the healthy / vegetable-forward dining trneds of late. The meat and fat heavy menu produced a number of standouts, but this decadent liver blend with a touch of port for sweetness is the one I'm dreaming about on a winter's night.
The Emmy @ Emmy Squared
Can you have a fantasy meal that doesn't include pizza? Of course not! The team from Emily's second act again provided the years best 'za, this time with the "Detroit" style pizza with a crispy square crust. The signature Emmy is covered in banana peppers and onions with just a hint of ranch dressing. Oh and there's some marinara sauce on the side because that always makes things better.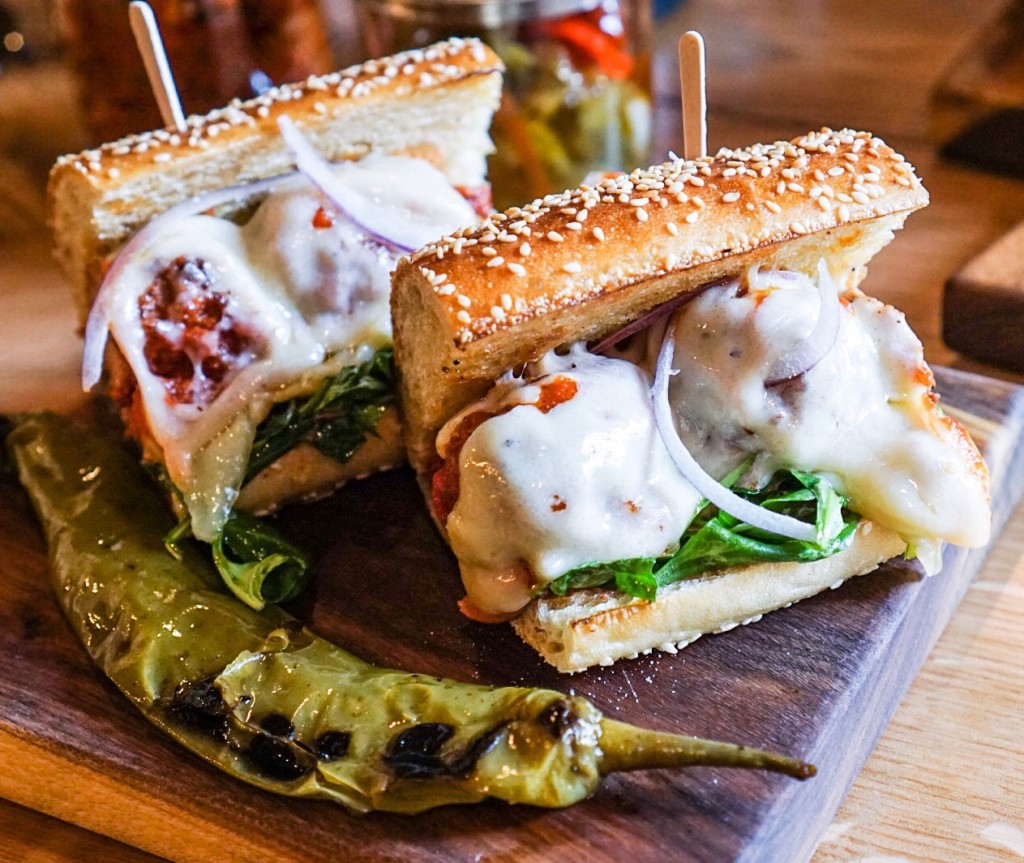 Duck Meatball with Liver @ High Street on Hudson
Following the pizza course with more bread, cheese and marinara may seem like an overload. But the duck meatball with pate from this Philly import was too good to pass up.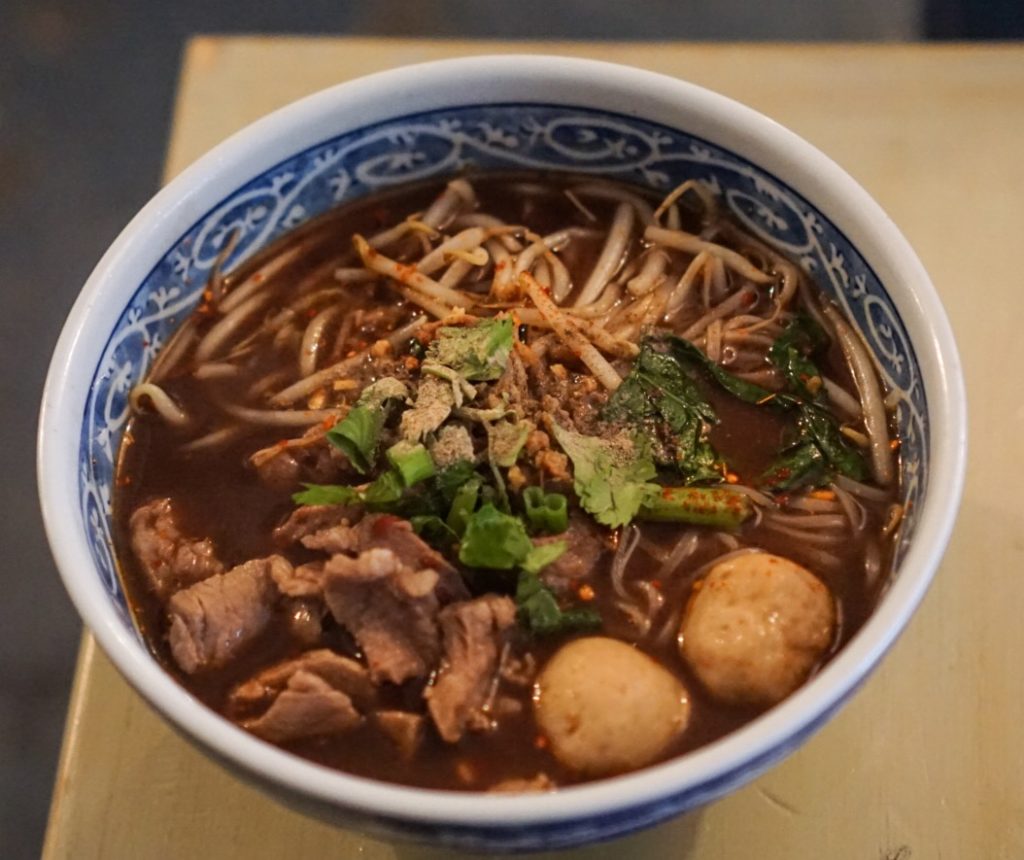 Pork Blood Noodle Soup @ Look by Plant Love House
Eating all kinds of crazy things comes with the territory of writing a food blog, but that doesn't mean I've ever really gotten into blood and organs. I wouldn't have ordered this is the waitress hadn't pushed it but I'm very glad she did. In a soup with all the Thai spices the ironey taste of blood blends in to create one of the best noodle soups I've had.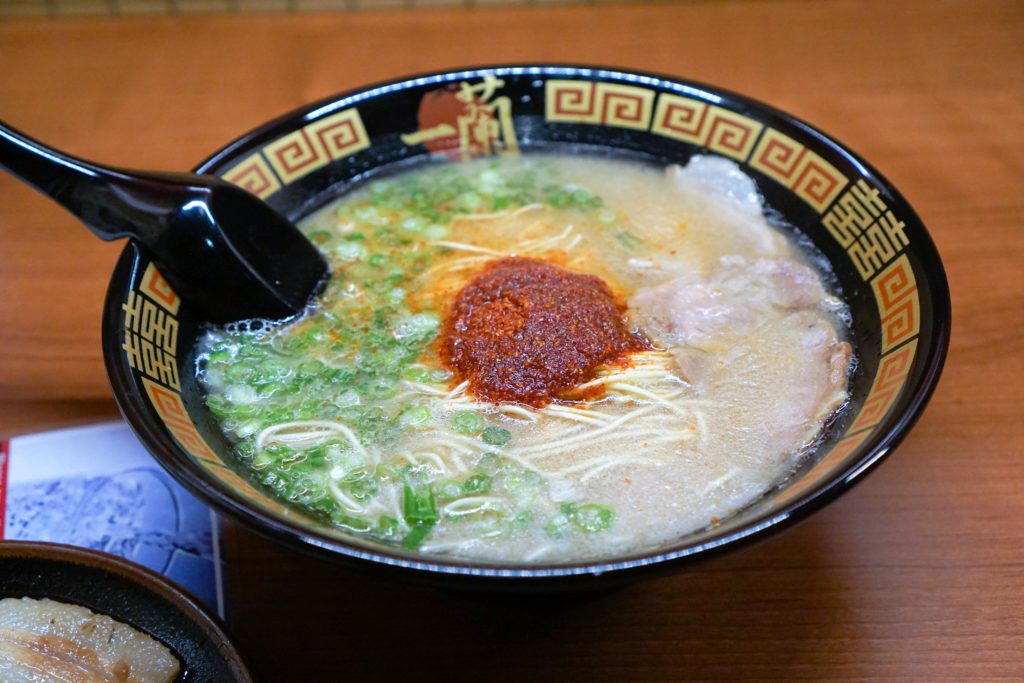 Tonkotsu Ramen @ Ichiran
Maybe it's because of the extreme cold this week, but I feel the need to add a second noodle soup to my tasting menu. The ramen from the first US location of Ichiran hit Bushwick this year and may be the world's most perfect bowl of straight up ramen.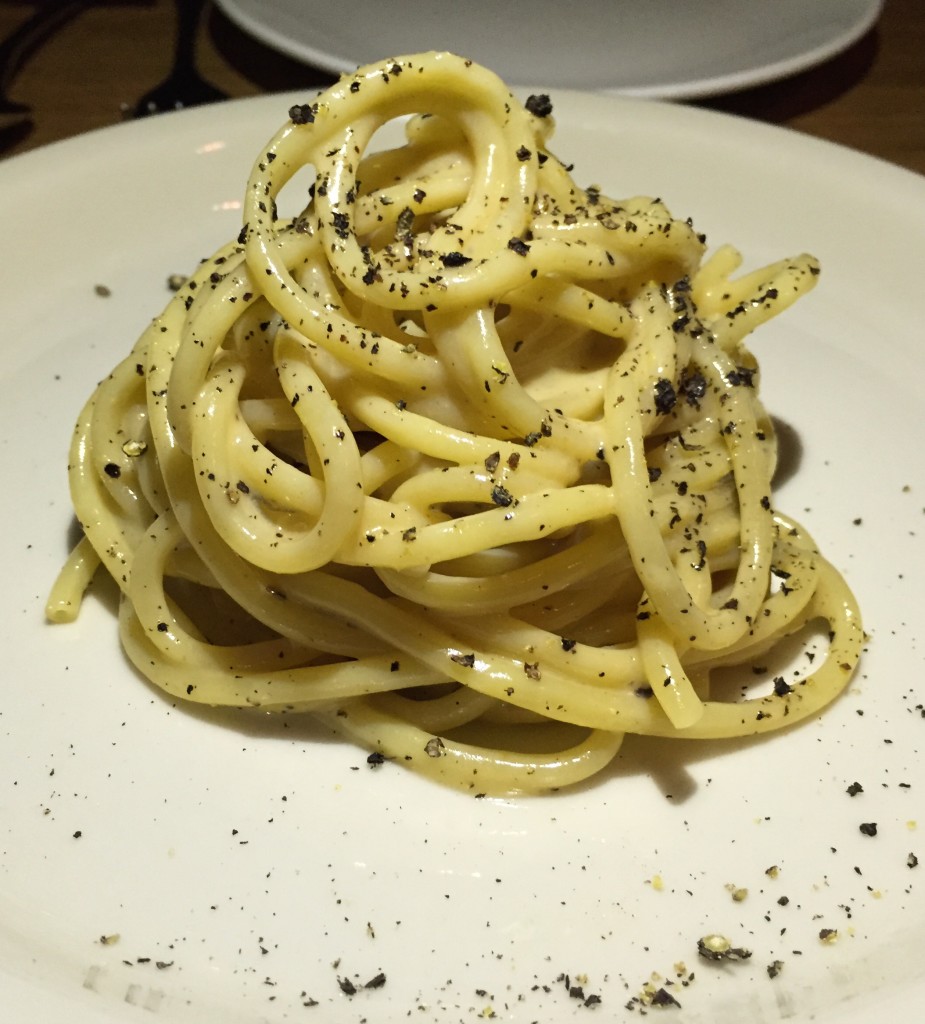 Ceci e Pepe @ Momofuku Nishi
Are dry noodles meant to be served before or after noodle soups? Don't know, don't care. David Chang's cheese-less rendition of this classic uses Chickpea Hozon to replicate the taste of parmesan, with even better results. It's been almost a year since I tried it in January and I'm badly wishing I had time to put down another before the ball drops.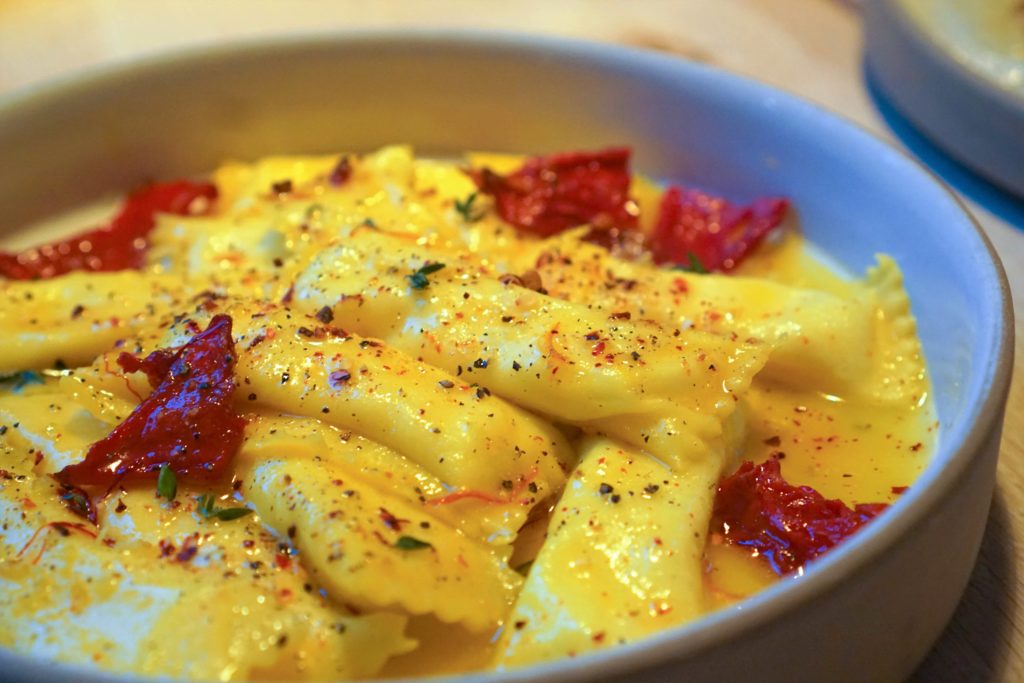 Sheeps Milk Cheese Angolotti @ Lilia
One more noodle course to bring it to bring it to a nice round four. The best traditional pasta of the year was this angolotti from Missy Robbins at Lilia. The noodles are al dente and stuffed with sheep cheese that'ss perfectly cut by the sun dried tomato and sweet honey butter sauce.

Mapo Tofu @ Mission Chinese Food
It wouldn't be my fantasy meal if there wasn't at least one dish that's incredibly spicy. This mapo fits the bill. It's not only the city's hottest rendition, it's also the best with housemade tofu in a sauce of beef fat, heritage pork and doubanjiang.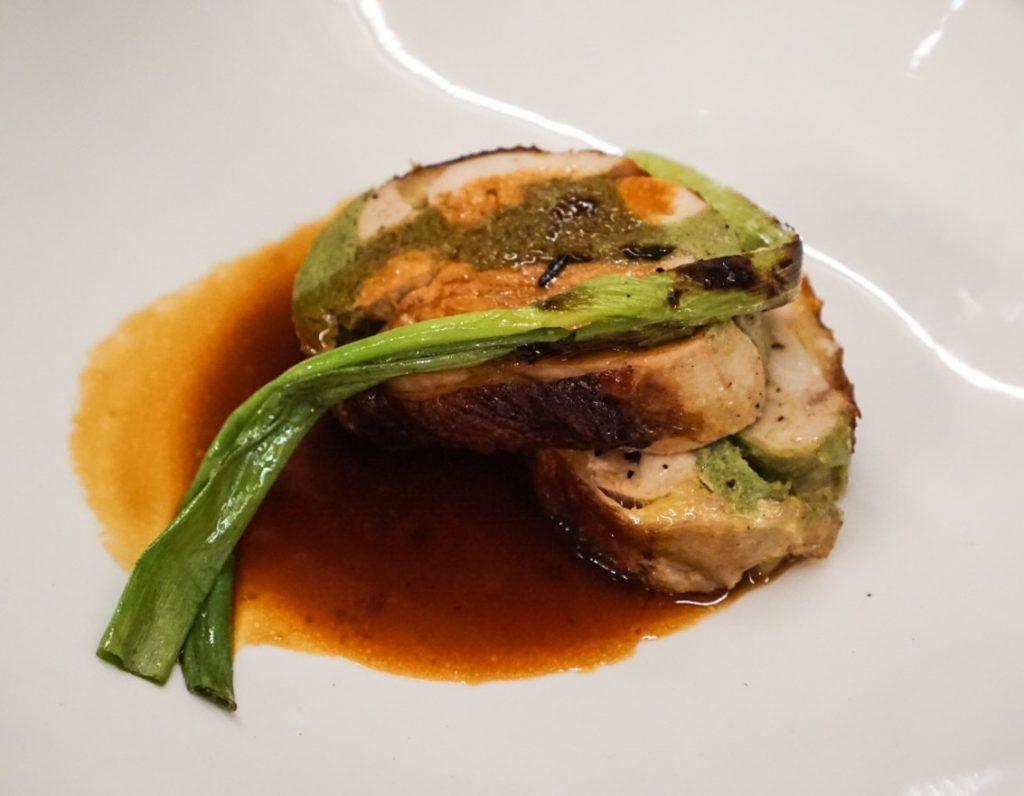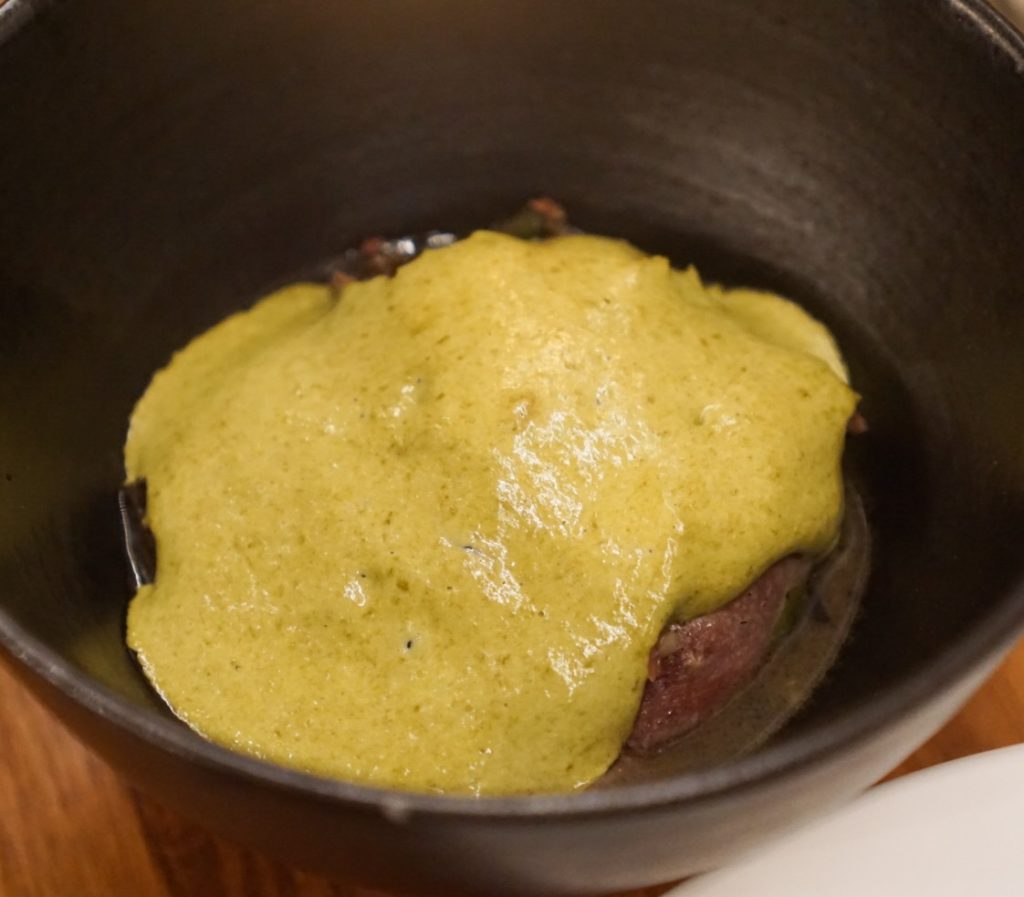 Guinea Hen Roasted and Confit @ Olmsted
Not only was this the best guinea hen I've had, it has the added bonus of allowing me to stick two incredible dishes into one slot. On top is the roasted breast which is tender and served with a ramp in its own jus. The bottom is the confit legs which come with morels in a dijon and morel sauce. A perfect end to the savory section.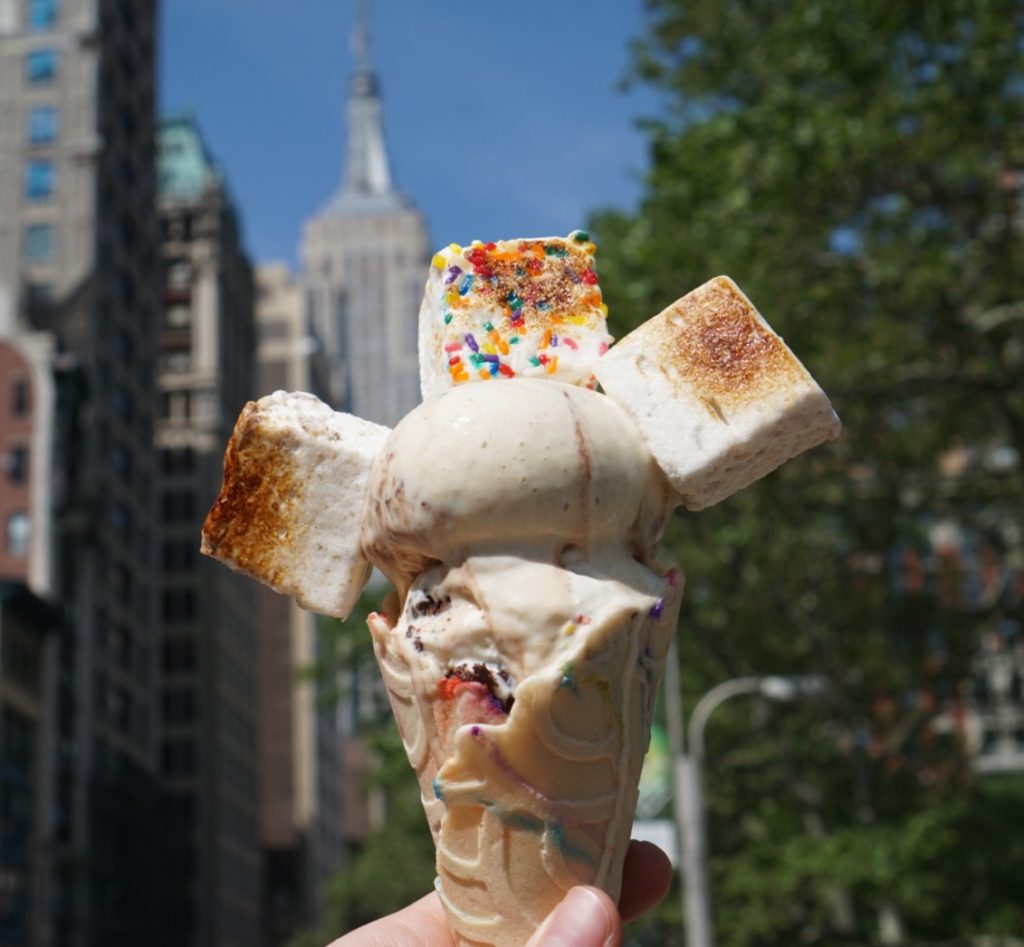 Ice Cream @ Ice & Vice
I'm not a big dessert person so I probably missed some of the fancier ones this year. But when the sweet craving does hit, there's no place that comes to mind faster than Ice & Vice. They make creative flavors like Persian Black Lime Cola and Kashmiri Kamboucha and stick them into crazy fruity pebble ice cream sandwiches or Konery cones. There's always something new and exciting going on with their menu. Kudos for making me get excited about ice cream again.

Bonus Meal of the Year: Blue Hill at Stone Barns It didn't have any one standout dish for the tasting menu, but overall the best dinning experience I had this year than at Blue Hill at Stone Barns. The farmhouse setting combined with all local ingredients and Dan Barber's hybrid vegetables makes this one of the great foodie experiences in the world. At $240 its very pricey, but worth a splurge at least once as there's nothing else quite like it.