Every once in a while a restaurant blows you away be resetting how you think about a certain type of cuisine. I had been underwhelmed by several of New York's other upscale Indian offerings, so I was skeptical when I was invited to try Tulsi. But this is the real deal when it comes to Indian fine dining. If all you're used to is your standard Tikka Masla and samosa delivery, you owe yourself a visit to Tulsi to see what's at the next level.
When you enter you'll immediately see this isn't your typical Indian joint. The sleek bar to the left features a digital world map that looks like it was made to track nuclear missile launches. Fortunately the only thing they launch there are incredible cocktails. Try the Buddha in Bliss with Thai Basil leaves, lemongrass & coconut milk foam or the Bombay Masala Punch with Rum, roasted five-spice blend and saffron syrup. The dining room also feels unusually modern. The space is almost totally white save some green accents and artwork. There are some large tables in the center with smaller curtain draped booths on the sides offering up a little extra privacy.
While an upgraded aesthetic is all well and good, the main reason this is a must try for all foodies is Chef Eric McCarthy. He grew up learning to cook with his mother in Goa, a coastal region in the south of India. Because of this you'll see a heavy seafood and coconut bent, although the offerings range from all over the subcontinent with a little of chef McCarthy's flair in each dish. It's a fairly sizable menu but it's one of those where there isn't a single item I wouldn't want to order. Below are some of my favorite from two visits: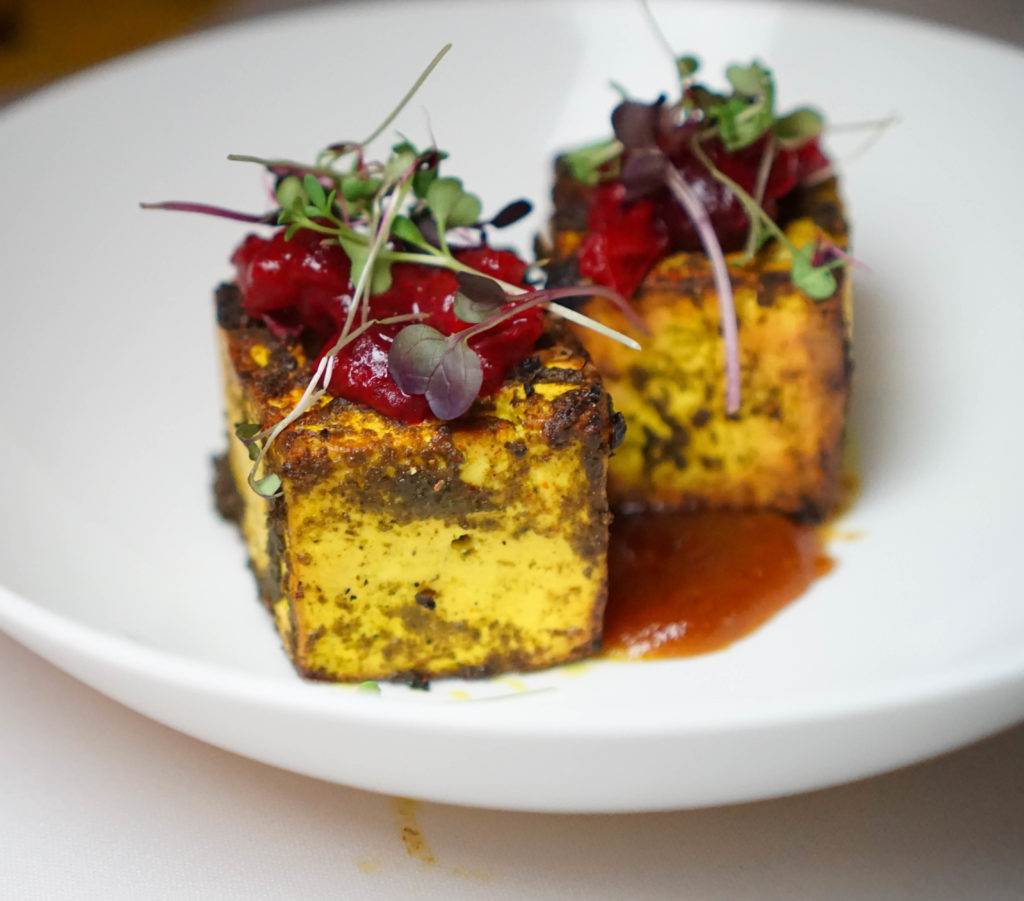 Tulsi Paneer (cottage cheese, fresh basil, roasted garlic, cranberry chutney) I'm sure I had you at the big hunk of Indian cheese but all those herbs and spices make this one extra flavorful.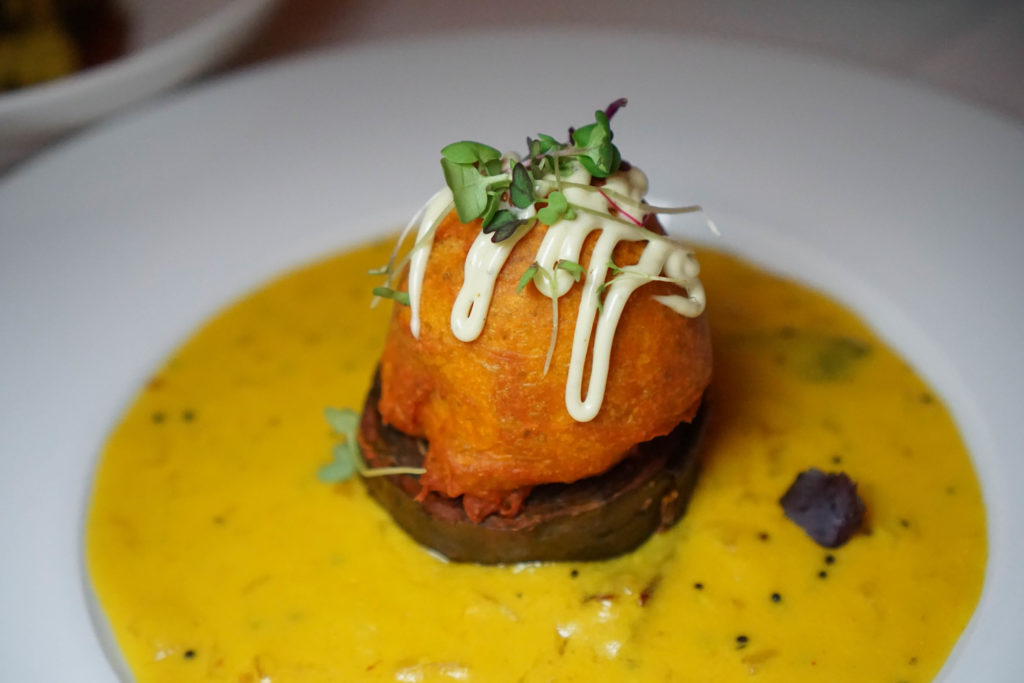 Patra Khumb (steamed colocasia leave chickpea cake, mushroom, herb potato yogurt sauce) I think this perfectly represents the delicate combinations Chef Eric is building here. Sadly it gone in a few fun, flavorful bites.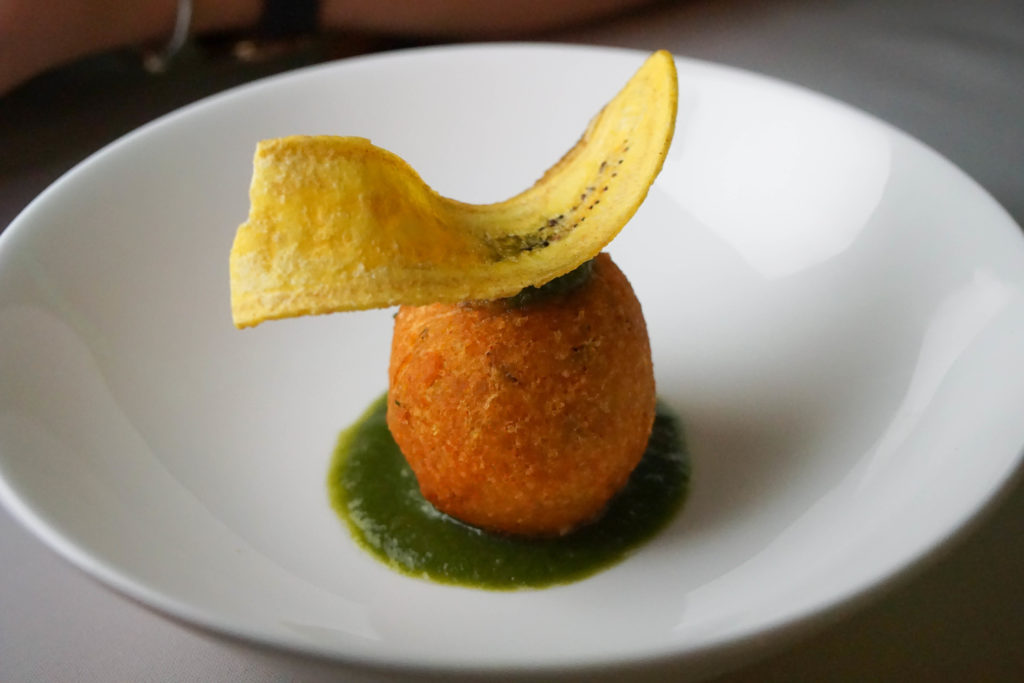 Upasachi Kachor (Bombay crispy potato dumpling filled with green mango chutney, banana chip) The potato dumpling is similar to the one above, but comes with a slightly spicy green mango chutney and banana chip. Get this one if you want a little more heat.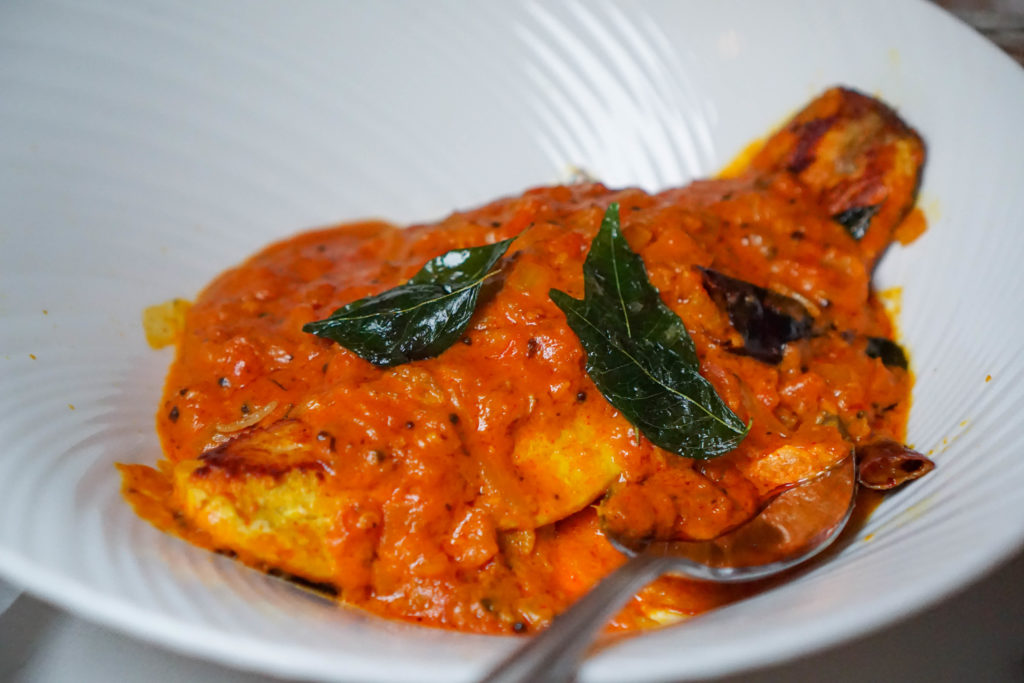 Tawa Meen (seasonal fish (striped bass) with garlic, mustard seeds, curry leaves, kokum, fruit shallots, tomato, coconut milk) Fish curries don't typically get me excited, but the sauce on this one makes it something special. The coconut based curry plays perfectly with the garlic, mustard, curry leaves and tomato for a less rich, more mustardy masala sauce. Definitely a must order.
Goat Dum Biryani (Mughal style rice sealed with dough baked in a clay pot) Prior to coming here I never really saw the excitement over biryani. It just seemed like a big pot of rice. But at Tulsi you find out what all the fuss is about. It's cooked with dough in a clay pot opened tableside. Inside this one there's goat, ginger, garlic, cardamom, mace & saffron. Pretty sure that's not on your local Indian joint's menu. Try it here and know you've had the best.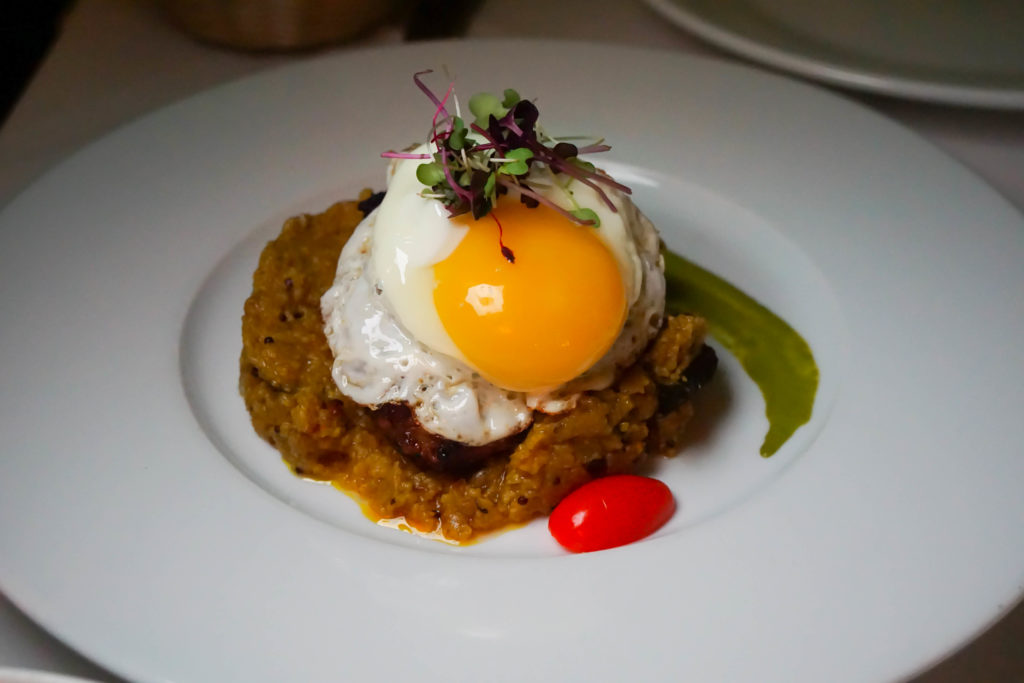 Chelow Kebab (Tandoori Lamb tenderloin seasoned with cinnamon, cumin, served with saffron grits, baked egg, and mint emulsion) You can barely see the lamb sandwiched between the egg and saffron grits which is a damn shame because it's amazing. Sweet, nutty and spicy from the cinnamon and cumin it's the best lamb I've had in an Indian restaurant.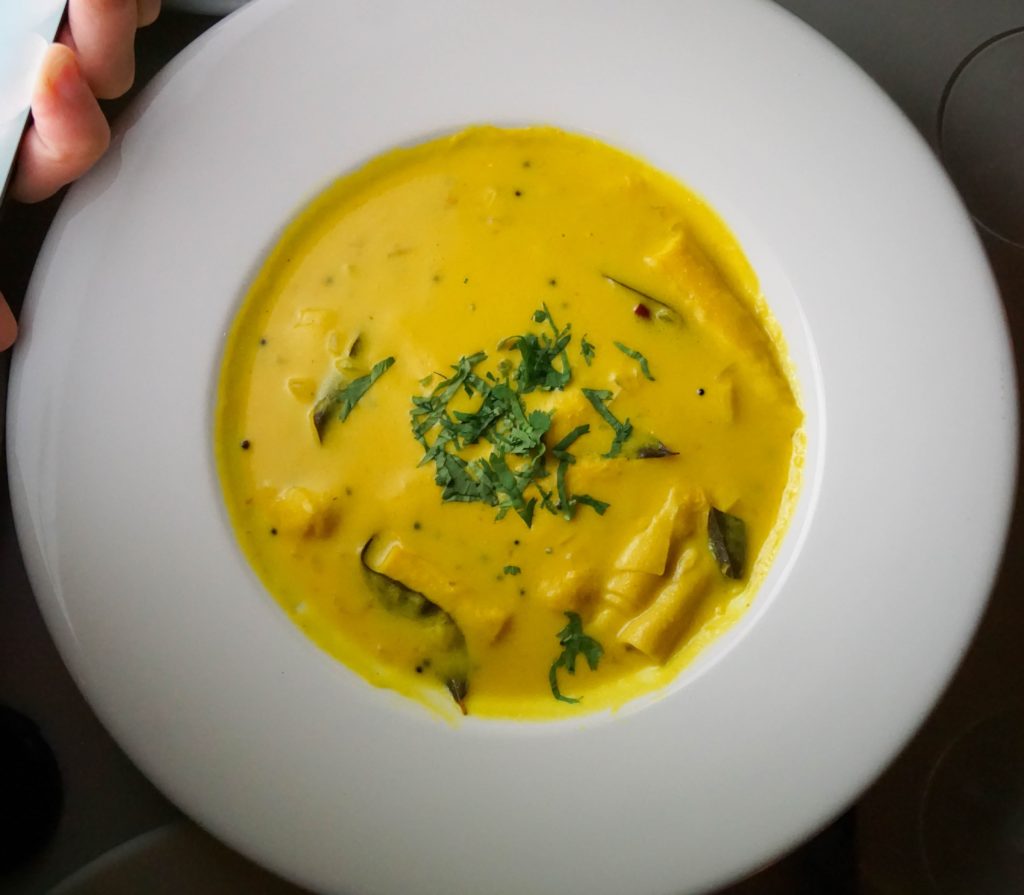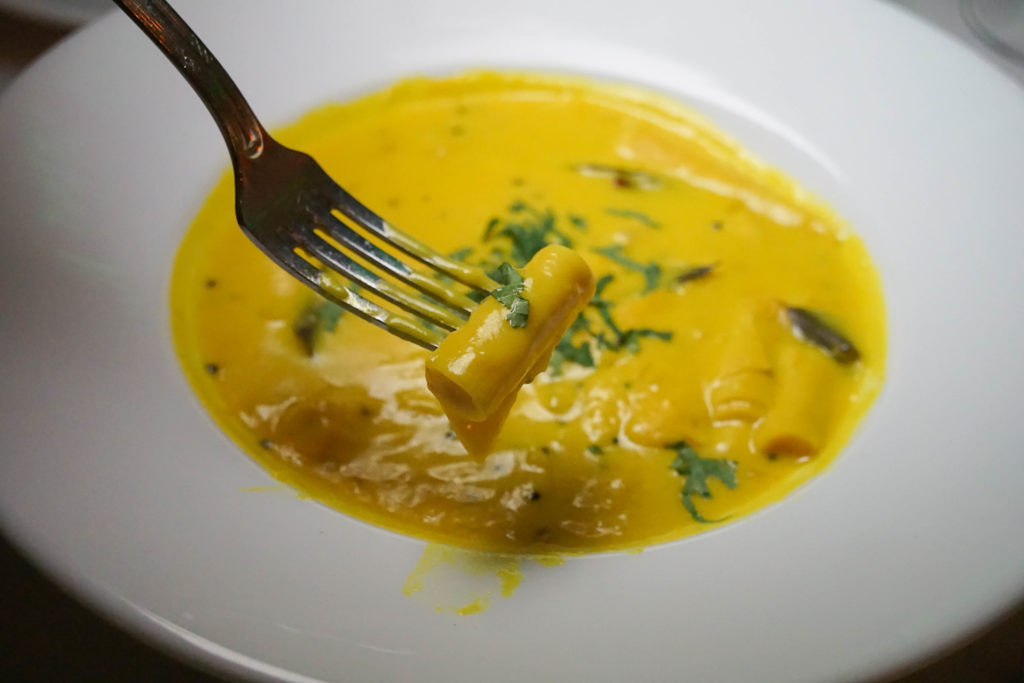 Khandvi Dahi Kari (steamed chickpea flour dumpling, simmered in yogurt, mustard seed, green chili sauce) I first tried chickpea flour dumplings in Rajasthan, India a couple years ago and became obsessed with the texture that's sort of a lighter version of gnocchi. Tulsi is the first place I've seen it here. The tangy yogurt mustard seed sauce nails it as a compliment.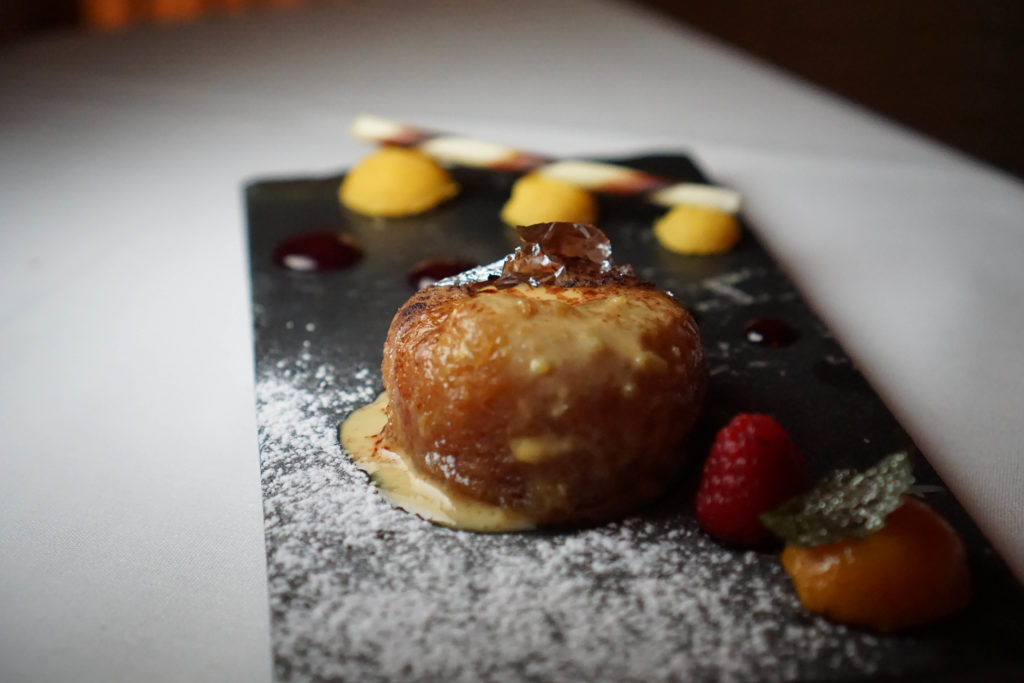 Balushahi Sheera (light Flaky Indian doughnut, semolina, black currant coulis) Dessert is another after thought at Indian restaurants, but Eric set out to fix that. It starts with this doughnut, which reminded me of of the Indian sweets you find all over the streets of that country. There's silver leaf on top and semolina inside with a tangy black currant coulis. The light texture and slightly sweet taste makes it a perfect end to a hearty spicy meal.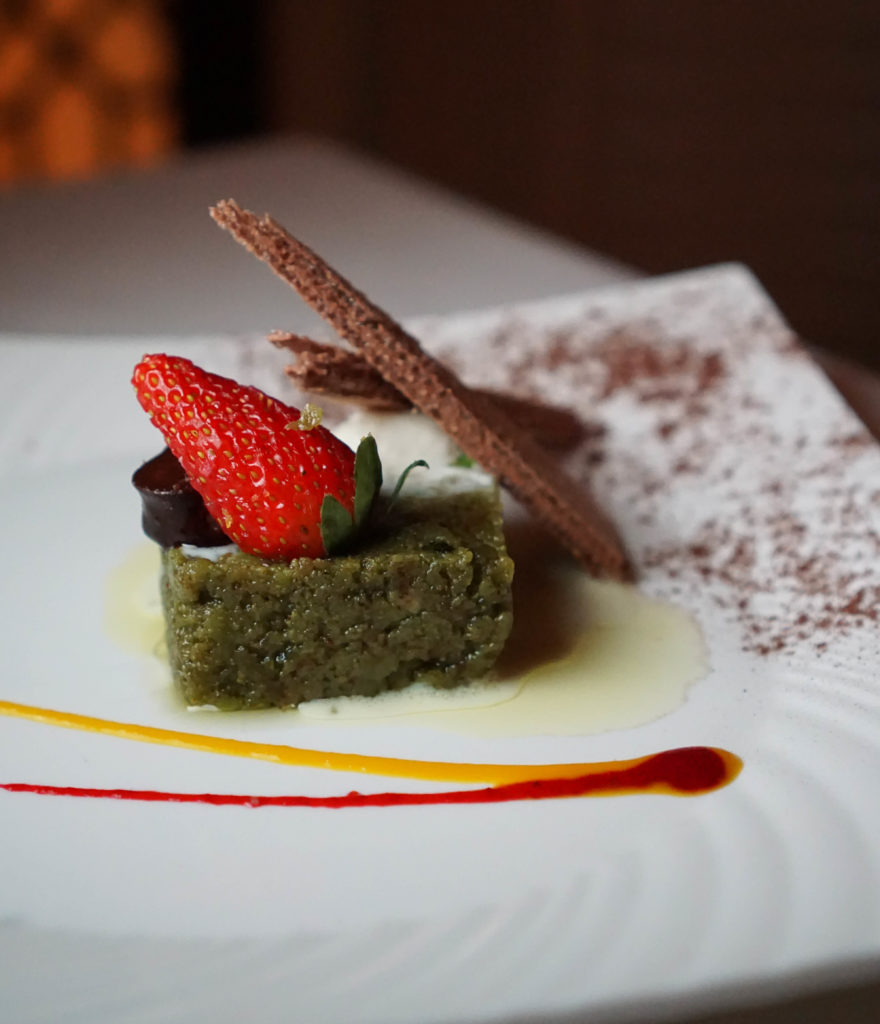 Lauki Halwa That green cake is a pumpkin cardamom candy. It's topped with vanilla and ice cream and chocolate. Another fun few bites to end the meal.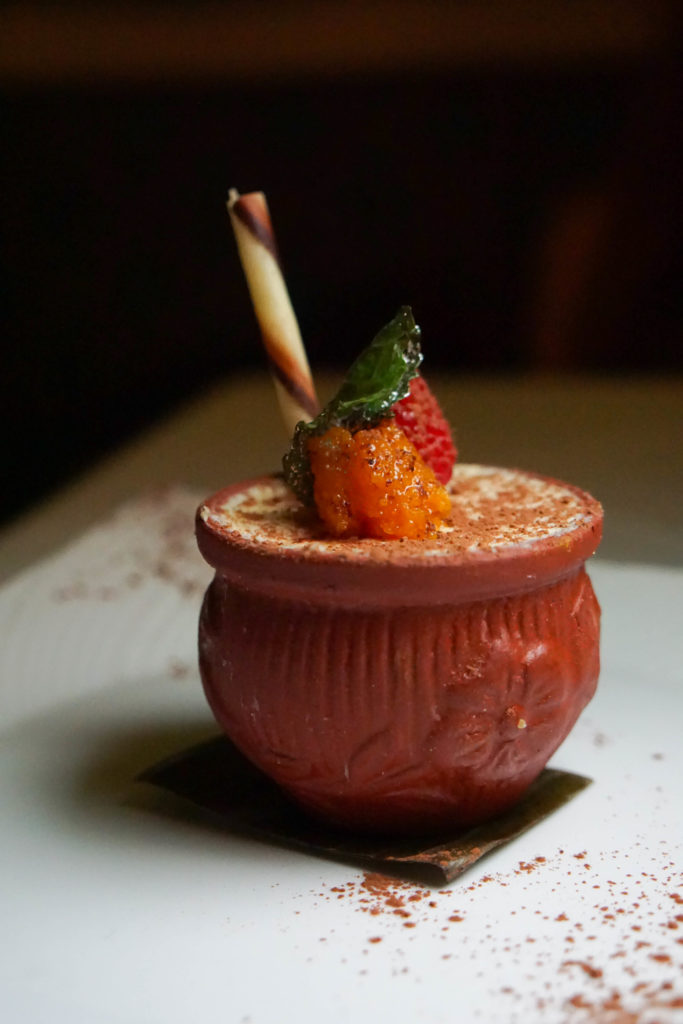 Misti Doi (Baked yogurt, rose water, cardamom, Jangri Caviar) Sort of like an Indian cheesecake, but made with yogurt. So it's healthy right?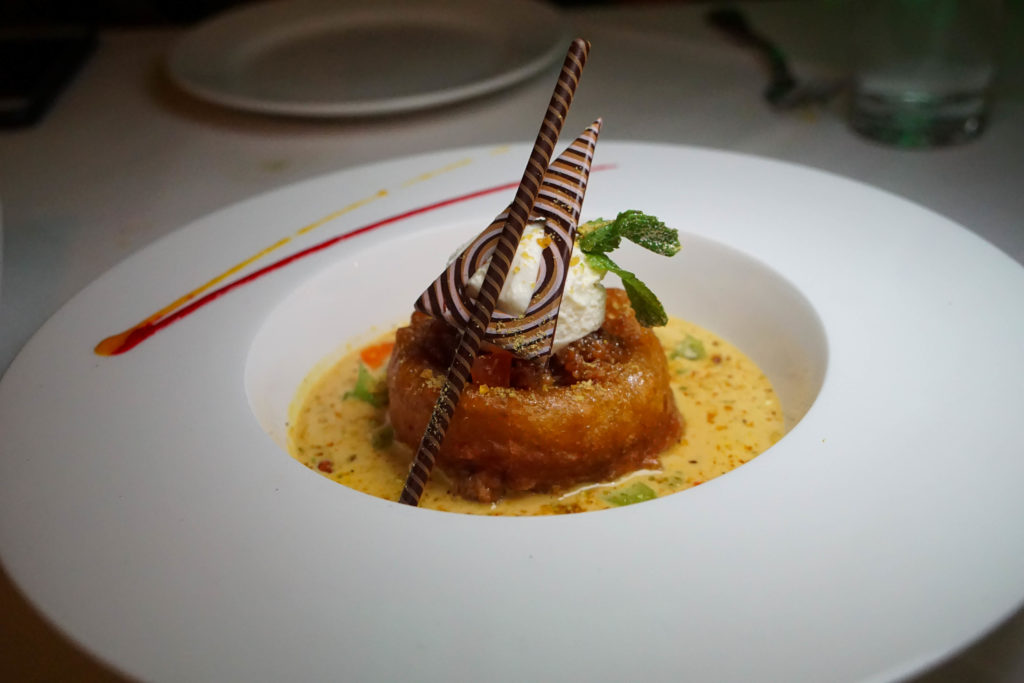 Malpua (Indian fritters infused with saffron syrup filled with cardamom flavored dry milk) One of the coolest looking desserts I've seen in a while, this saffron infused fritter is like an Indian dream doughnut.
Note: I was invited as a guest of the establishment and received a complimentary meal. This was not in exchange for a positive review and opinions expressed are my own.
Tulsi
211 East 46th Street
New York, NY