Outside of Japan, there's no better city in the world for ramen than New York. I was a little late to game when I tried my first non-packaged Japanese noodles a little over three years ago. But ever since that first gourmet bowl at Ippudo I've been on a quest to eat the best this city has to offer. This page serves as a list of my favorites so far.
While there are many ingredients that can go into ramen, a perfect bowl for me consists of a rich multi-dimensional broth, slippery but slightly chewy noodles, quality slabs of pork and some heat. Everything else is a bonus. The classic Tonkotsu pork broth remains my favorite, but some lighter chicken and fish stocks have caught my attention as well. My favorite bowl are below, categorized by broth.
The Heavyweights: Tonkotsu (Traditional Pork Broth)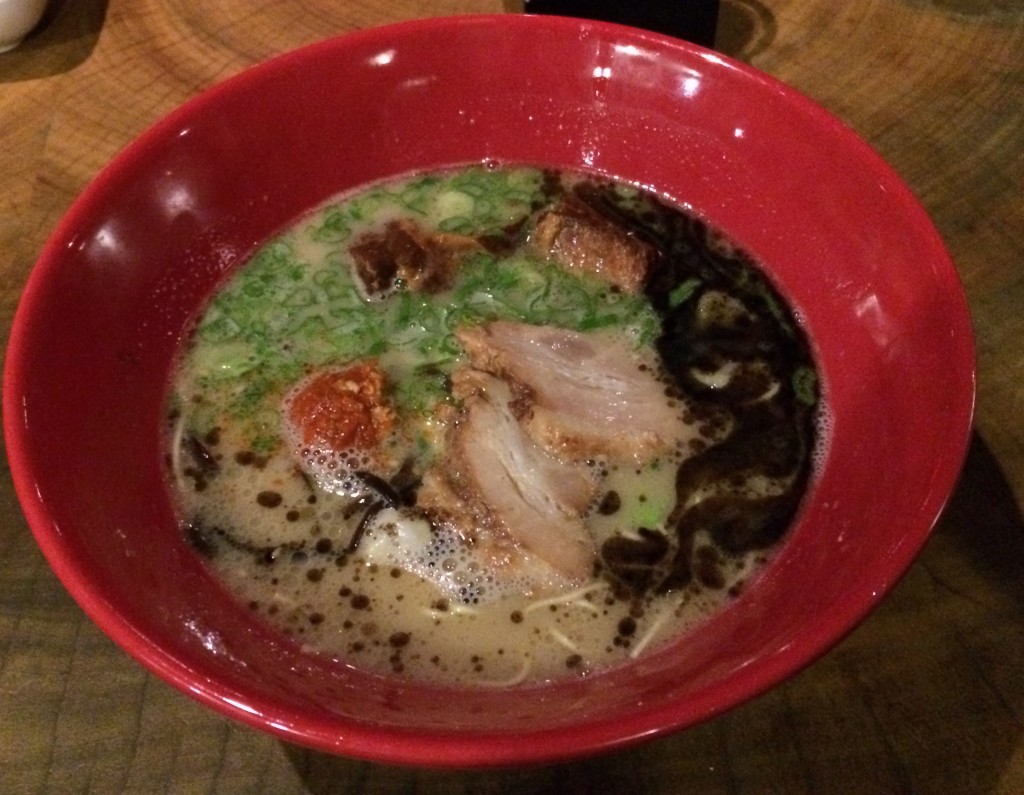 Akamura Modern @ Ippudo NY Ippudo helped kick off the ramen craze when it opened almost 10 years ago and the waits have been crazy ever since. Their signature bowl is the Akamura Modern whose rich tonkotsu remains the standard by which all others are judged. If you only eat one bowl of ramen in New York, this should be it.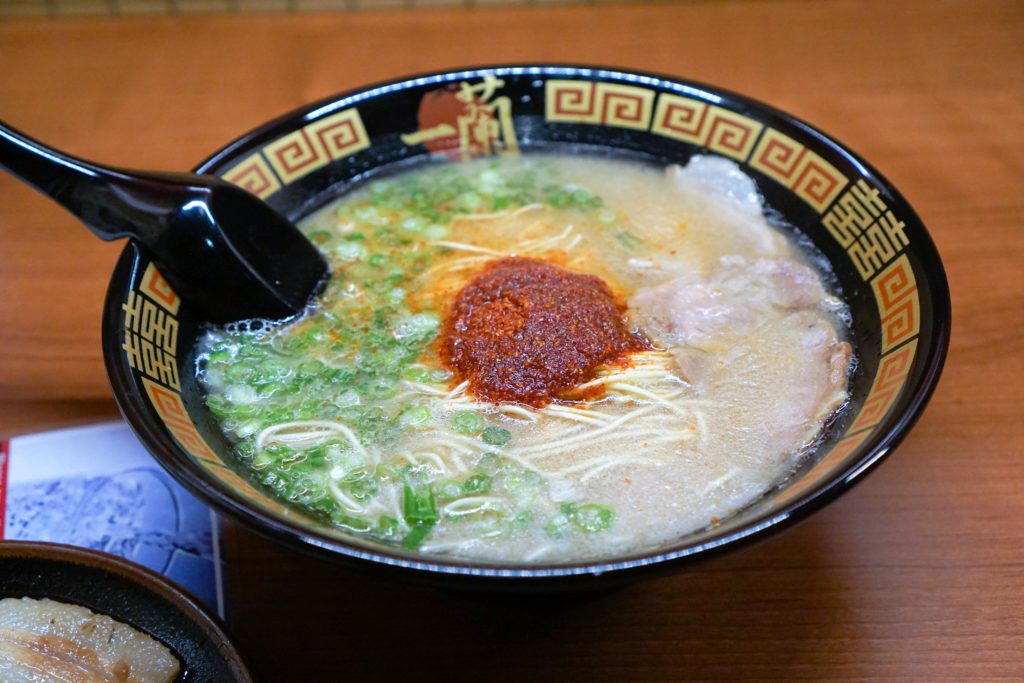 Tonkotsu Ramen @ Ichiran NY This recent import from Japan has gotten a lot of press for its private dining booths, but the ramen is also some of the best around. It also might be the most customizable with the ability to set everything from how your noodles are cooked to the thickness of the broth and the amount of garlic. For that reason, it's one of the easiest to keep coming back to despite it's out of the way Bushwick location.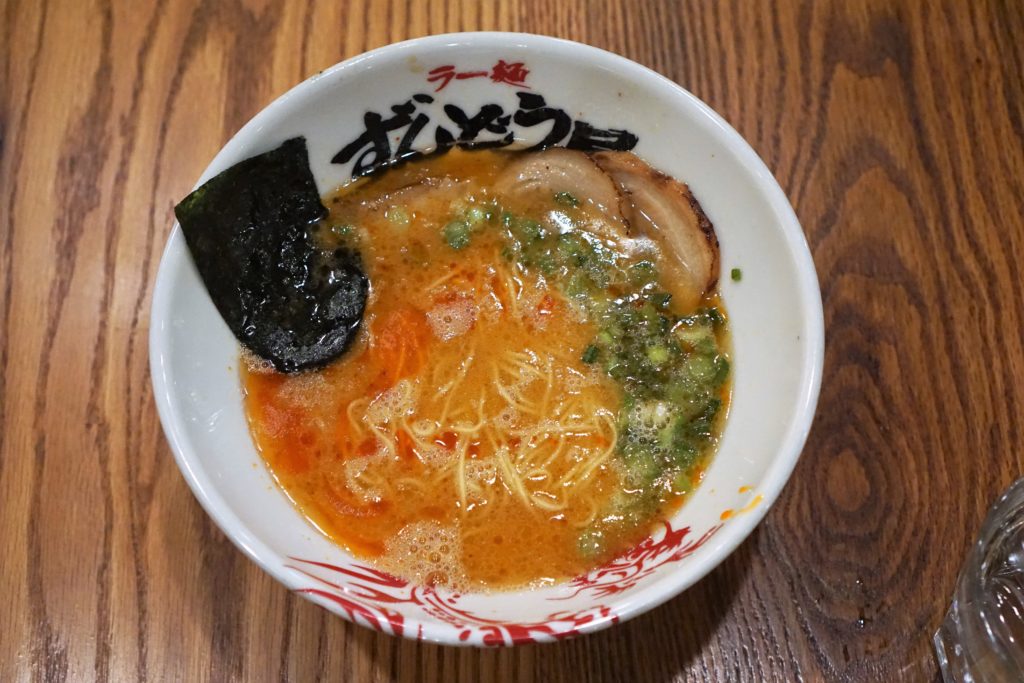 Tonkotsu Ramen @ Zundo-Ya This place is perfect for those days when you don't want to wait 2 hours at Ippudo. It's only a few blocks away and I've never waited more than half an hour. Some bloggers claim they prefer it although I think the broth doesn't have quite as much flavor. Still it's still pretty damn good and a lot easier to get in to.
The Lightweights: Chicken & Fish Broth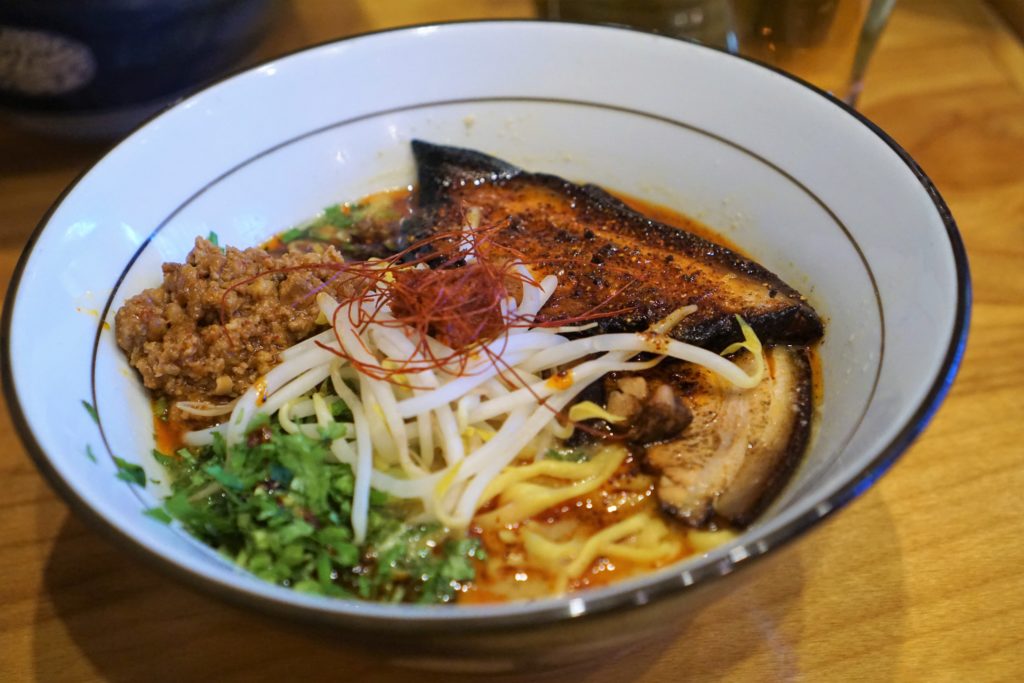 Spicy Miso Ramen @ Mr. Taka Mr. Taka's chicken & fish bonito stock has the richest flavor of any non-Tonkotsu broth I have encountered. And lest you worry about not getting your fill of swine, there's plenty of delicious ground pork and belly layered on top. They do also make a great Tonkotsu if you're in the mood for it.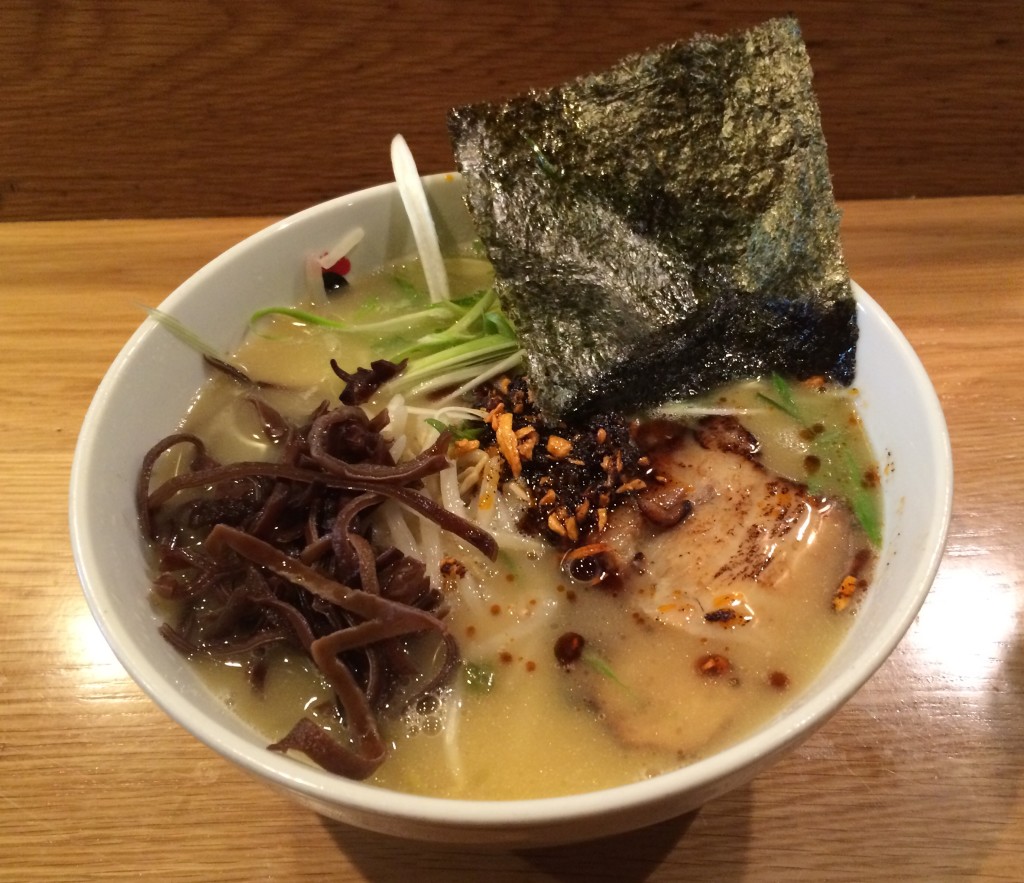 Spicy Ramen @ Totto One of NYC's other original ramen spots, Totto is known for their Paitan (milky chicken) broth. It has a nice pepperiness with a good kick from the spicy sesame oil. Noodles and toppings are top notch.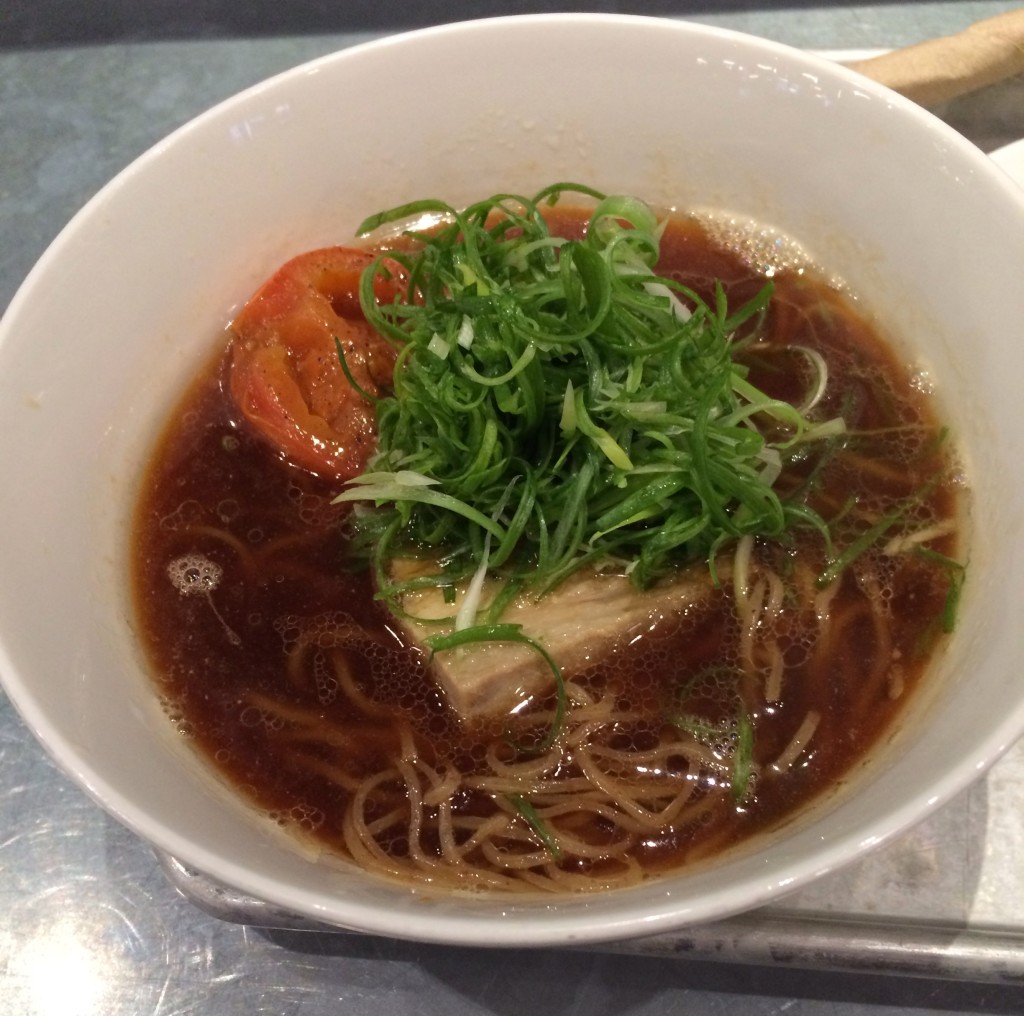 Tokyo Shio Ramen @ Ivan Ramen The lightest stock on the list, Ivan uses a mix of chicken and dashi that has a salty-garlicky flavor. It's perfect for when you want less of a gut bomb. As a bonus the chewy rye noodles might have the best texture of any in the city.
The Fusion: Unusual Broths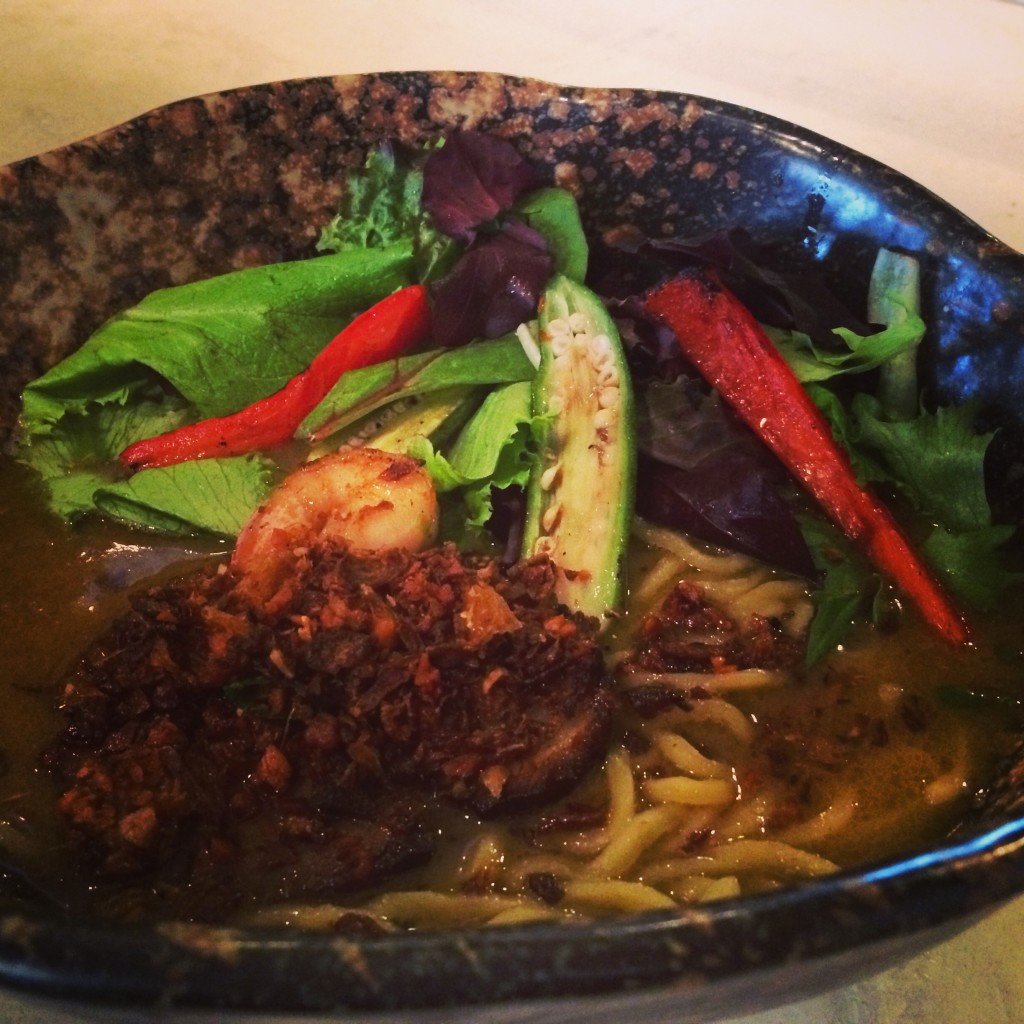 Green Curry Ramen @ Bassanova This isn't a coconut milk curry like you get in Thai restaurant, but it packs a lot of the same flavors and heat. If you're a spicy food lover or looking for something different, this is a must. There's also hardly any waits here.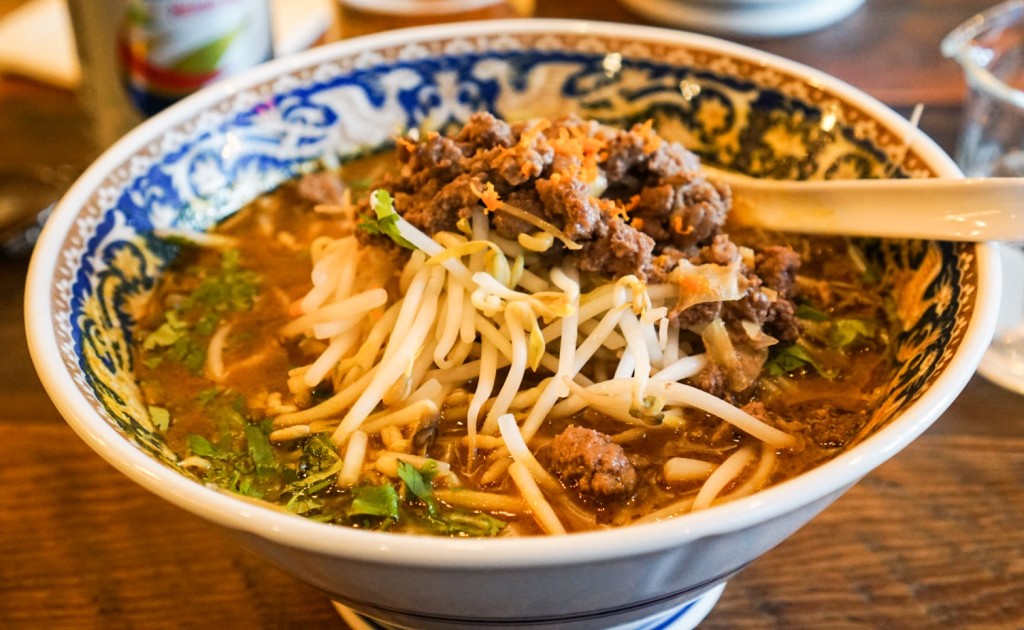 Curry Spice Ramen @ Nakamura Another unorthodox bowl is the signature of Nakamura: a Japanese Curry Spiced Ramen. The curry is heavy on cumin and turmeric which gives it a totally different taste than anything else. When you're ready for something new in the ramen game, head here. But beware: there are only about ten seats so be prepared to stand on Delancey street.