ROKI Le Izakaya is a new Japanese Tapas spot opening in Flatiron today. They're doing up all your Japanese favorites from sushi rolls to pork buns to ramen with their own unique twists along with some pretty intriguing original dishes like Duck Charsiu sprinkled with Foie Gras and Sesame Seed Ice Cream. Prices are in line with other upscale Japanese spots. I was invited in for their soft opening over the weekend along with some other bloggers and got to take down a good chunk of the menu. We were all very impressed with the quality and presentation and I expect this to become a new Flatiron hot spot. Here's what we tried:
Canapes
The menu at Roki begins with a section called Japanese Canapes. They're little one or two biters that come on top of a crispy rice and a shiso leaf. Think of them as hors d'ouveres you get to pick yourself. You get 3 for $13 which makes it hard to imagine any wouldn't start their meal with a trio. My three were: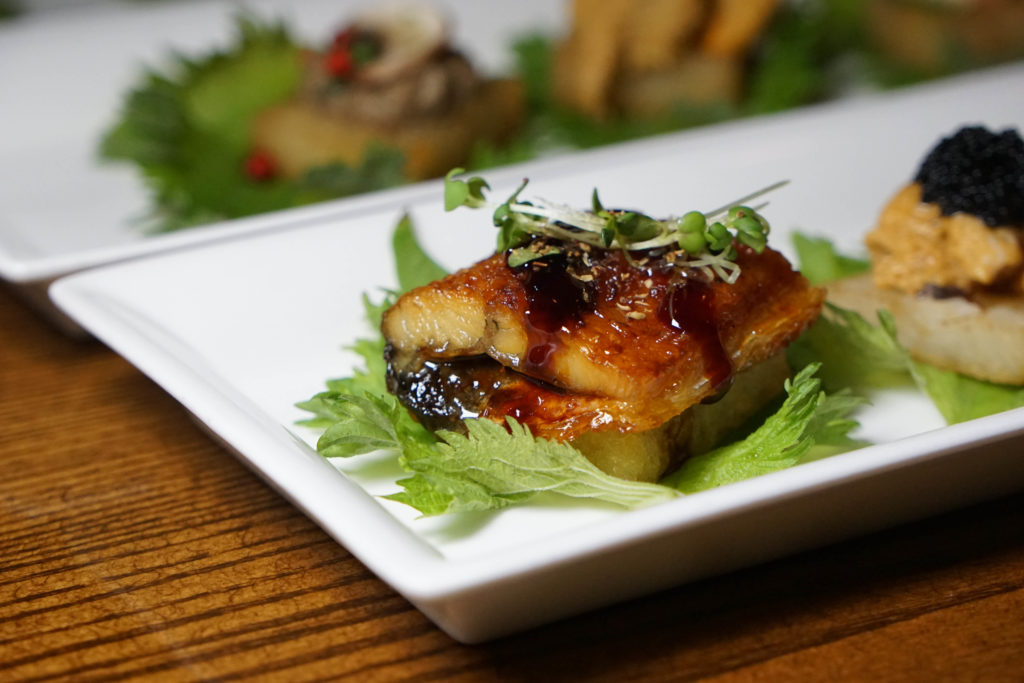 Unagi My favorite of the canapes was this eel with Japanese pepper. Unagi can be hit or miss but this melts in your mouth and was some of the best I've come across.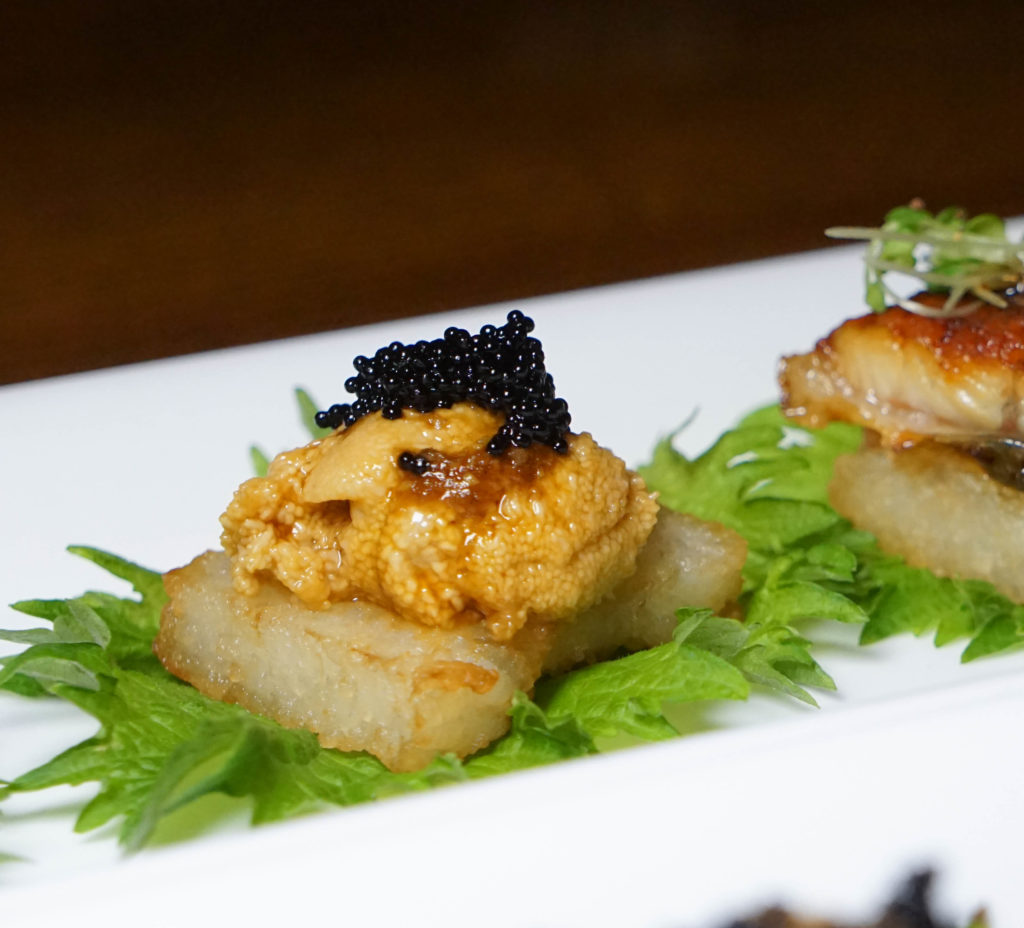 Uni  The uni was creamy with a little saltiness from the flying fish roe and crispiness for the rice. The taste-texture combo makes it a solid order.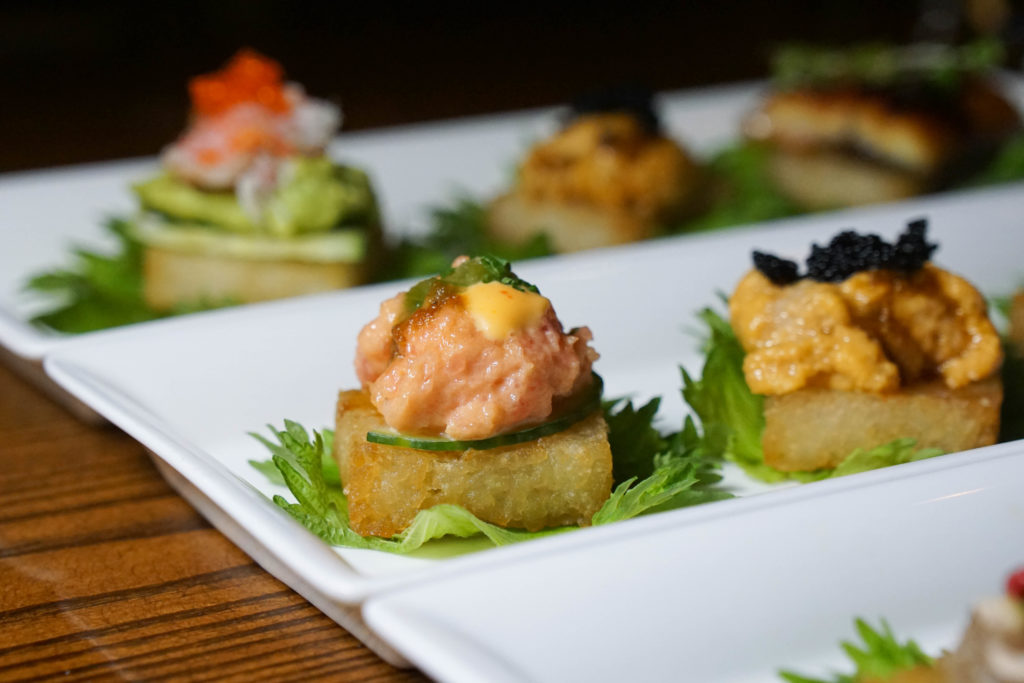 Spicy Maguro This is basically the insides of a spicy tuna roll balled up on top of crispy rice. If you're a fan of spicy tuna (and who isn't?) you'll enjoy yourself.
Tapas

The rest of the menu is made up of hot and cold appetizers, sushi and ramen. The portions are large appetizer size and two people should probably split 3 or 4.  Here's what we tried: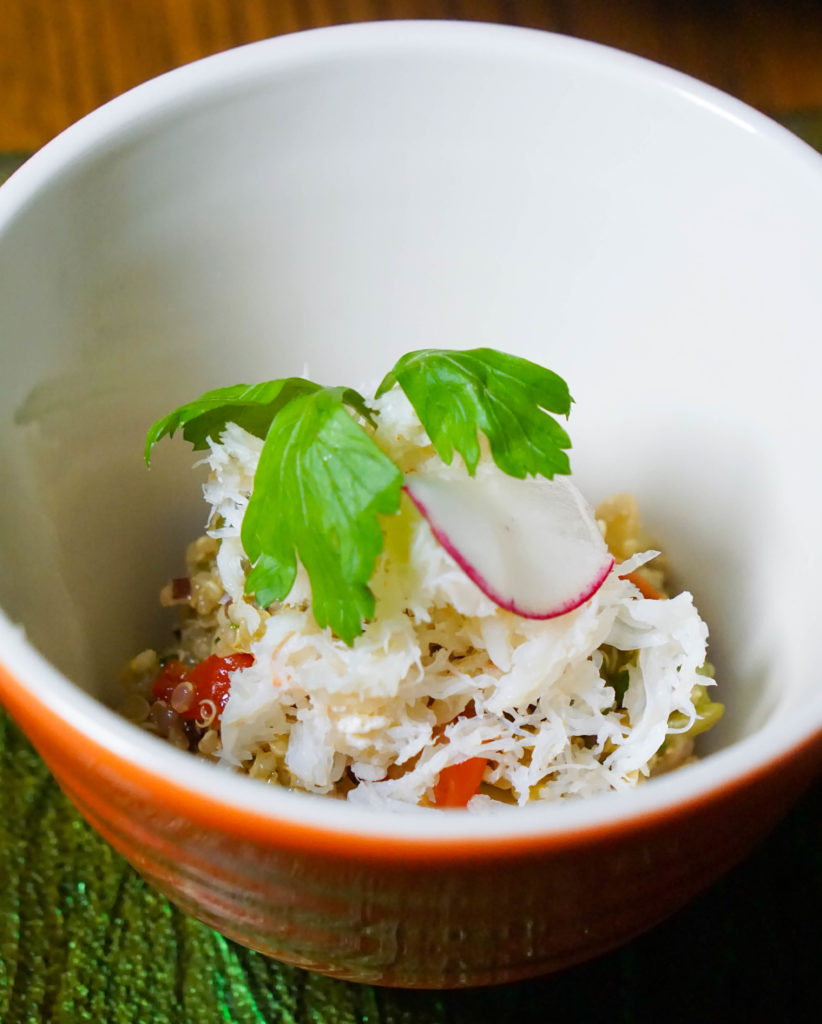 ROKI Quinoa Salad Quinoa is not something you see on many Japanese menus. Then again neither is salad. But they do a great job with it here, especially if you opt to top it with snow crab (which you of course should).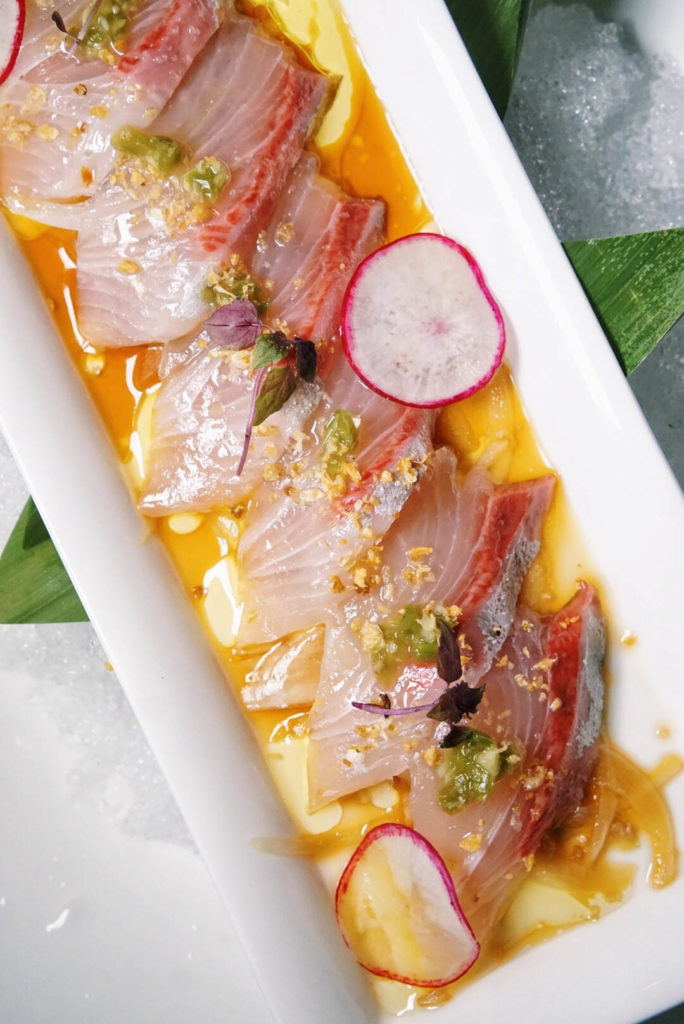 Kanpachi Carpaccio Raw fish in ponzu sauce has been a little over done in recent years. But the amber jack is pleasant change as is the wasabi and crunchy garlic which gives it a great texture. This needs to be on your table.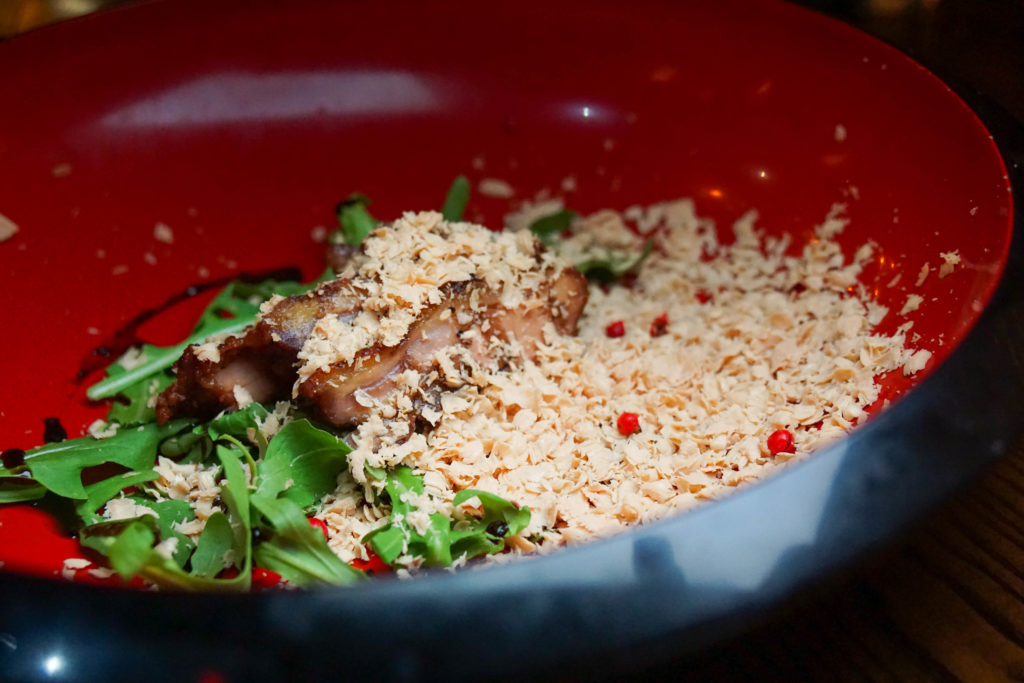 Powdered Foie Gras over Duck Charsiu I think this description sells itself. But if from some reason you need another reason to order it, the foie is shaved table side creating a foie snowglobe effect.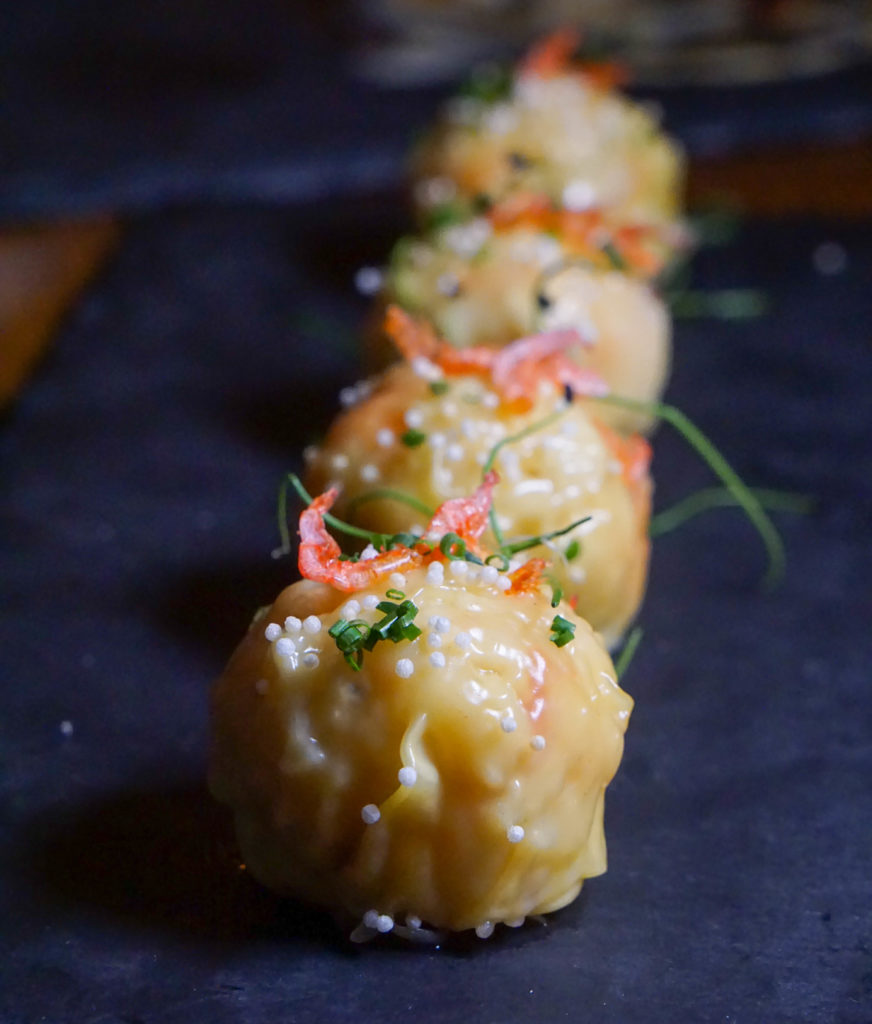 ROKI Steamed Shrimp Gyoza With pork belly, watercress, bamboo shoot and egg white this has a lot more going on than your typical Japanese dumpling. Plus the fact you get THREE dipping sauces means you'll probably need multiple orders for your crew.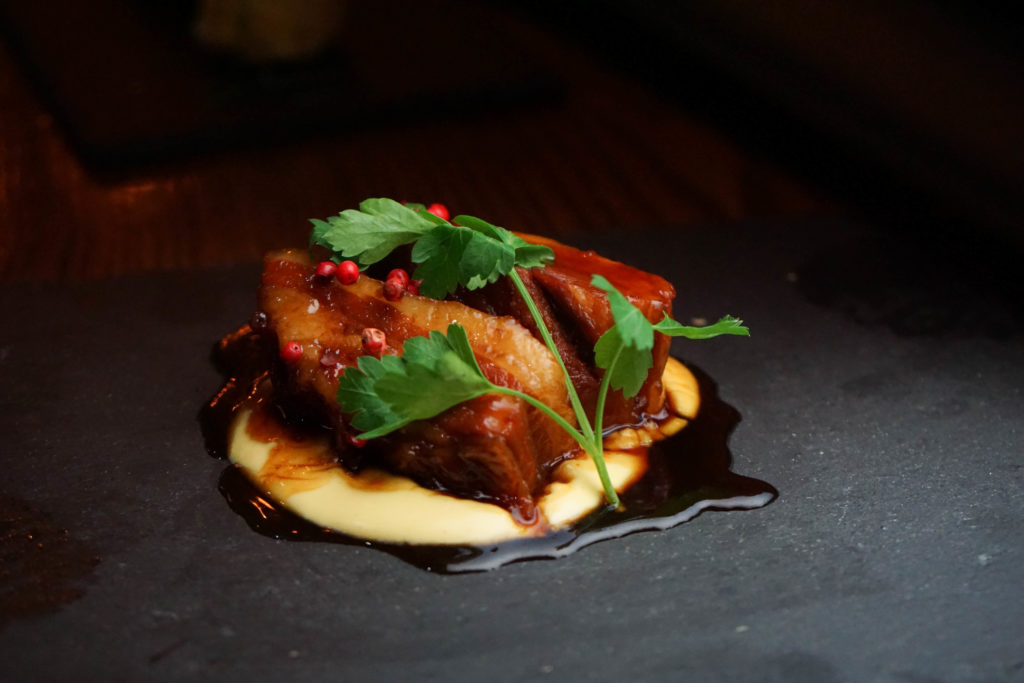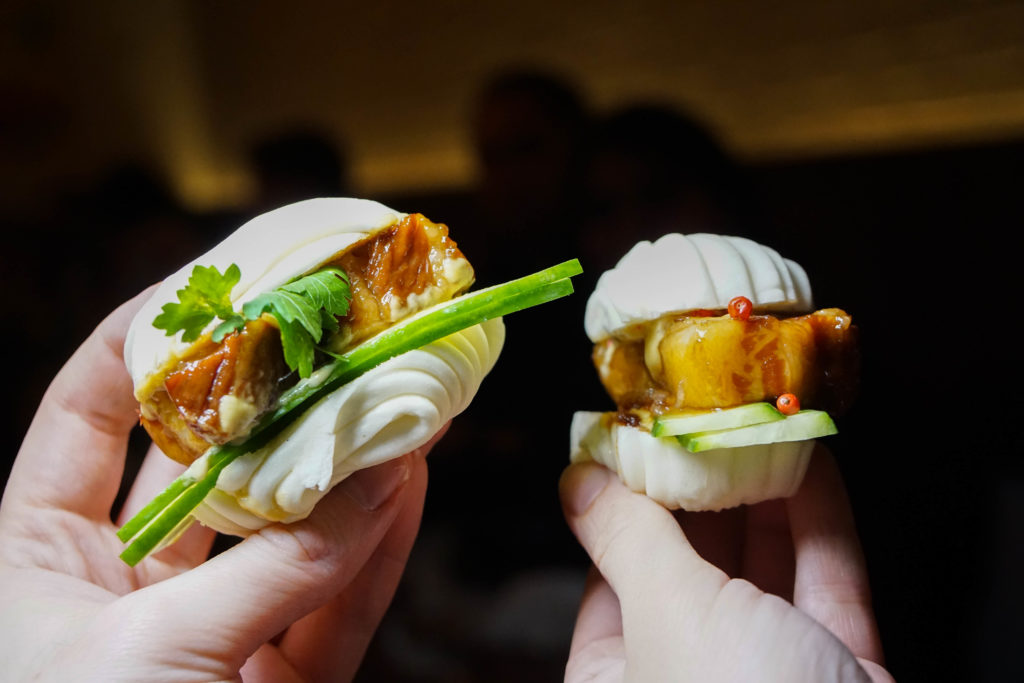 Pork Belly Bun The buns arrive separately from the fillings which means you get the joy of making your own little sandwich. And the sheer amount of this flavorful belly that arrives is pretty staggering. Order with confidence.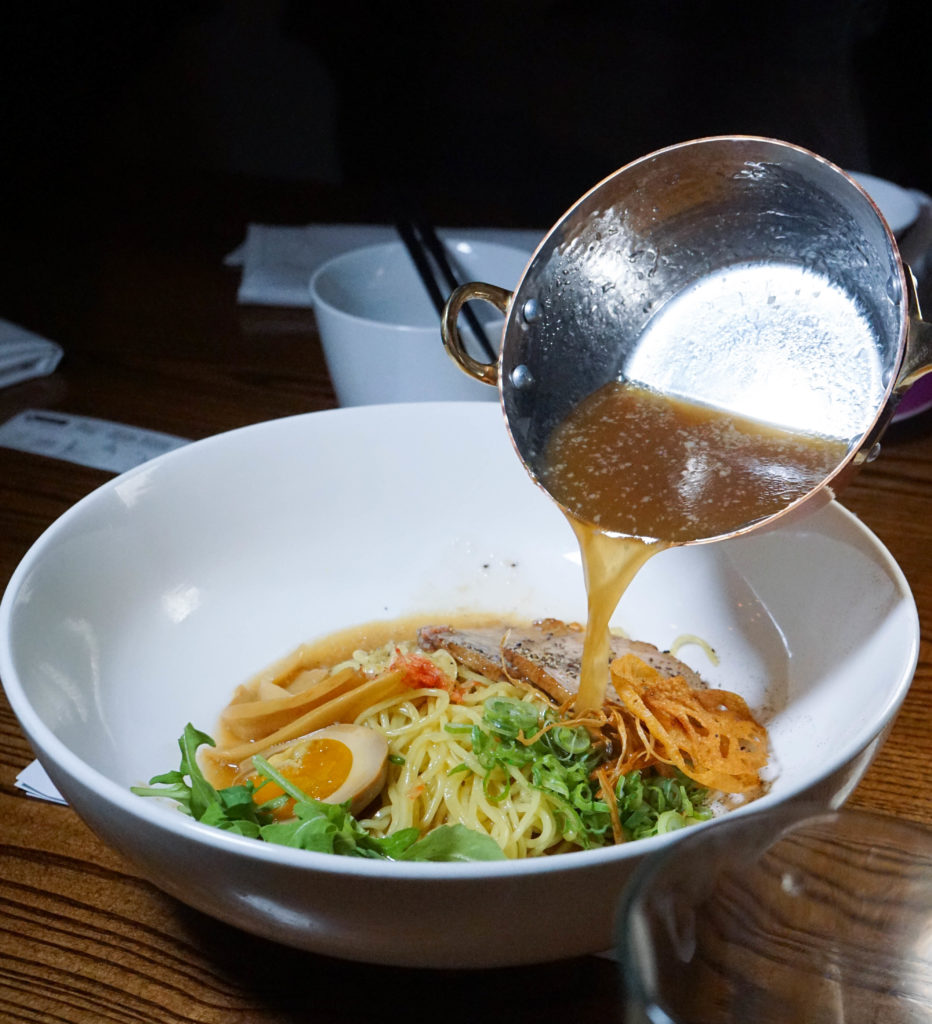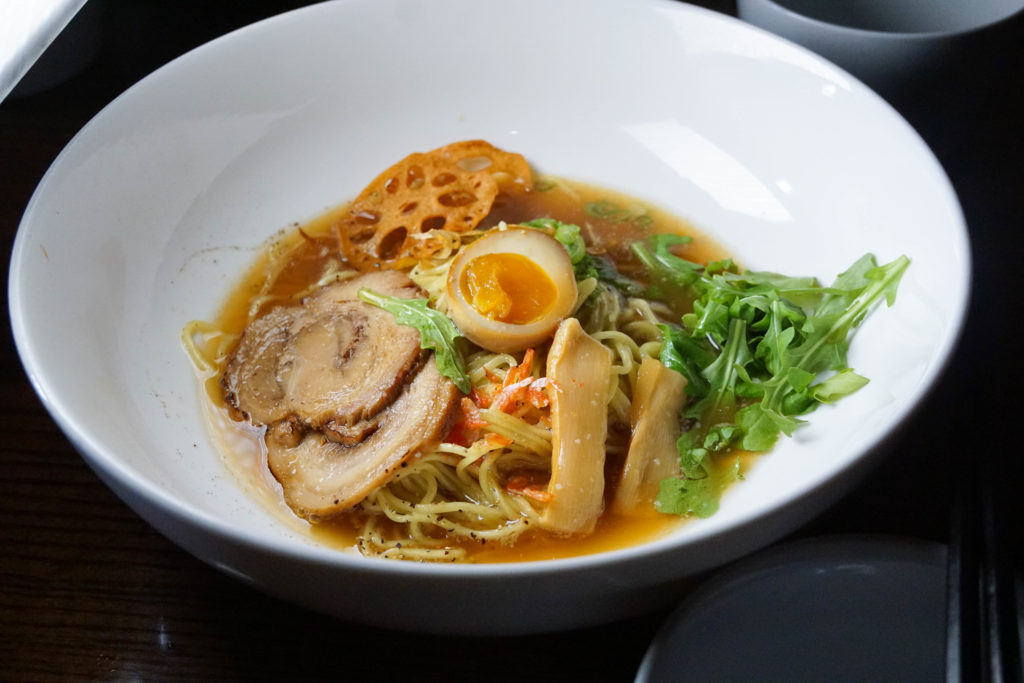 Classic Chashu Shoyu Ramen I typically prefer ramen with a thicker broth, but this soy sauce shoyu packed a surprisingly amount of flavor. They also pour the broth tableside which not only makes for a more dramatic presentation, but also keeps your noodles from getting soggy.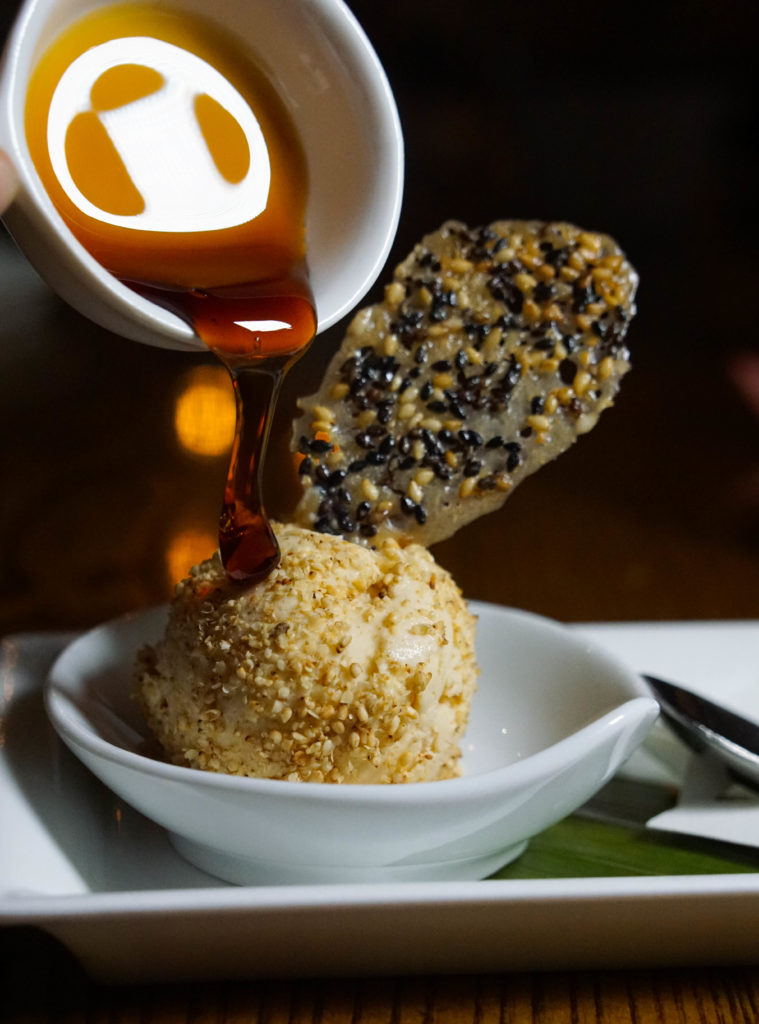 Roasted White Sesame Seed Ice Cream One thing thing this dish makes clear: I'm not eating nearly enough sesame seed ice cream. End your meal with an order and your palate will thank you.
Note: I was invited as a guest of the establishment and received a complimentary meal. This was not in exchange for a positive review and opinions expressed are my own.
Roki Le Izakaya
12 West 21st Street
New York, NY