San Diego is primarily known for it's sunny weather, beautiful beaches and as the home of Ron Burgundy. Many visitors are satisfied to spend their days enjoying these simple pleasures. But you know I can only sit on a beach so long before that urge to snap a photo of something delicious rolls around. So over three visits in the past year I have sought out the one food item that could conceivably be called a San Diego specialty: The Fish Taco.
Between internet research and chats with local foodies, I compiled a hit list of the best spots to get a tortilla wrapped sea creature. The tastings ranged from the basic baha fish taco (fried fish, cabbage and lime) to the far more gourmet. After hitting nearly a dozen spots, I'm now confident enough to present my top three spots.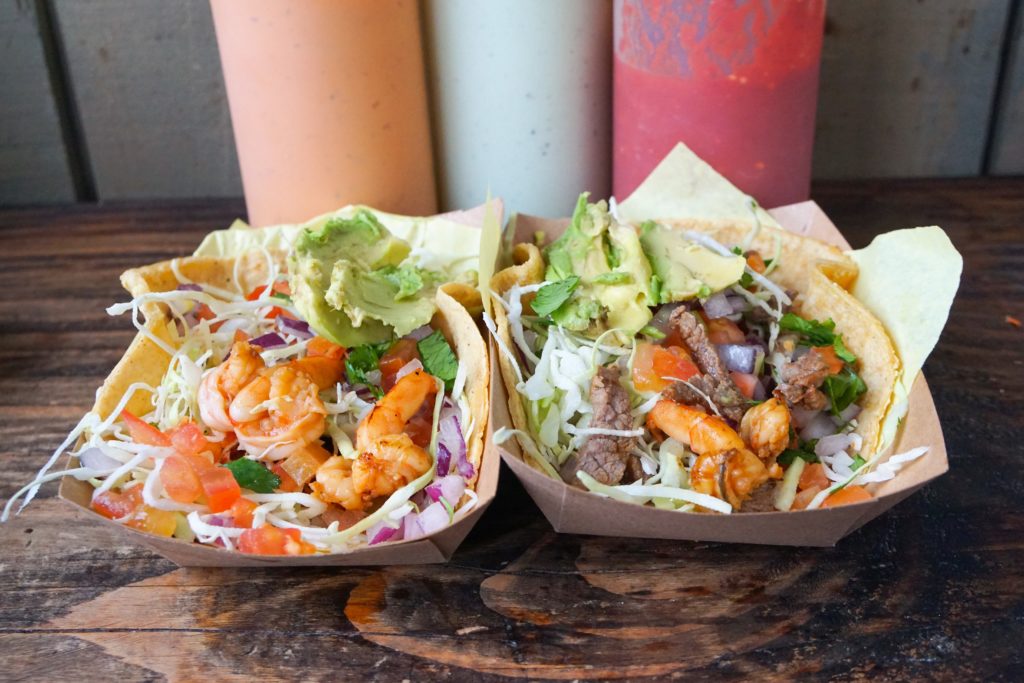 Oscar's Mexican Seafood (multiple locations in Pacific Beach & Hillcrest) Calling your fish taco shop a "Mexican Seafood Restaurant" has the same faux gourmet feel as calling your pizza place an "Italian Flatbread Trattoria." But make no mistake, Oscar's is definitely a taco hut. The original location in Pacific Beach has exactly 3 seats (which is already more than it comfortably fits). The beachside location is a little more spacious but still retains that beach shack quality. Whatever you want to call it, Oscars' undeniably has an excellent selection of seafood tacos. They offer a tasty rendition of the traditional fish (for $1 after 2:30pm) but also take it to another level with options like Tuna, Octopus, Smoked Fish, Shrimp and Chorizo in about ten different combination. I'm a fan of all of them except for the smoked fish, which you won't convince me belongs on a taco any more than on a pizza. And you have to love that they slap almost half an avocado on each taco. This variety makes Oscar's my #1 fish taco shop in San Diego. Here's what to get:
Shrimp & Chorizo

Technically it's a special, but it's been here on all three of my visits. The meaty spicy chorizo might technically make it not a seafood taco, but let's be honest sausage makes everything better.
Fish Taco

The standard fish taco may almost feel pedestrian here, but they do it as well as anyone with cabbage, onion, tomato and cilantro.
Tuna Asada

Tuna doesn't find it's way onto tacos nearly often enough. Thank you Oscar for having the balls to change that.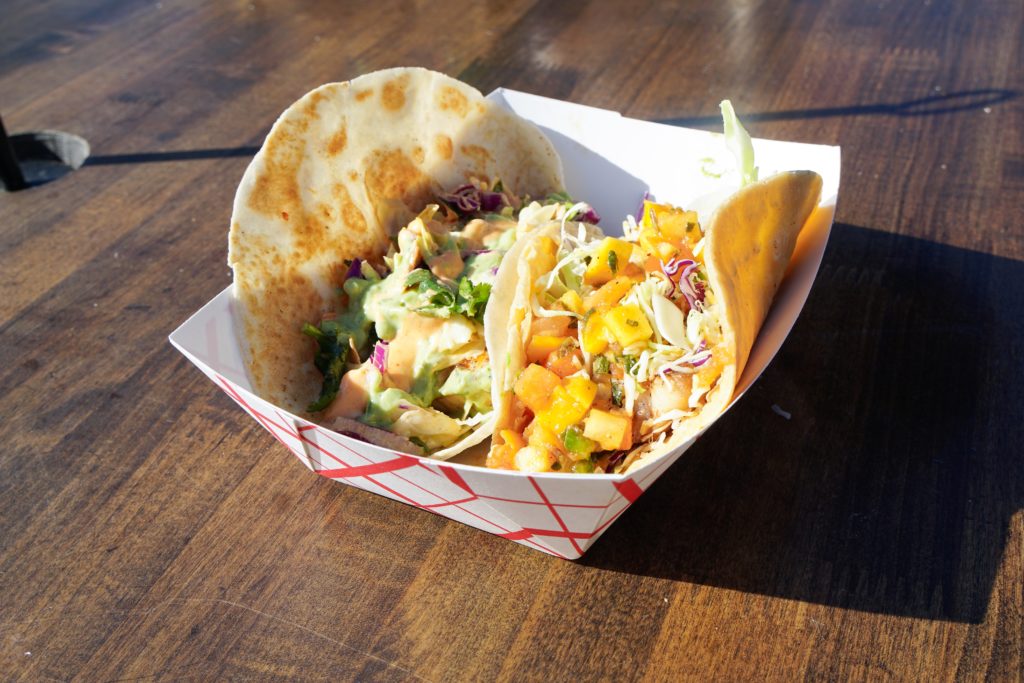 PB Fish Shop (1775 Garnet Ave, Pacific Beach) By night this joint operates as a legit seafood restaurant, but by day it's packed to the gills (I made a pun!) with people in search of a great fish taco. It's set about a mile inland which slightly dampens its fish taco authenticity, but there is a giant outdoor area complete with a bar to help capture that SoCal vibe. You get to choose among a dozen fish varieties and 8 marinades making it the most customizable of any of the competitors.
TKO Fish Taco (right)

This won the 2011 San Diego Fish Taco competition with it's flavorful Mahi Mahi and pineapple / mango salsa. Who doesn't love seafood and tropical salsa? No one.
Fish in Chiptole Sauce (left)

Although it didn't claim the crown, I actually slightly preferred this taco to the TKO. A nice helping of chipotle glaze, Fish Shop seasoning and avocado gave it a little more punch.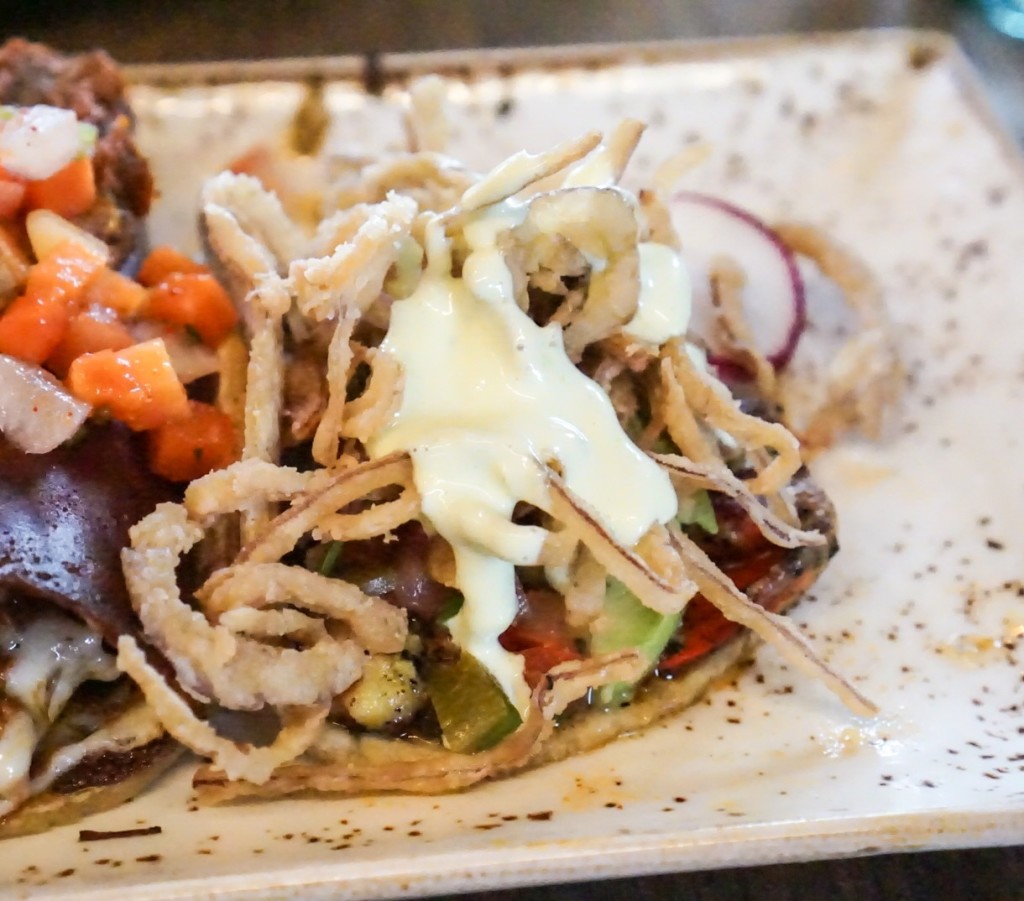 Puesto (Downtown & La Jolla) Puesto doesn't actually focus on fish tacos with a mere 2 of the 8 options coming from the sea. But their gourmet tacos in interesting preparations make it a highly worthwhile visit. It's a weirdly colorful spot that seems completely out of place in it's hoisty toity La Jolla location. But don't hold that against it. These tacos are legit.
Lobster Taco 

The underlying black beans, avocado and jalapeno pico make this unlike any other fish taco I've had and the texture added by the crispy onions is great. It's worth shelling out the rather steep $8.50.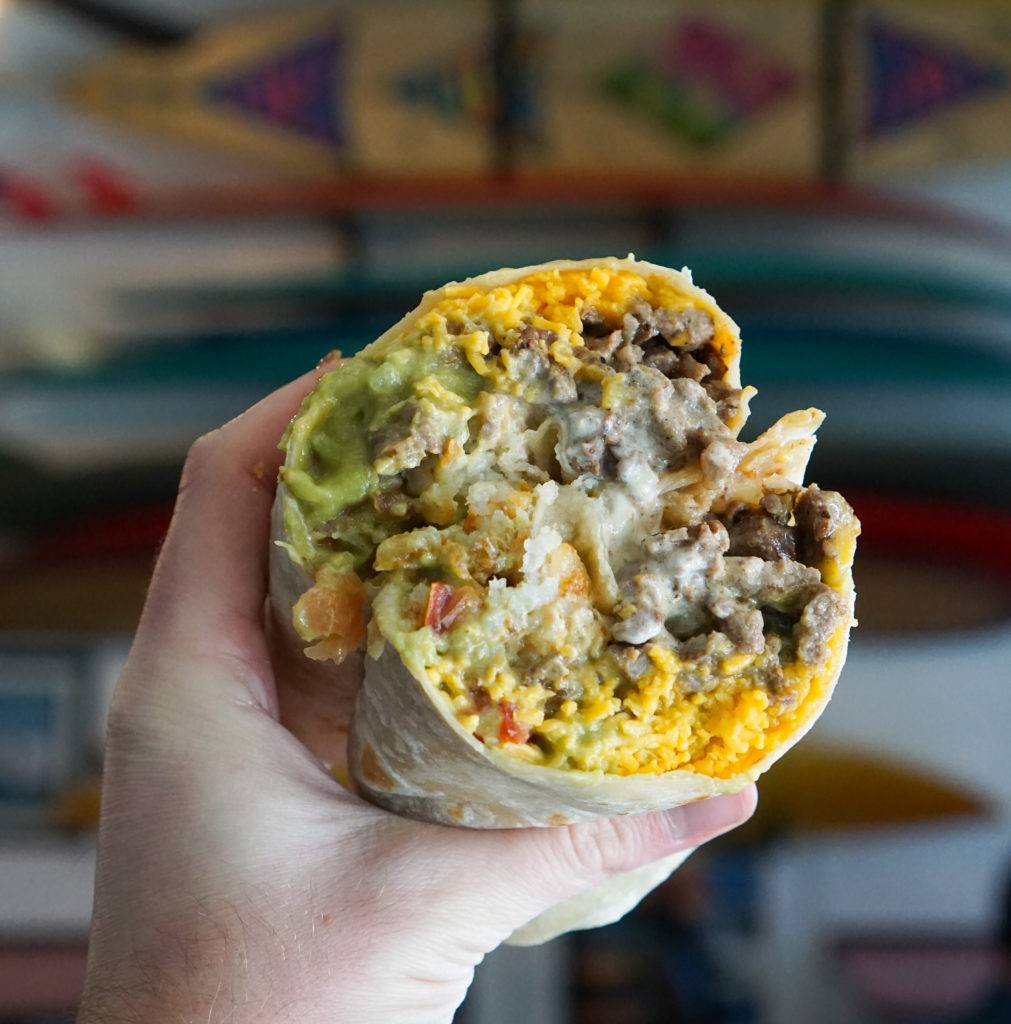 Bonus Burrito: Taco Surf PB (4525 Mission Blvd)

I came to this Pacific Beach shack for the Fish Taco but found it to be nothing special. The burrito on the other hand is the stuff of legends. Their flagship is the California Burrito which I was unaware is a thing, but is apparently widespread in Southern California. It essentially is a Carne Asada burrito that replaces boring old rice with french fries. I'm embarrassed we didn't think of it on the East Coast first. As the signs in the windows are sure to make you aware, Taco Surf PB's is the recipient of numerous best burrito awards.
California Burrito

The secret to this award winning wrap is that Taco Surf adds their own twist – the fries are replaced with Tater Tots! At first I was skeptical that the thick balls of potato might overpower the meat. But after ripping into it I realized the tots were mashed to the side and perfectly spread throughout (a common failure of burritos). The carne asada had a ton of flavor and the cheddar cheese provides just the right bite. It's the perfect burrito in my mind and a must try for all heading out here.