I recently returned to Sel et Poivre, a gorgeous Upper East Side French restaurant I first visited two years ago. Looking back at my post from back then, it seems like the main thing that has changed is my beard has gotten longer. You can read that post for an overview of the restaurant.
Sadly I narrowly missed their Game Festival which runs from Mid-February to Mid-March and involves eating all sort of exotic meats like antelope and boar. Next year. Fortunately there were still numerous other French classics to feast on and I certainly didn't leave disappointed. Here's a look at what came out: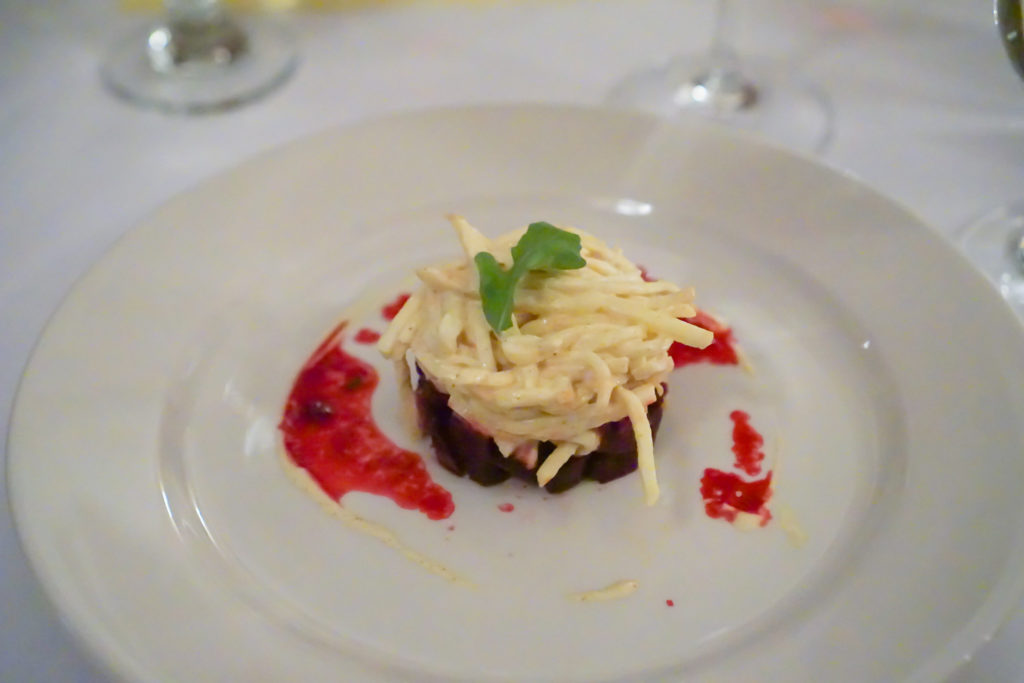 Celery Root on a bed of Red Beets This was the only repeat from my first visit and very worthy of a second round. The curried celery with the sweet beets remains a winning combo.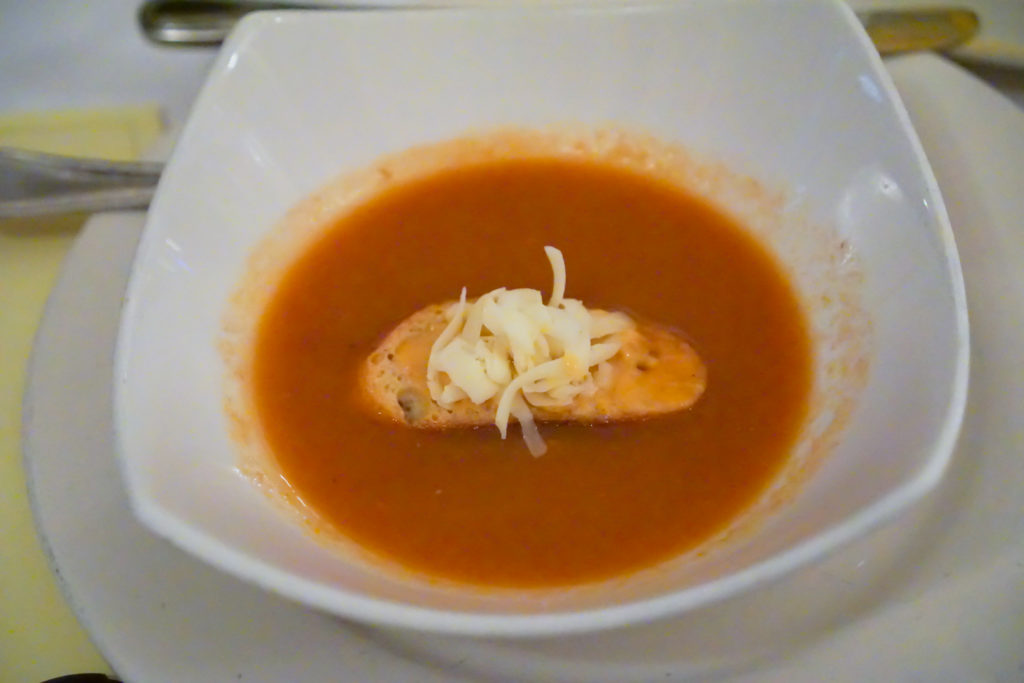 Fish Soup I always like dishes where you get to play with the food. The soup comes with a baguette, roue sauce and swiss cheese. The play is to put the cheese and sauce on your baguette and float it like a fishing boat (in fish soup, get it?). It's a surprising amount of fun for a serious restaurant but also quite delicious.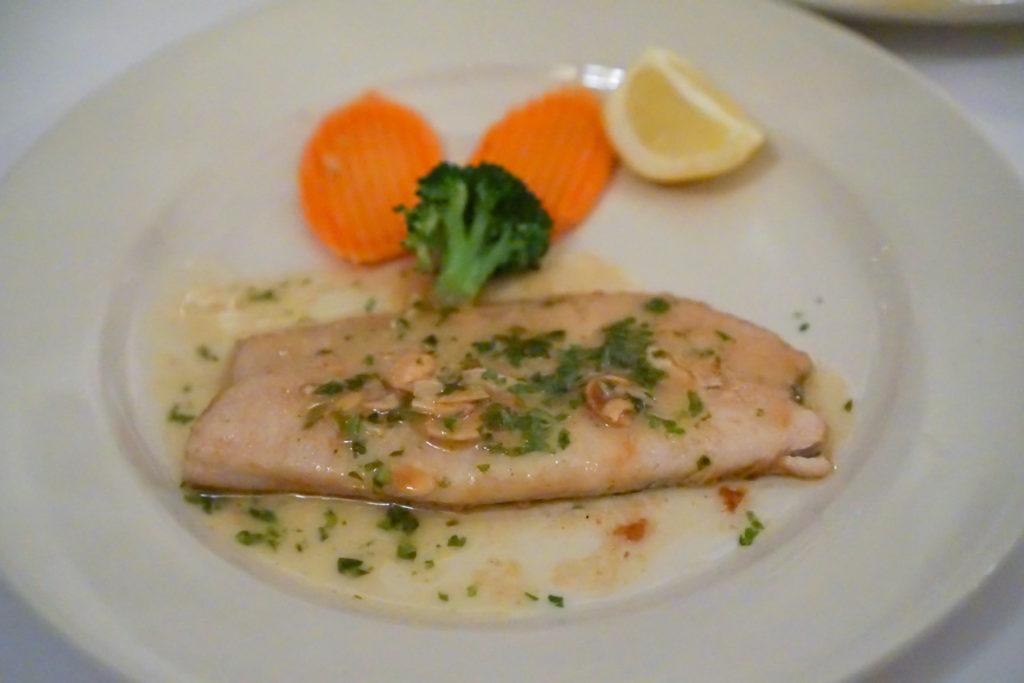 Brook Trout Almondine Trout is definitely one of my favorite white fish. The simple lemon and white wine sauce preparation really lets the flavors shine through.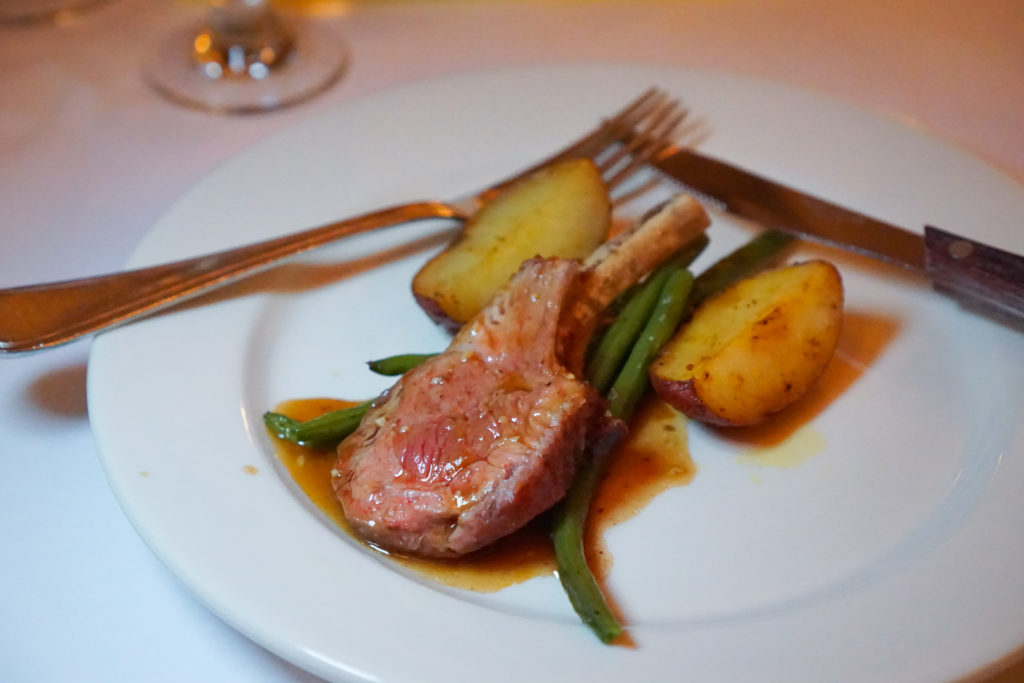 New Zealand Rack of Lamb A tender rib with a peppery crust and just the right hint of gaminess. Not to be missed if you're a lamb lover.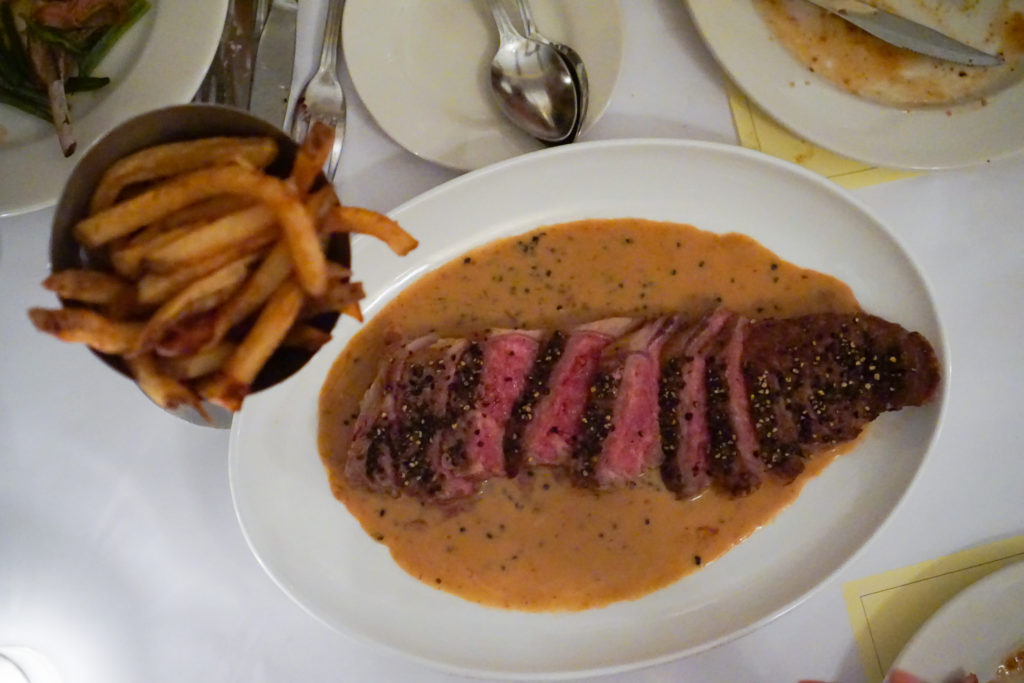 Steak Au Poivre Peppercorn is without a doubt one of the best steak sauces out there. The creamy Sel et Poivre rendition goes perfectly on this medium rare sirloin.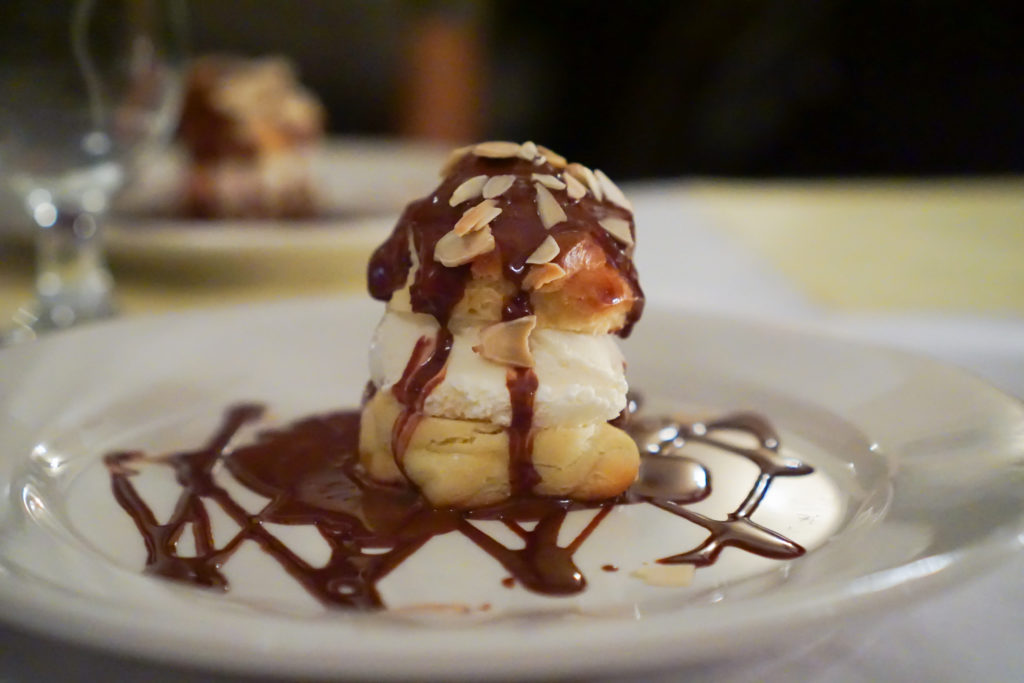 Profiteroles It's a French Ice Cream Sandwich covered in almonds and chocolate sauce. Tell me one thing you don't like about that sentence and then place your order.
Note: I was invited as a guest of the establishment and received a complimentary meal. This was not in exchange for a positive review and opinions expressed are my own.
Sel et Poivre
853 Lexington Avenue (64th & 65th Streets)
New York, NY