Note: The basis of this review is my first visit to The Pink Tea Cup which was recorded for the WE TV reality series Hustle & Soul which aired on April 20th, 2017. Some portions have been modified following a second visit.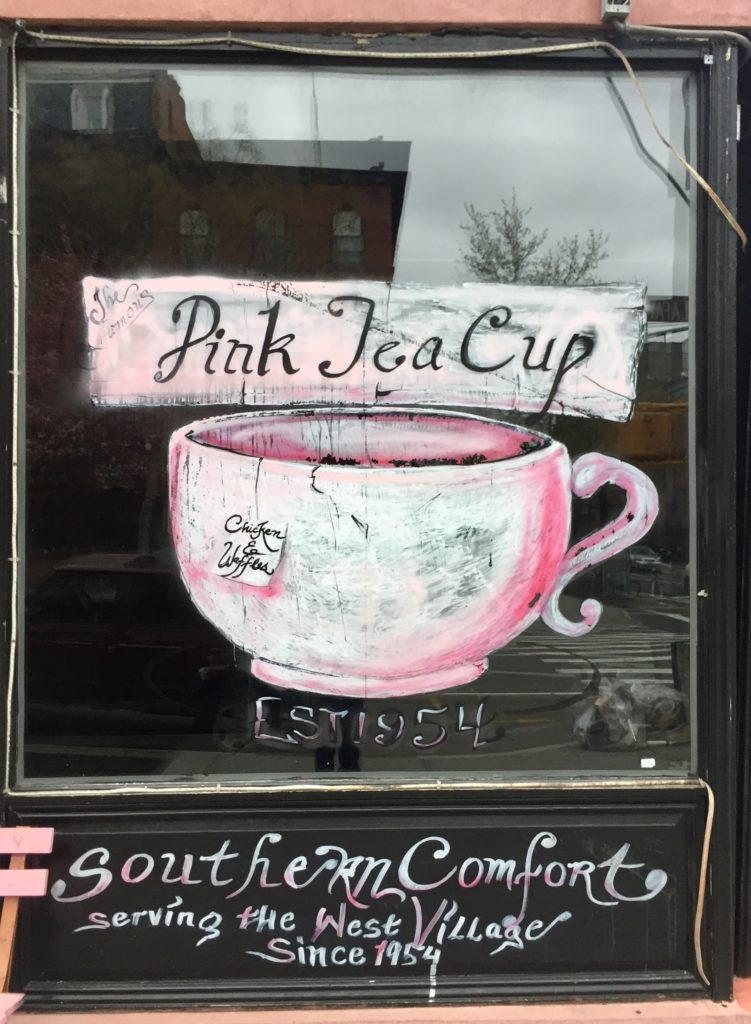 Soul Food has been a staple of the New York dining scene dating back to the jazz era. Back then, Chicken & Waffles were the Sushi Burrito of the day – the crazy new combination everyone had to get their hands on. The original Pink Tea Cup opened in the West Village in 1954 and became a hot spot for jazz and Motown performers in the area.
Sixty years later the West Village was filled with more stockbrokers than sax players and the Pink Tea Cup was sold to chef/artist Lawrence Page in 2009. He moved it to Fort Greene in 2013 with the idea of keeping the iconic restaurant alive and taking the cuisine to new heights. His goal: become the first Michelin starred Soul Food restaurant. I dropped in to see whether he was on track.
The Pink Tea Cup brings an unexpectedly cool lounge vibe to a residential tree and brownstone lined corner of Fort Greene. The place has a cozy retro feels with booth seating hooking around a long bar and Motown era murals on the walls. The waitstaff is very attentive and sure to bring a smile to your face with their infectious energy.
When it comes to beverages, an order of the Savannah Ice Tea cocktail is a must. On my first visit I found it a little too heavy on the sweet and light on the booze. That problem was fortunately corrected on trip two.
The food consists of an assortment of Southern specialties that will send you to heaven from both the taste and eventual heart attack. Look out for specialties like the Fried Catfish, Chicken & Waffles, Six Cheese Mac N Cheese and Candied Yams. The cooking easily puts the Pink Tea Cup among the upper echelon of Soul restaurants in New York. But for Page to achieve his dream of Michelin gold, he'll need to continue to elevate the food and cocktail programs beyond well executed renditions of the classics.
Here a look at what I tried: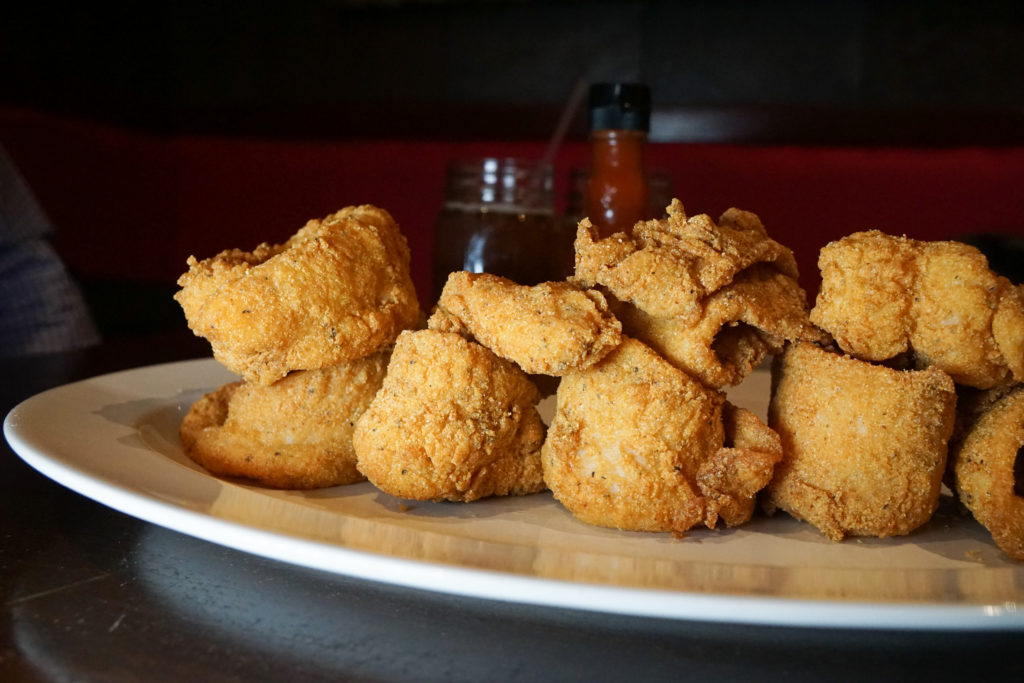 Big Country Catfish Big hunks of catfish come in a beautifully crisped batter that is intricately spiced using an old Page family recipe. Despite the massive meal in front of me, I couldn't stop picking at this one.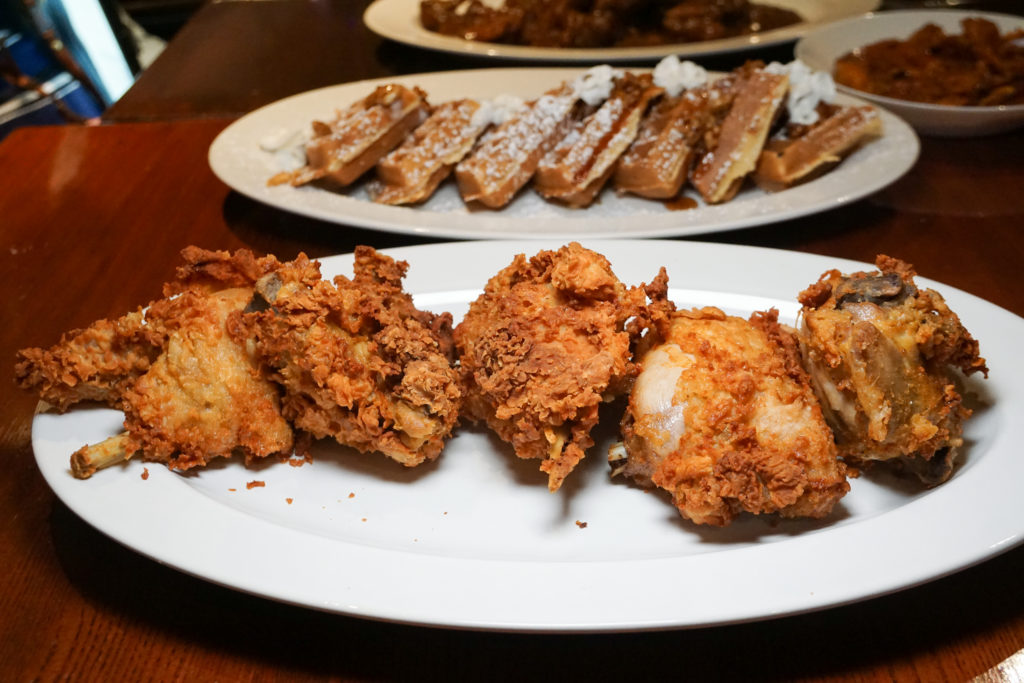 Buttermilk Fried Chicken You can't be a self-respecting soul food restaurant and not nail the fried chicken. The Pink Tea Cup earns their chops by serving some of the best in town. The chicken is unusually moist and flavorful as a result of being marinated in vinegar and spice prior to frying. And the crispy buttermilk fry itself is pure magic. You can't come here without getting at least one order.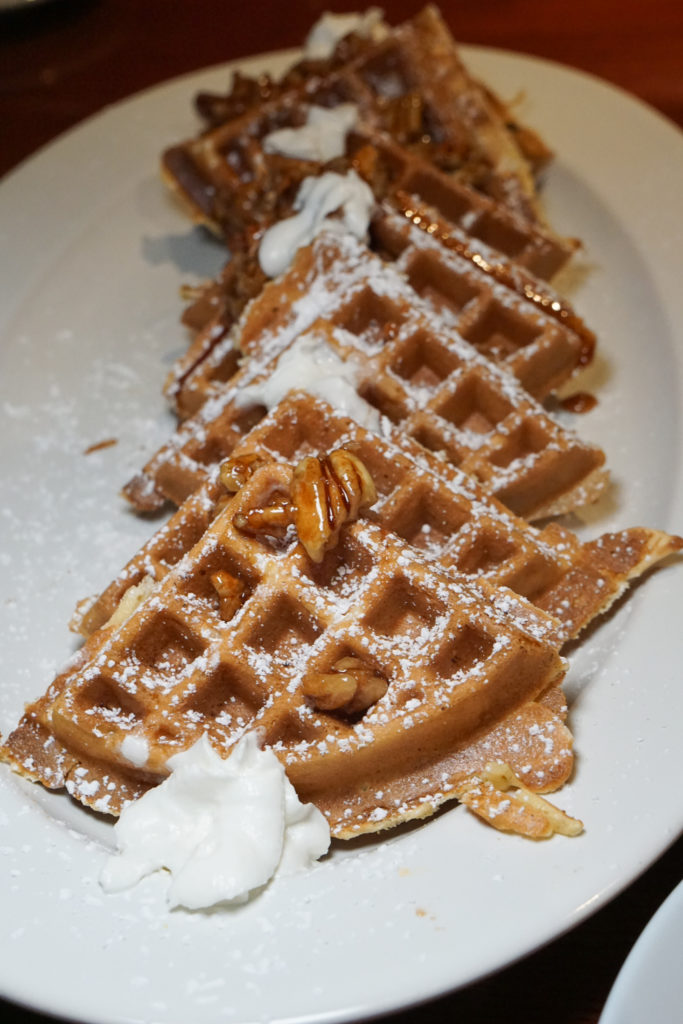 Buttermilk Waffle The other half of the soul food classic is done with just as much care as the fried meats. This buttermilk waffle feels like biting into a cloud and is among the best you'll ever eat.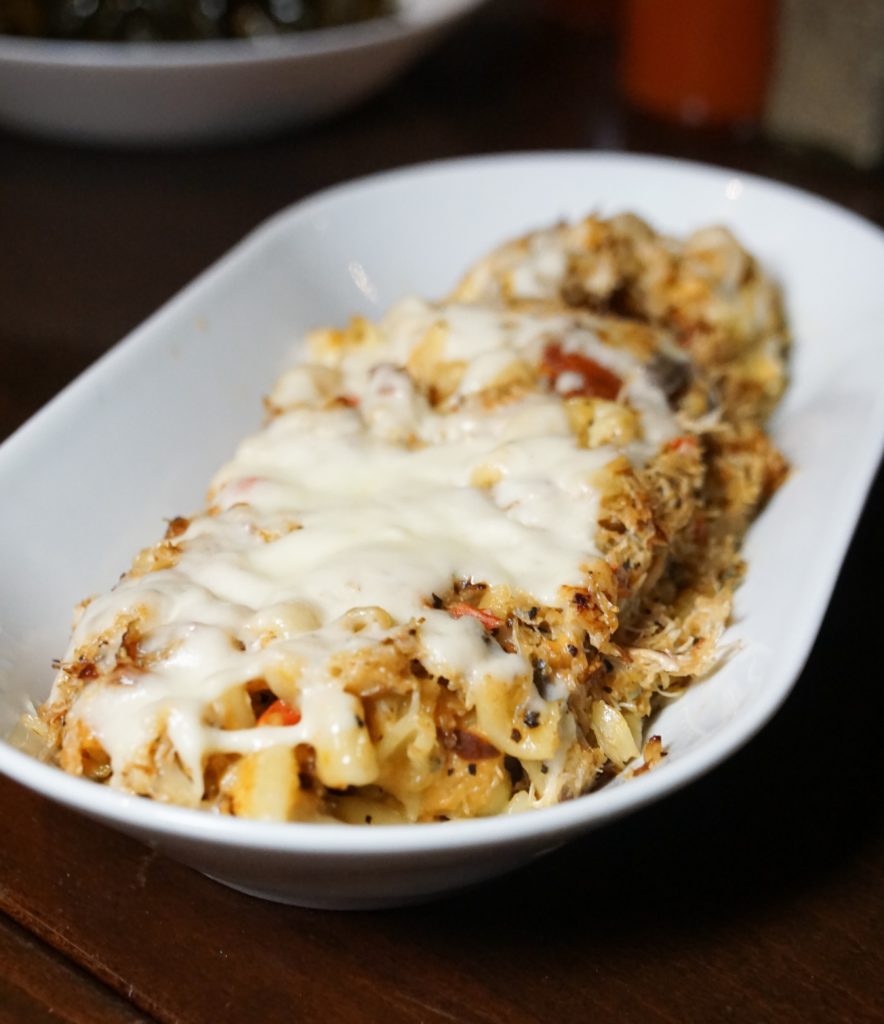 Crab Mac N Cheese I'm fairly certain crab appeared in the soul food recipes of old, but I've also never seen this crustacean not make a dish better. The old bay spices gives the mac that perfect punch.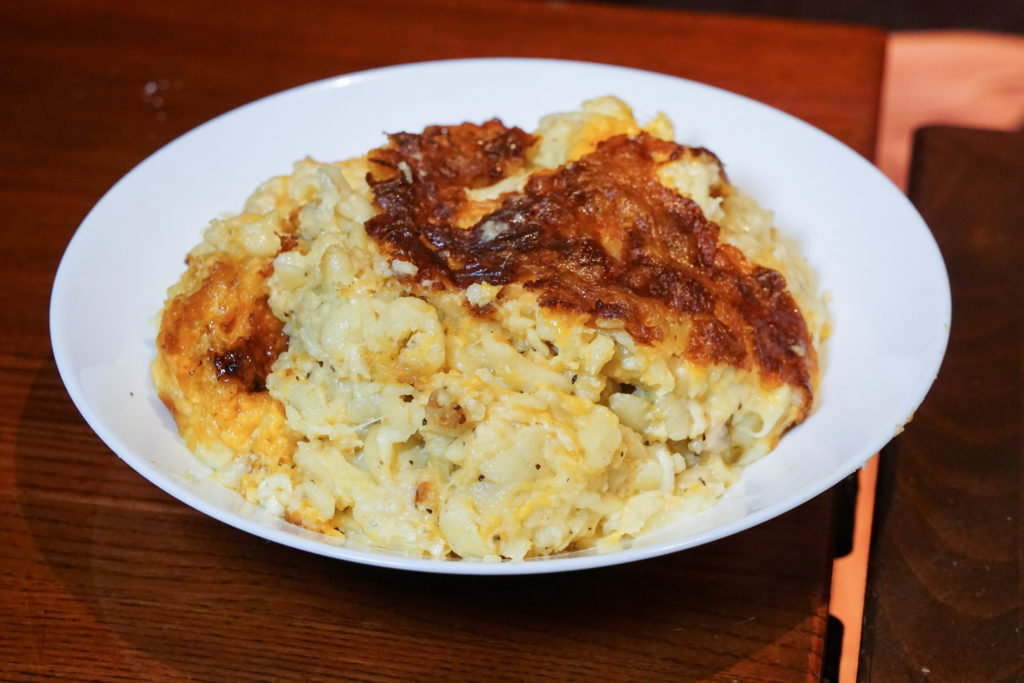 Six Cheese Mac N Cheese If you're not a seafood fan, you have the option to replace that crab with a bunch more cheese. It's a very good option to have.

Candied Yams My mother grew up in North Carolina and we used to have a candied sweet potato casserole at Christmas. This brought back some great memories with the brown sugar sweetened yams providing just the right amount of sweetness to counteract the saltiness of many of the other dishes
Collard Greens These can easily get over cooked and watery. On my first visit they were properly made, but I found them in need of a little kick. That issue had been remedied when I returned.
The Pink Tea Cup
120 Lafayette Avenue
Brooklyn, NY