When I think of dining on the Upper West Side, what comes to mind are Old School Italian spots, Jewish Delis and satellite locations of places that opened downtown five years ago. Original, modern spots are few and far between. Which means when you stumble into a place like TESSA on West 77th Street, you know you've found a real gem.
The cooking is described as Modern Mediterranean, which isn't exactly a term you can look up on Wikipedia. But what I saw is a good mix of French, Spanish and Italian cooking with Middle Eastern notes thrown in. So yeah, basically all the countries on the Mediterranean. Chef Eric Cope puts a unique spin on everything that makes the food seem both fresh and familiar. Pretty much anyone can find several dishes they will enjoy, which is good because sharing is the best way to take advantage of all the menu has to offer. Be sure to order something from each of the sections (boards, apps, pastas & entrees).
Normally at a place like this I load up on the smaller plates, but the large format Duck and Cote de Boeuf were actually my favorite dishes of the night. So bring some friends and a hefty appetite and be sure to start with one of their signature cocktails (I loved the El Diablo and Kilt & Dagger). Here's what we ate: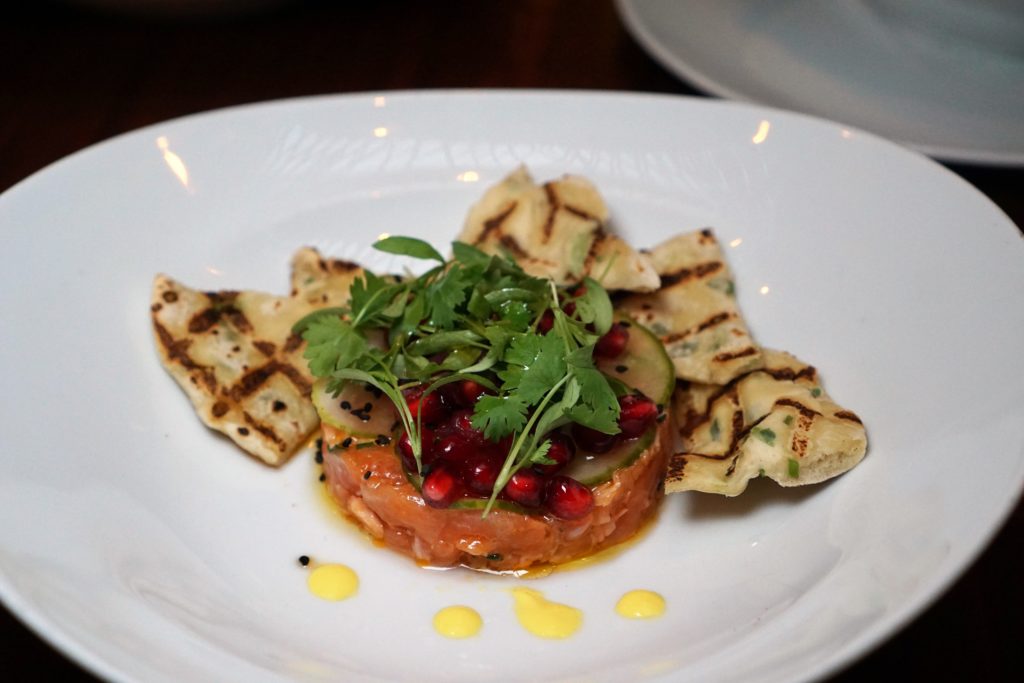 Salmon Tartare A classic I pretty much always enjoy, the saffron aioli and naan-like bread gave it an Indian accent that makes it a particularly good rendition.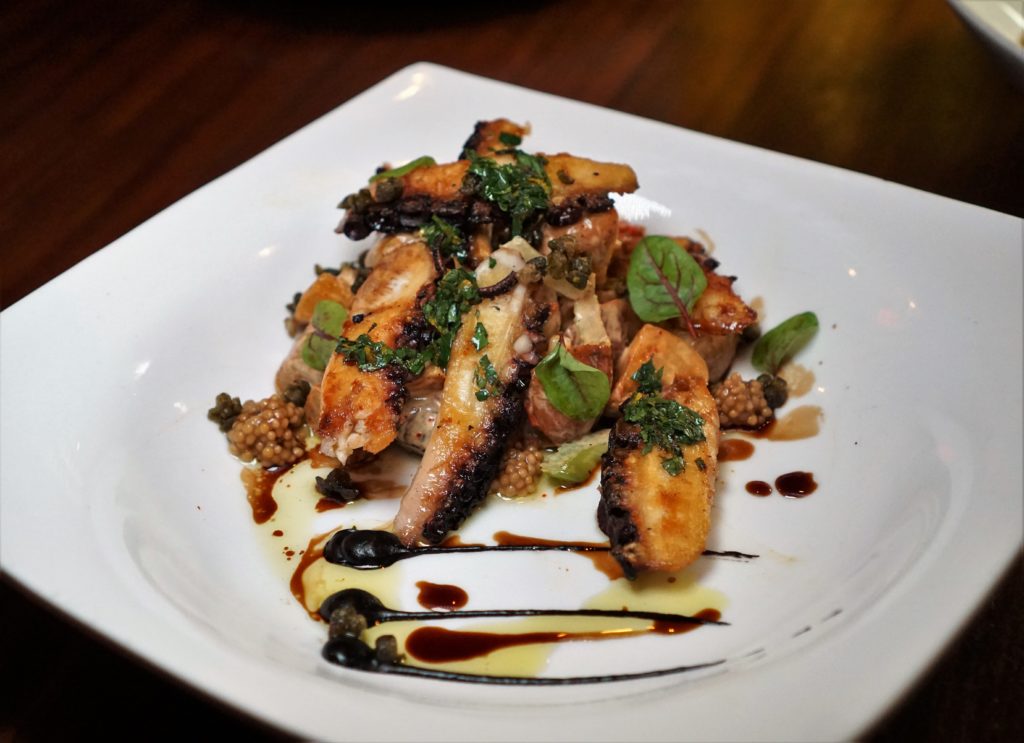 Octopus a la Plancha Firm with a crispy crust and a tangy black garlic puree this is one of the better octos in town.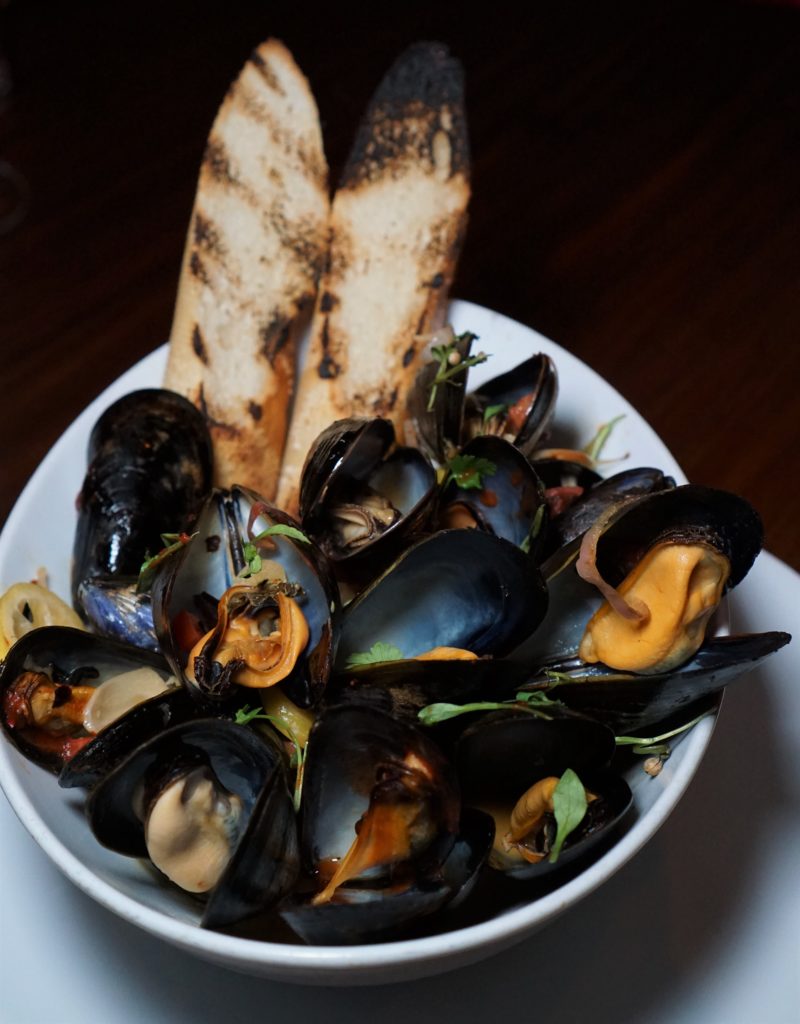 Drunken Mussels The sort of Thai-Mexican preparation made this one a winner for me. The sauce includes tequila, tomato, garlic, kaffir lime leaf, dried guajillo and cilantro. Needless to say, they're also great for sharing.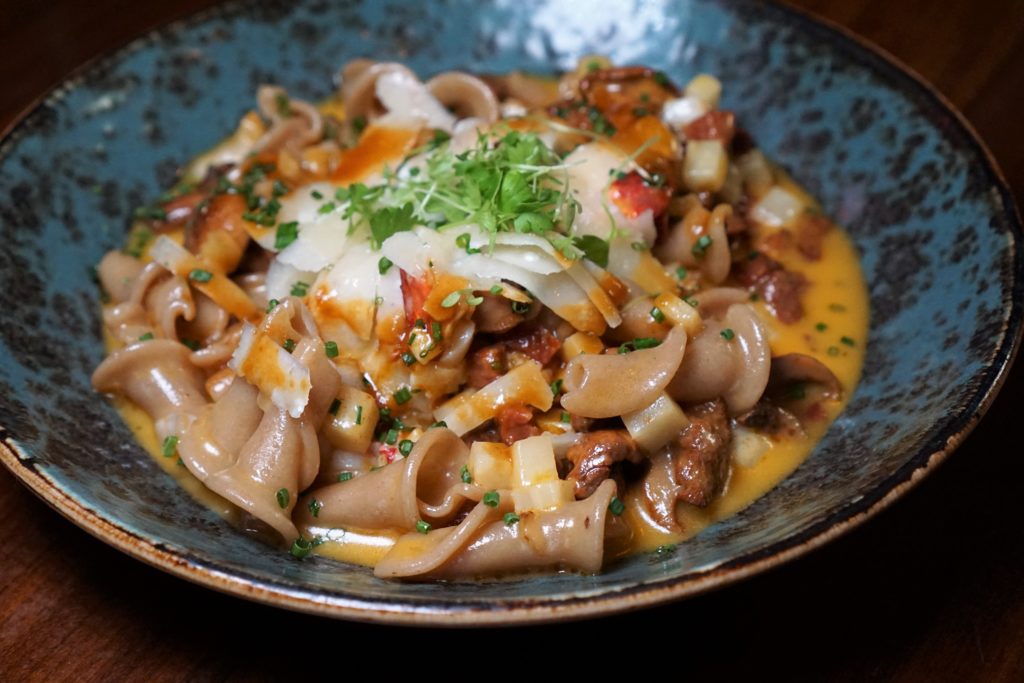 Lobster Rye Trumpet When you see a pasta with Lobster, mushrooms and chorizo on the menu you order it, sit back and enjoy.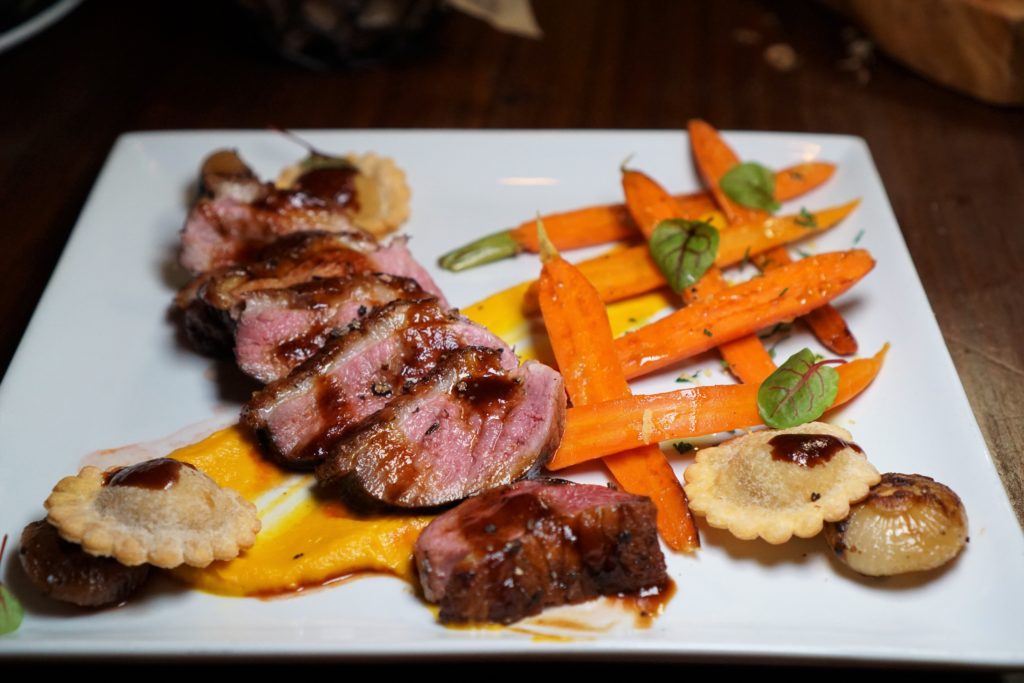 Long Island Duck I'm always nervous when I order duck. When done right, it rivals a well done steak as my favorite meat. But too often it comes out fatty or dry. Chef Eric kills it here with a honey spiced medium rare breast and bonus side of confit ravioli. A must order for duck lovers.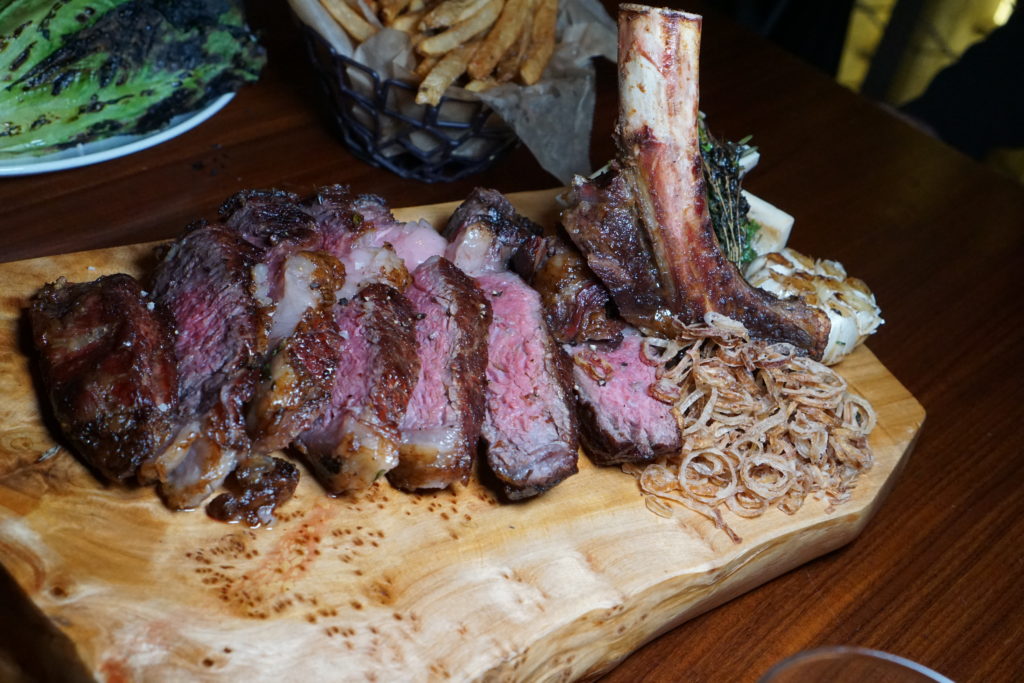 Cote de Boeuf At $125, you certainly have to be in a spendy mood to pull the trigger on this massive hunk of beef. But if you do, the 45 day dry age rib eye has all the funky earthiness and charred crust you shelled out for. It also comes with bone marrow and a choice of two sides.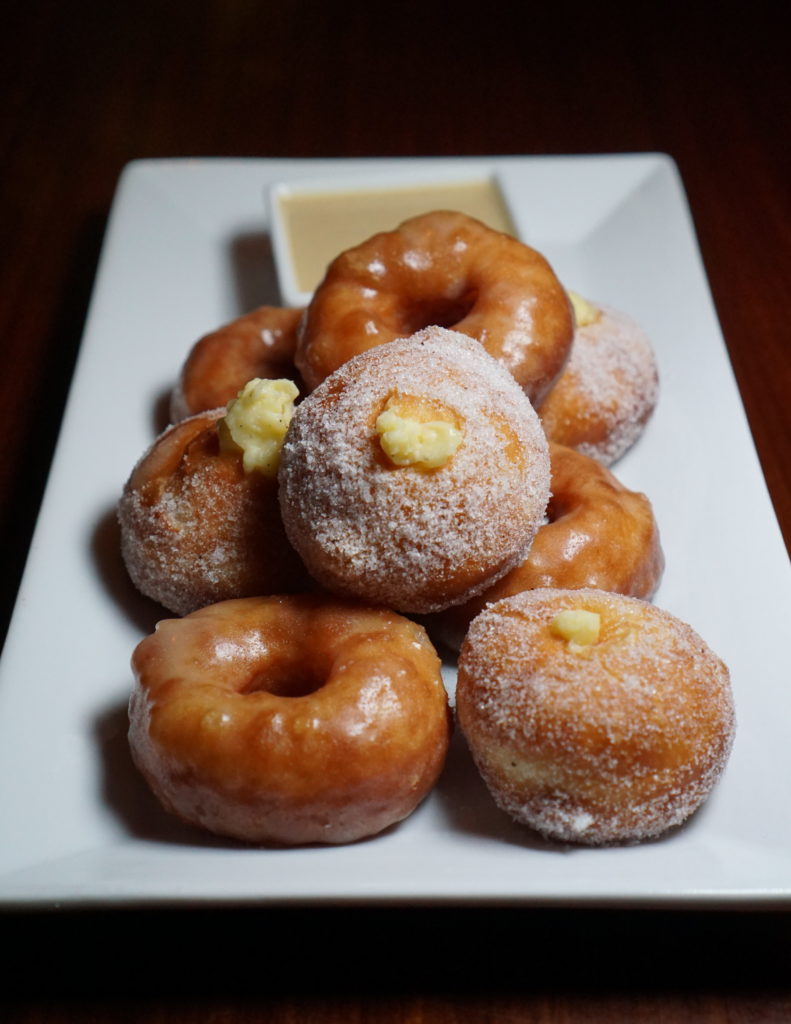 Bombolini It can be hard to get excited about dropping 15 bucks on doughnuts. But you do get eight of them – half glazed, half with vanilla cream. They're perfectly pillowy and come with a hazelnut anglaise dipping sauce.
Note: I was invited as a guest of the establishment and received a complimentary meal. This was not in exchange for a positive review and opinions expressed are my own.
TESSA
349 Amsterdam Avenue (W 76th & 77th Sts)
New York, NY