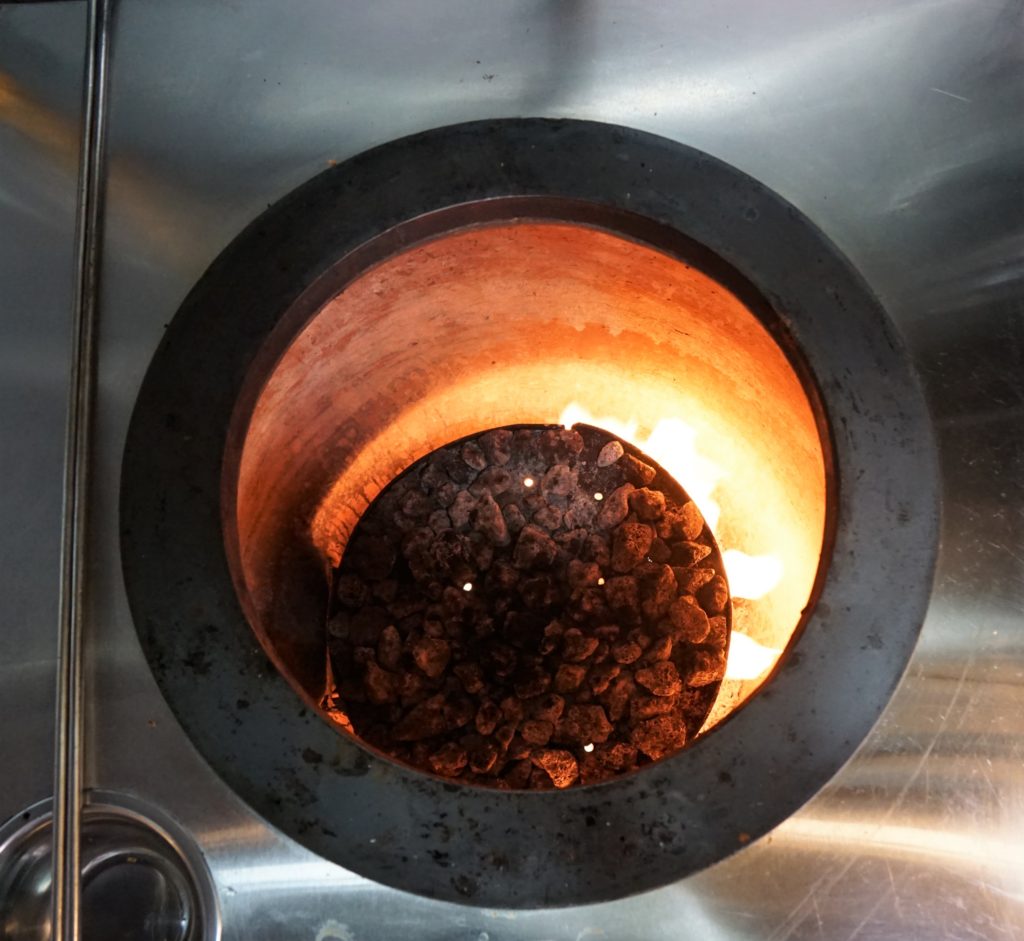 I love Indian food. But as you have likely noticed, 95% of the Indian menus in this city are identical. And the remaining five cost about as much as the Taj Mahal. This has made Indian food hard to get excited about for most people outside their occasional garlic naan and chicken tikka masala.
Enter Badshah, a modern Indian restaurant in Hells Kitchen that's innovative, casual and affordable. As soon as you walk in you know this is some place different. There are none of the usual dim lighting, unnecessary white table cloths or over dressed waiters. Instead it's a brightly lit space with white washed walls, large bench tables and a giant mustache on the back wall overseeing it all. In short, it looks like a place you want to eat in 2017.
Chef Charles Mani was the former Executive Chef at Babu Ji, and you'll recognize a similar style in terms of flavors and presentation. The menu ranges from inauthentic takes on classics like Butter Chicken and Samosas to Westernized inventions like Quinoa Fritters and Indian Spiced Mussels. Like most Indians spots them food is very veggie friendly. But unlike others, it's also very photogenic. If you have the time, the move here is the Chef's tasting menu which gives you eight courses for a very reasonable $49.
I took down a good chunk of the menu on my visit. Here are my thoughts: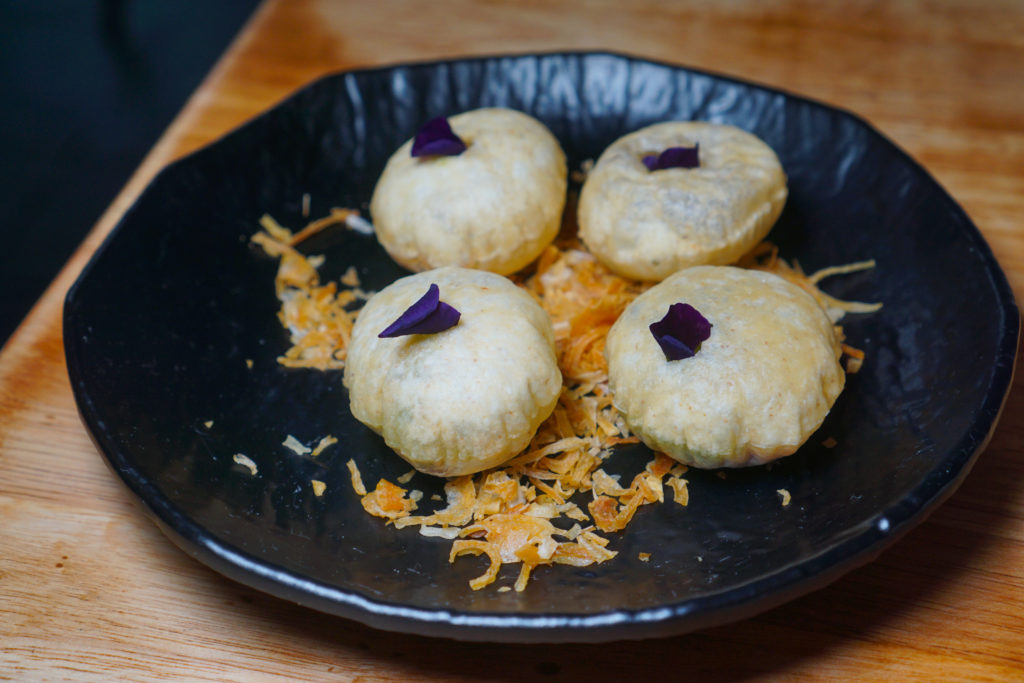 Gol Goppa I like to call these crispy semolina puffs filled with chutney the Soup Dumplings of India. Pop one in your mouth to get the party started.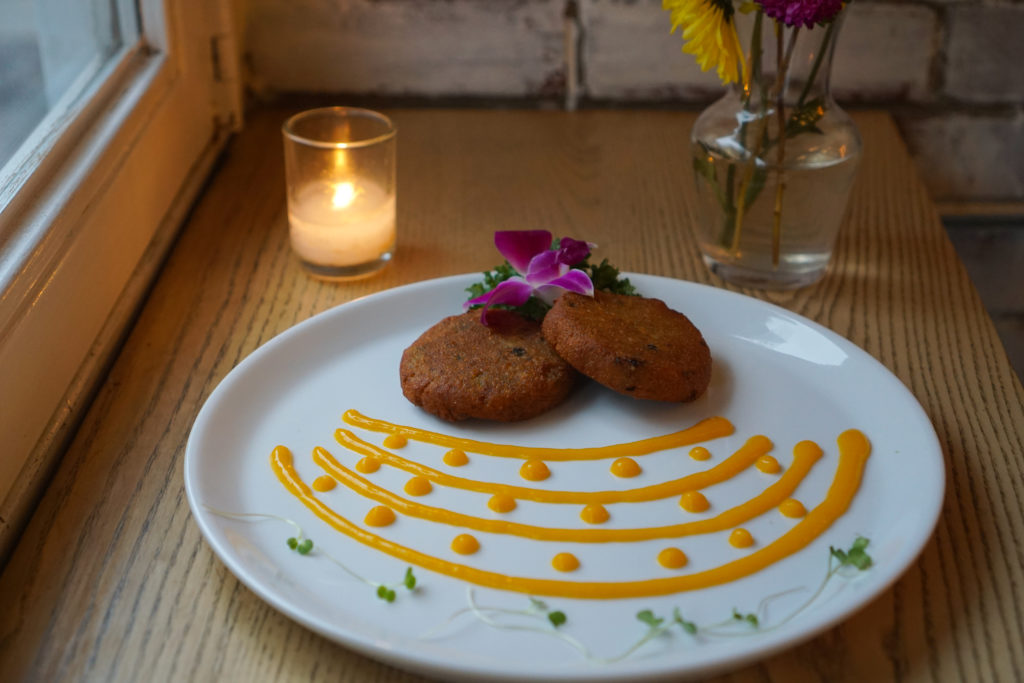 Quinoa Tikki These little fritters come filled with a mix of quinoa, potato and beans. The pinapple-mango chutney in front is cut with ginger which prevents it from being too sweet and makes for a perfect addition to the savory fritters.
Badshah Cauliflower You don't often see it in the US, but in India a lot of dishes have Chinese influence. This is one of them. Think of it as sweet & sour fried cauliflower. Yup, it's delicious.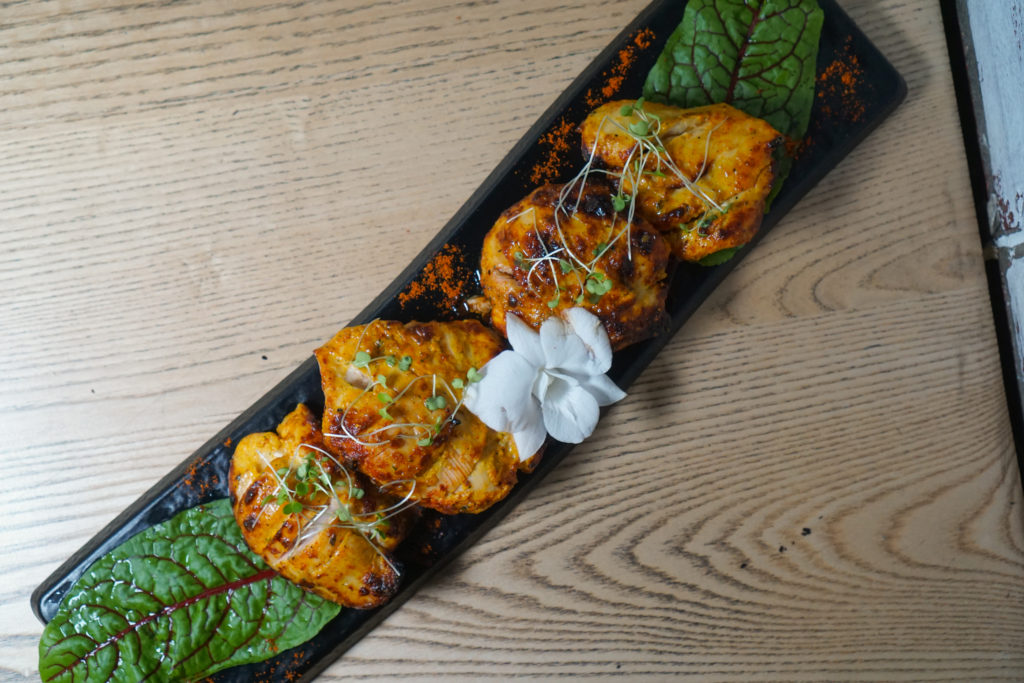 Boneless Tandoori Chicken Something about the tandoori oven seems to make chicken more tender than any other cooking method. Badshah's version comes marinated in spiced yogurt and is one of the best I've come across.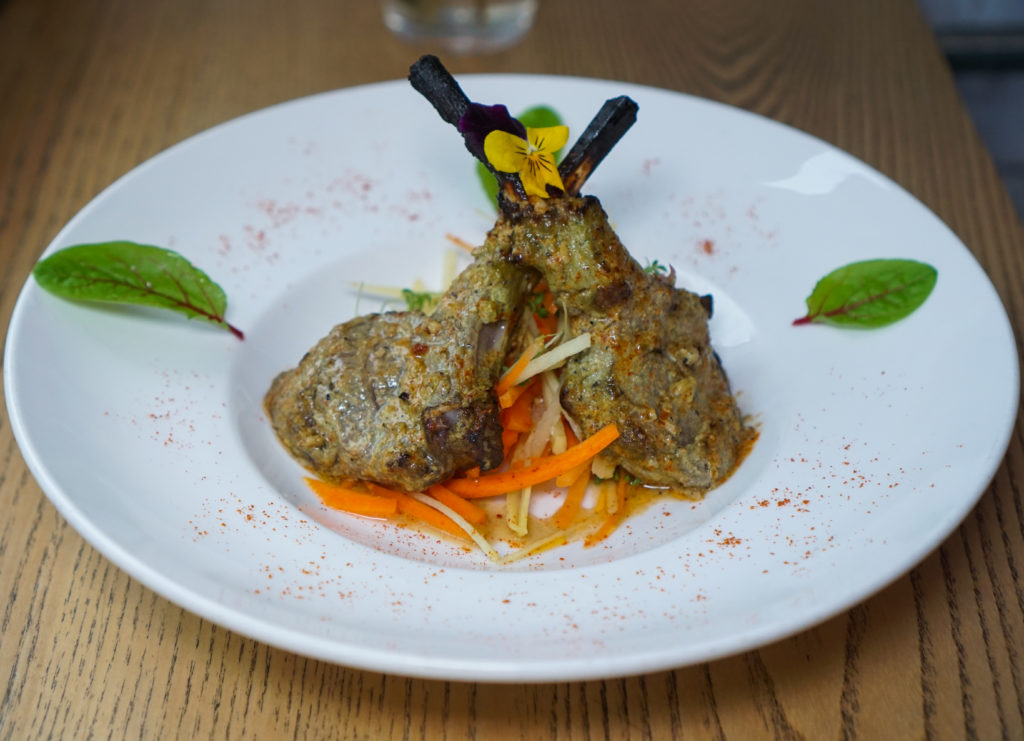 Clove Smoked Lamb Chops Definitely a contender for my dish of the night, these super tender chops have a great smokey-sweet flavor profile going on. These need to be on your table.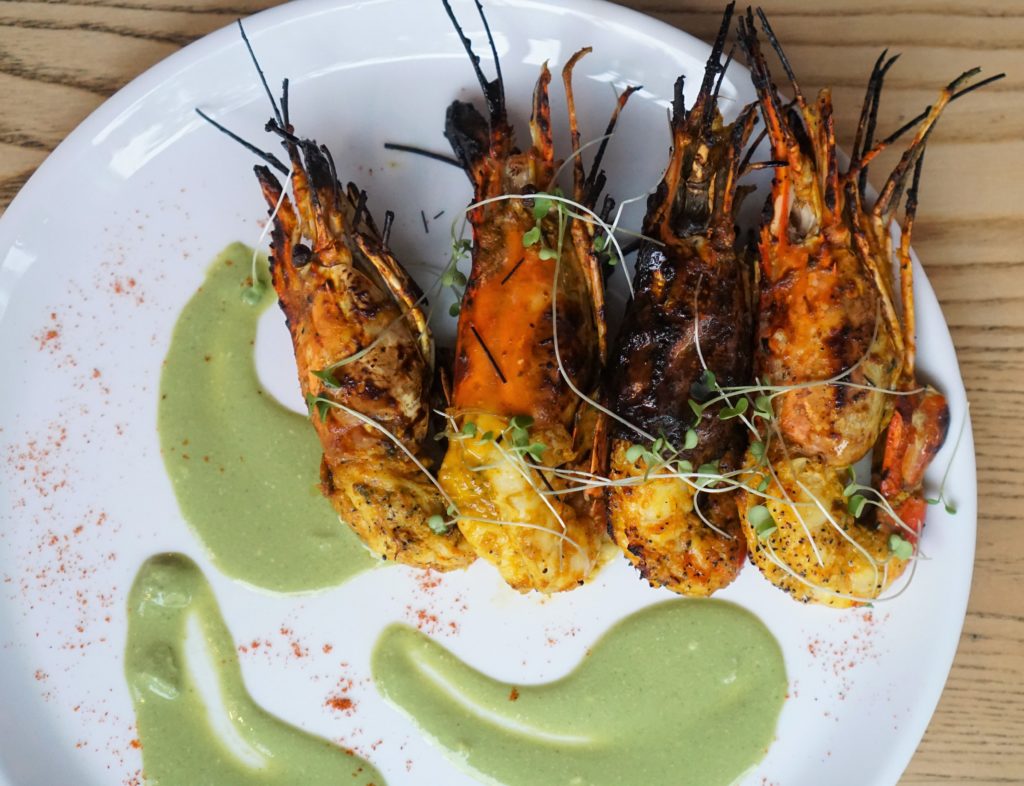 Fisherman's Catch No these prawns aren't a result of Fukashima (too soon?), they just happen to be intimidatingly large. But that doesn't mean you shouldn't eat them, particularly with the delicious mint and strained yogurt chutney.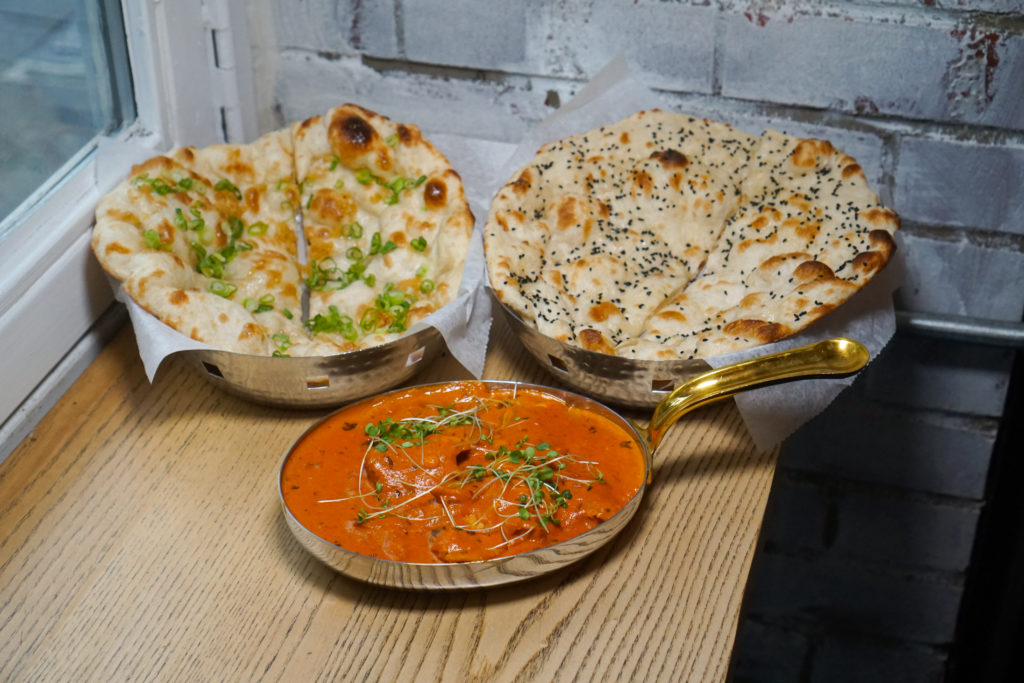 Butter Chicken Chef Charlie describes this as "inauthentic" and in this case that's a very good thing. There's no oil or ghee added which makes for a rich, thick curry that's one of the best I've ever eaten. Get an order along with some garlic or onion seed naan to soak it up.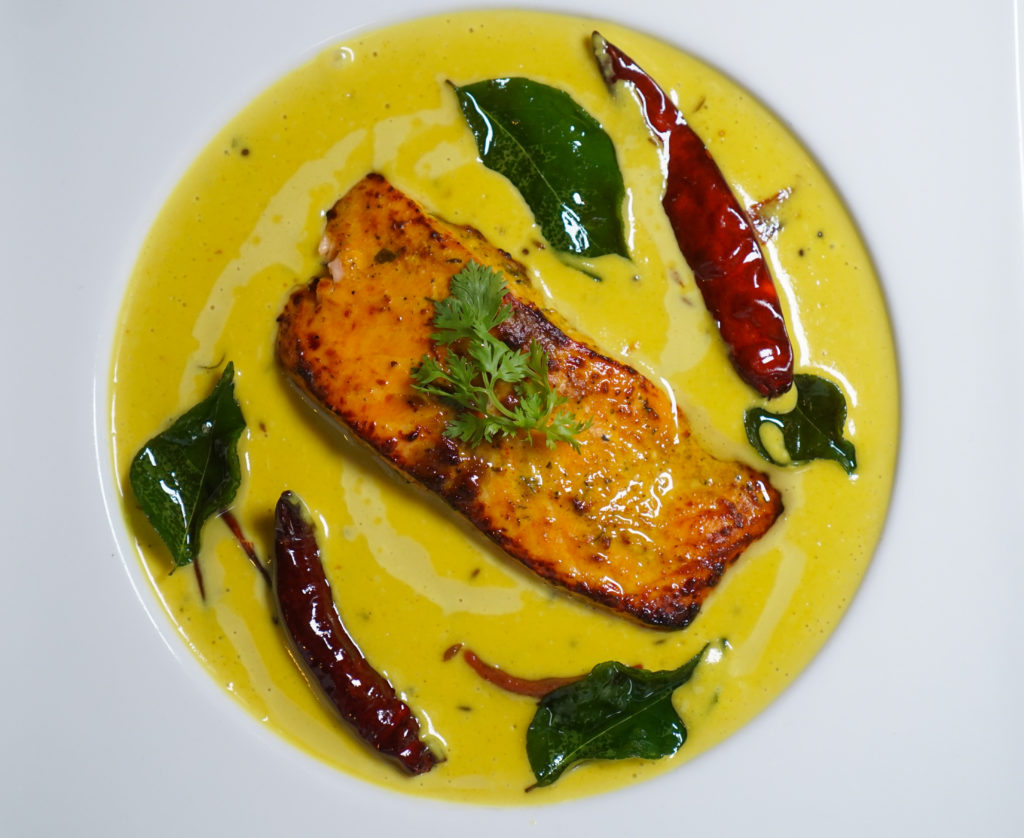 Chargrilled Atlantic Salmon This coconut curry is the perfect balance of spicy and sweet. It's also available with roasted sweet potatoes for vegetarians so you have absolutely no excuse for not trying some.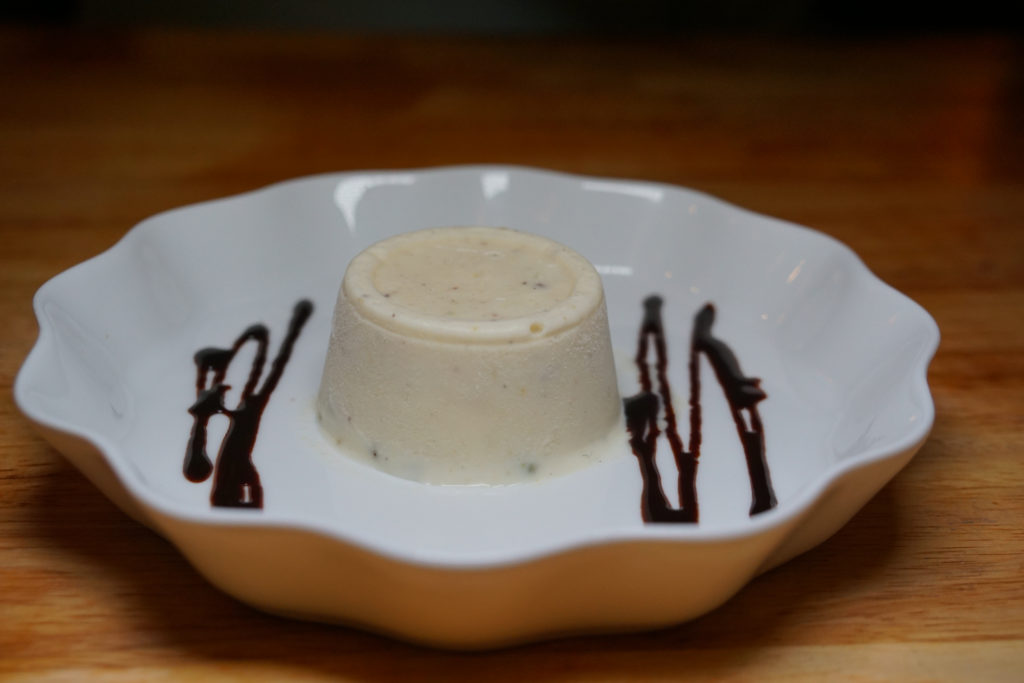 Gulab Jamun A thick pistachio-cardamom ice cream reminiscent of the Popsicle you used to get Babu Ji. The perfect palate cleanser after your meal.
Note: I was invited as a guest of the establishment and received a complimentary meal. This was not in exchange for a positive review and opinions expressed are my own.
Badshah
788 Ninth Avenue (52nd & 53rd Sts)
New York, NY