Moroccan restaurants in NYC tend to fall into two categories: casual and hookah bar. Nothing wrong with that. But likely not your first choice for date night.
Chouchou seeks to change that. When you enter the vaulted ceiling and stone walls give the impression you've slipped into a secret luxury dining lair off of a Marrakesh medina. Warm, dim candle lighting sets the mood. This is the romantic side of North Africa.
The menu also lends itself to an intimate and stress free evening. Instead of forcing you to awkwardly spend the first ten minutes debating what to order, at Chouchou you choose between two sections: Tagine and Couscous. Within each you are a few protein options that range from Lamb to Merguez and – intriguingly – Lobster. Don't worry, they know you want mezze too. Your entree includes a full selection of Middle Eastern dips and starters. A great deal considering you get to rock this entire casbah for under $40. Here's what I tried: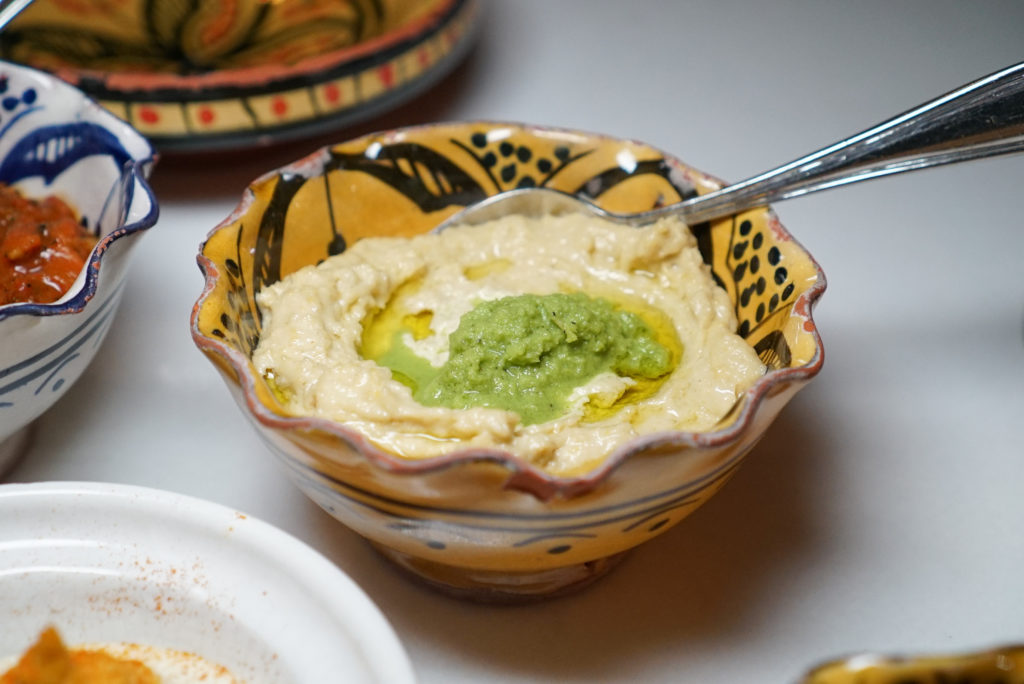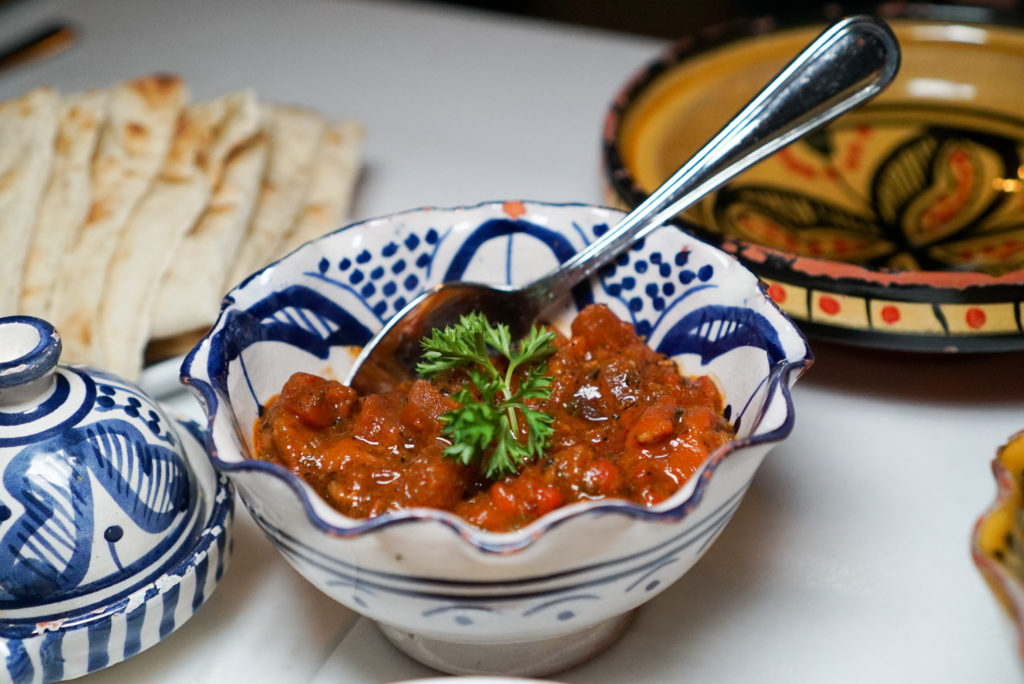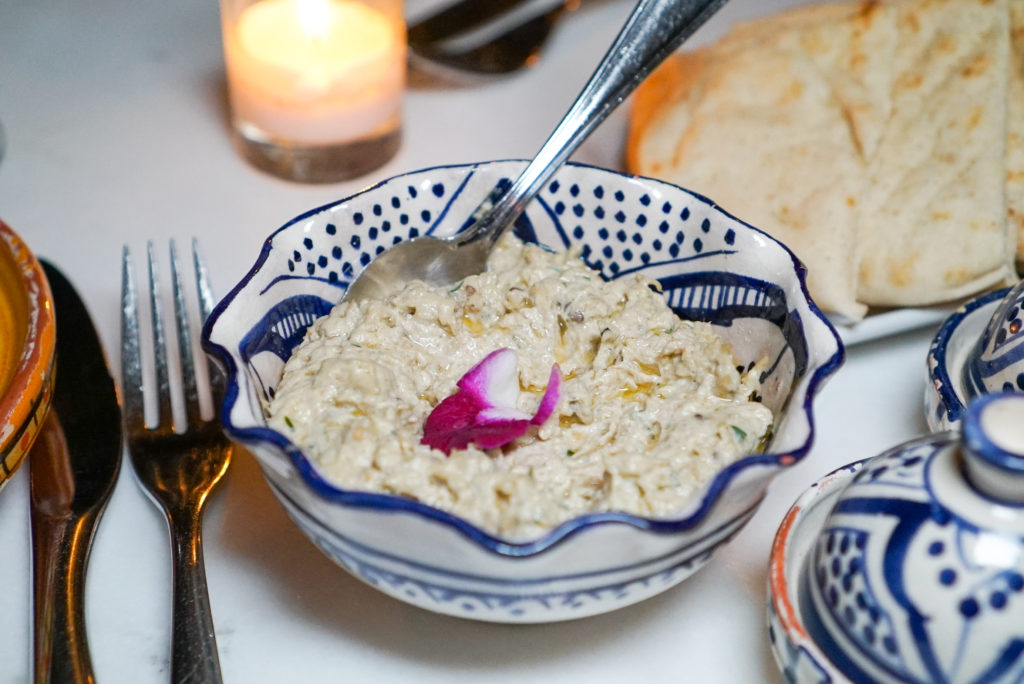 Starters The meal begins with a selection of "seasonal starters" included with your entree. For us that meant deviled eggs, spiced almonds and this trifecta of hummus, baba ghanoush and shakshuka. I hate having to choose only one or two of them so it's great to get a full assortment even when you're a small group.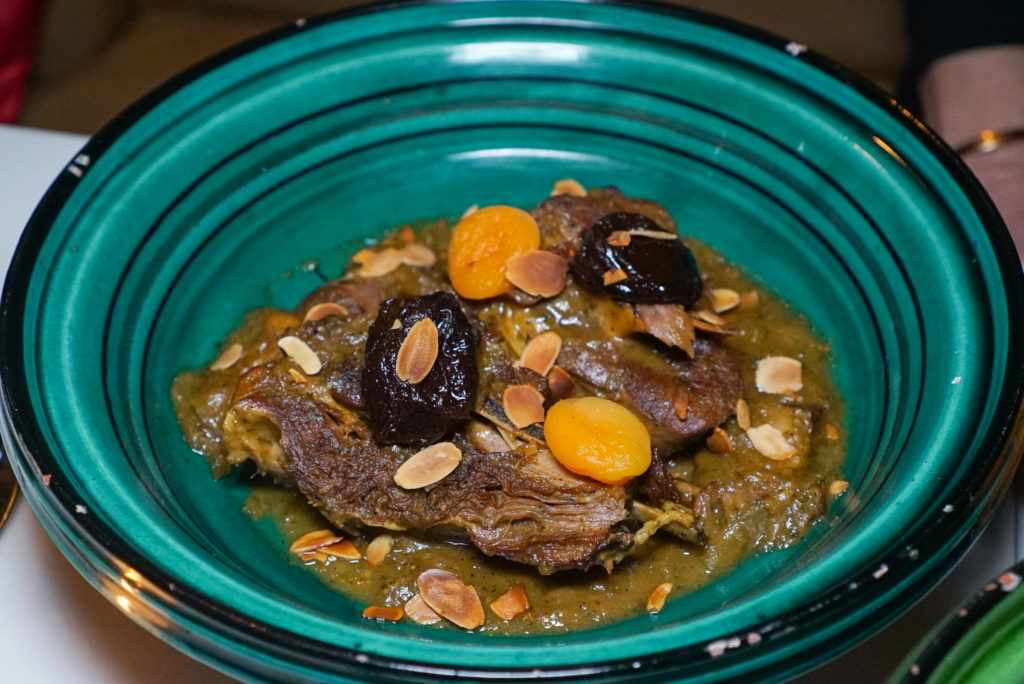 Lamb Tagine My favorite entree was this lamb tagine. The spice combination took me straight back to my trip to Morocco last spring. It comes in a date and apricot sauce that helps cut the richness and gaminess of the lamb.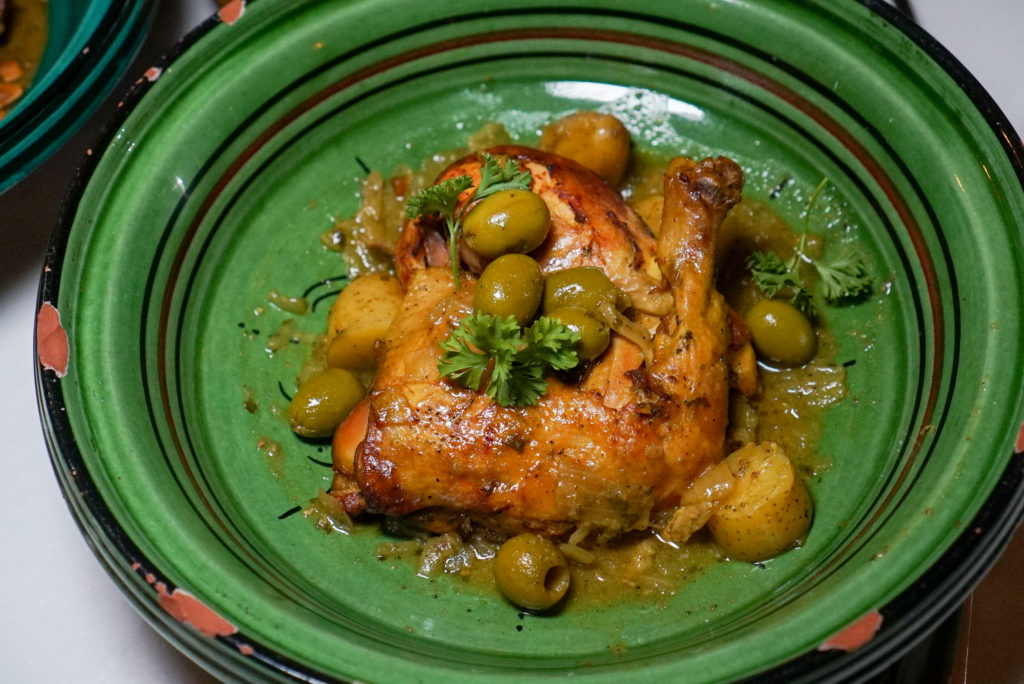 Chicken Tagine The preparation of the chicken tagine is totally different from the lamb so don't be shy about ordering both. It comes in a lemon sauce with olives which is actually something I learned to make in a Marrakesh cooking class. But let's just say I'm not quite at Chouchou's level yet.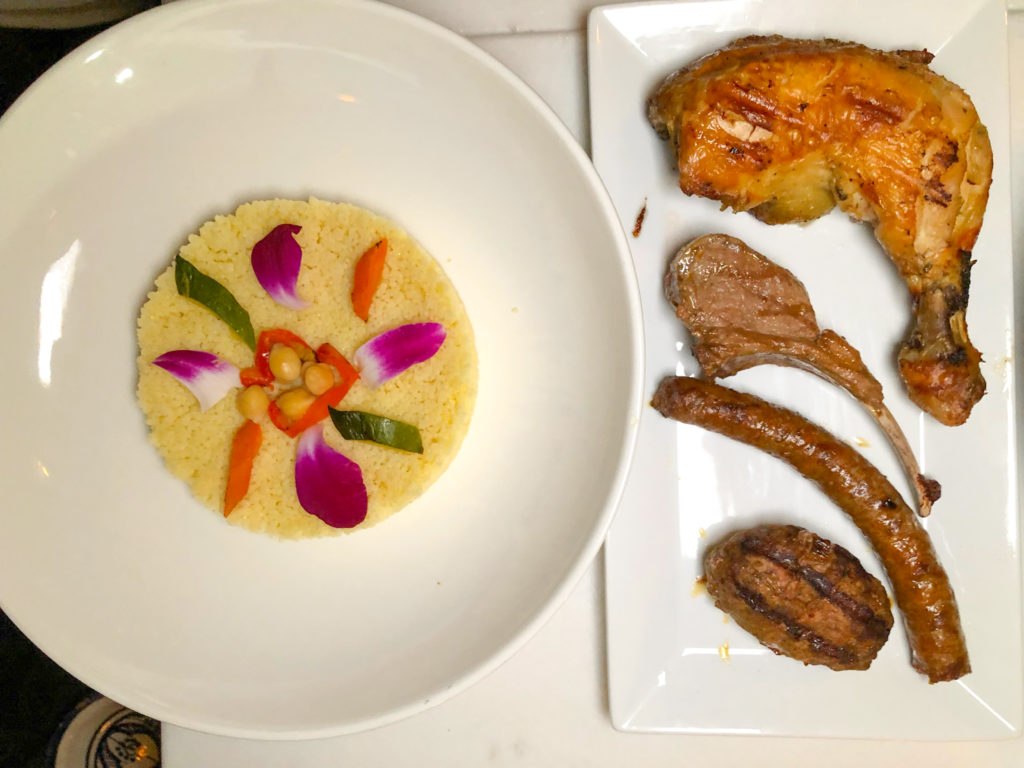 Royal Couscous They call it the royal because it comes with a King's ransom of toppings. Chicken, Lamb Chops, Merguez (marinated lamb sausage) and Kefta (ground lamb). It's a great way to try all the meats the Couscous section has to offer, but I still prefer the deeper flavors of the tagines. That said, you certainly won't go wrong ordering one from each.
Note: I was invited as a guest of the establishment and received a complimentary meal. This was not in exchange for a positive review and opinions expressed are my own. Interior photo credit Chouchou. All others credit The Dishelin Guide.
Chouchou
215 East 4th Street
New York, NY